In this edition of Calgary Flames News & Rumors, Johnny Gaudreau was given a standing ovation during his return to the Saddledome on Monday, but was booed every time he touched the puck afterward. In other news, Chris Tanev is expected to miss the next two games with an upper-body injury. Meanwhile, Darryl Sutter has received a ton of flack for his response following Jakob Pelletier's first NHL game.
Gaudreau Booed in Return to Saddledome
For the first time since deciding to leave Calgary and sign as a free agent with the Columbus Blue Jackets, Gaudreau made his return to the Saddledome on Monday night to take on his former team. As expected, the boo birds were out plenty and often, though the 29-year-old did receive plenty of cheers and a brief standing ovation during his tribute video in the first period. After the game, he made it clear just how much the city of Calgary means to him.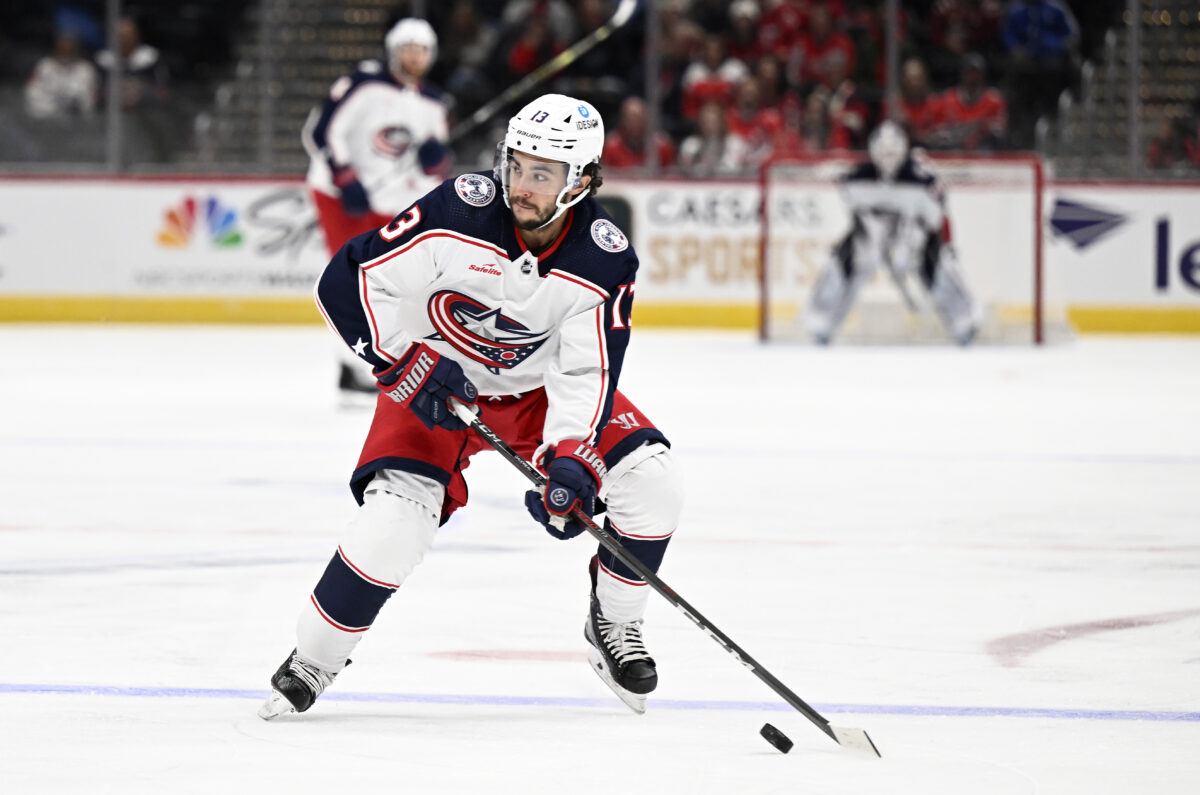 "It was great. I definitely heard them (cheers) over the boos," Gaudreau said in regard to his video tribute. "Felt pretty nice to see everyone kind of standing up, clapping their hands and cheering for me, and then five seconds after start the booing again. It's what I expected coming here, it's a great fan base and they're passionate fans. I loved it, it was a special night for me."
Though he and his Blue Jackets fell by a 4-3 overtime final, it was a good night for Gaudreau, who dished out two assists. He nearly had a goal as well, as he found himself on a breakaway early in the first period, before being slashed and given a penalty shot opportunity as a result. However, Flames fans got the last laugh not only in the game but on that attempt, as Dan Vladar was up to the task. This marked the second and final bout between these two teams this season, with the Blue Jackets winning the first by a 3-1 final in early December.
Tanev Injured Versus Blue Jackets
Early into Monday's tilt versus the Blue Jackets, Tanev was in noticeable pain at the end of a shift and immediately went down the tunnel. Flames fans held their breath, as the 33-year-old is as reliable as they come on the back end, but has had injury problems throughout plenty of his career. Thankfully, it appears that in this case, he has avoided anything serious.
Related: 3 Flames Most Likely to Be Traded Ahead of 2023 Deadline
---
Latest News & Highlights
---
"Tanny will miss these two games and if everything goes well, we'll get him back after the break," Sutter told reporters on Wednesday. "If there's any blessing in having a long break, that's it, right? Thankful though, because the surgery he had last summer, major surgery, it wasn't that."
That surgery Sutter is speaking about was to repair a separated shoulder suffered in the Flames' first-round series versus the Dallas Stars last season. It resulted in a lengthy recovery for the veteran defender, and thankfully doesn't appear to be the same as what it is ailing him right now. Being able to get him back immediately after the All-Star break would be great news for this Flames team.
Sutter Criticized for Comments on Pelletier's Debut
After being healthy scratched in several straight games after receiving his first NHL call-up earlier in the month, Pelletier was finally able to make his Flames debut on Jan. 21 versus the Tampa Bay Lightning, a game in which his team took by a 6-3 final. Despite the team's success, however, Sutter seemingly downplayed what a big moment it was for the 21-year-old, in a move that has since been heavily criticized.
"Jakob Pelletier, what number is he," a sarcastic Sutter replied when asked about the young prospect's debut. "Six minutes, 35 seconds, 13 shifts, averaged 30 seconds a shift. Got 43 seconds on the power play, played five minutes and 52 seconds, had one shot on goal and one hit. It's the NHL. He's 21 years old. Got a long ways to go."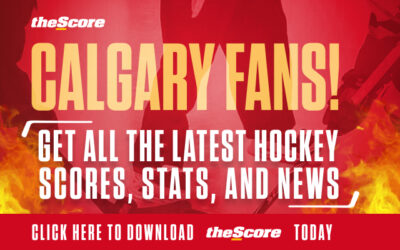 This quote, while believed to be having fun with the media, resulted in plenty of outrage from both fans and Flames media alike, with many finding it simply unnecessary. Sutter would likely have been better off saying he was proud of Pelletier on making his debut, or something along those lines, but we all know better than to expect a 'normal' response from a coach who gives out as entertaining of soundbites as any throughout the league.
Up Next for the Flames
As previously mentioned, the Flames have just two more games before heading into a lengthy break due to the All-Star Game. Their first game prior to that will take place on Thursday versus the Chicago Blackhawks, a team in which they will be looking to exact revenge against after dropping one to them earlier in the month. The second and final game of the month will come the very next night in what figures to be an intense matchup between a divisional opponent in the Seattle Kraken. Picking up wins in each would not only extend the Flames' winning streak to four, but would also get them even closer in what is becoming a tight Pacific Division race.