The Vancouver Canucks had their final intrasquad scrimmage on Saturday and seemingly showcased their opening night roster in the process. Even though the live stream had some technical difficulties at the beginning, we were still able to catch a glimpse of what the team will look like on Jan 13 versus Connor McDavid and the Edmonton Oilers. From the newcomers to the grisly vets, this version looks more than ready to compete in the dog fight that will be the new all-Canadian North Division.
So without further ado, let's dive into the final lineup the coaching staff of Travis Green, Nolan Baumgartner, Chris Higgins, and Jason King will be working with come opening night.
First Line – Miller, Pettersson, Boeser
The Lotto Line is back! Green wasted no time reuniting his most productive line from the 2019-20 season. In a compressed 56-game schedule, there is really no time to experiment with new combinations especially when you know one works. Before Tyler Toffoli came along, they were his go-to top line and it just makes sense to put them back together to start the 2020-21 campaign.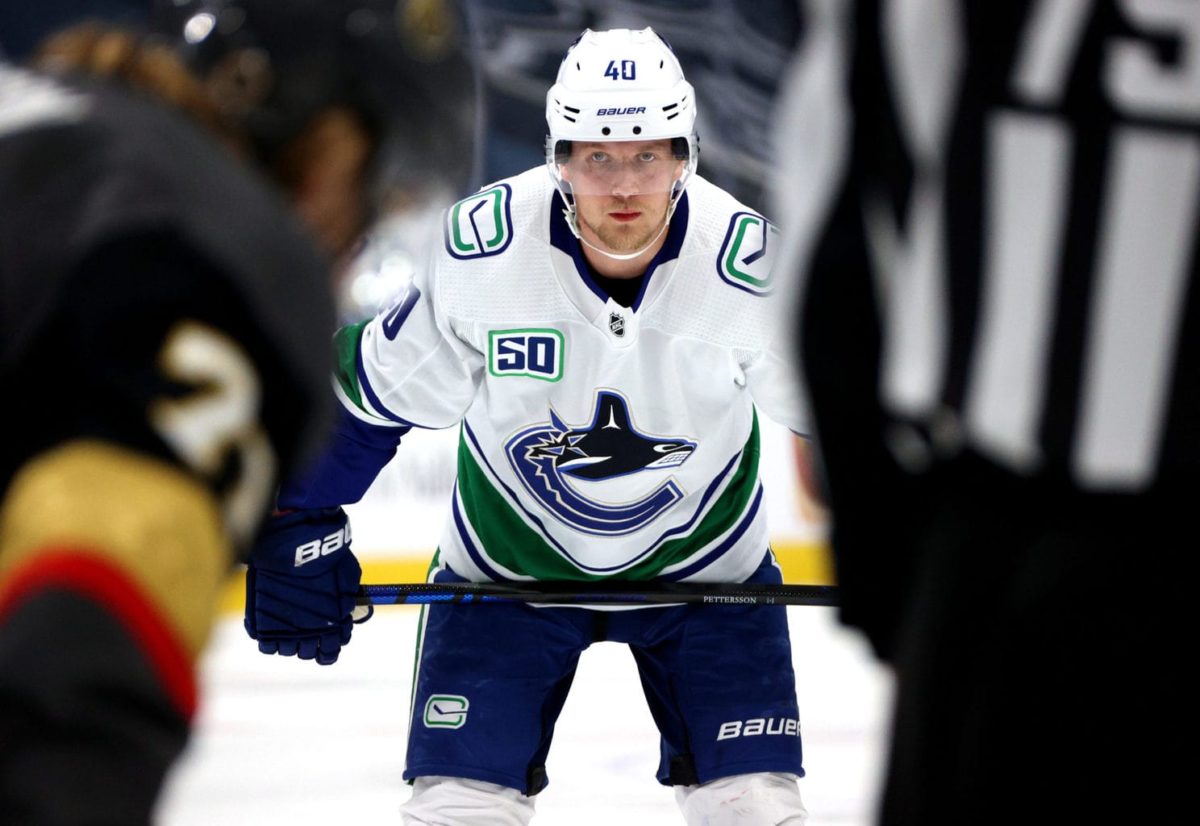 Ever since training camp began, the trio has looked in midseason form. Brock Boeser seems to have returned with a vengeance, Elias Pettersson is his usual slippery self and JT Miller has looked every bit the player that led the Canucks in scoring with 72 points last season. Their transition game has been on point, zipping the puck around like it's on a string, and most of all, there appears to be no rust on any of their games.
Second Line – Pearson, Horvat, Hoglander
This line has the potential to be something great. Tanner Pearson and Bo Horvat have been joined at the hip for the past two seasons with rotating wingers. Now they have a dynamic young forward in Nils Hoglander to complete the trio. From the minute he joined the team from Rogle BK, Green has aligned him with the Canucks captain and the experiment has been a resounding success.
We all know what Hoglander has in his bag of tricks, from the lacrosse moves he's executed to the between-the-legs beauty he scored just a few weeks ago. No one knew how his game was going to translate to the small ice, but the early returns in training camp look very good. He's displayed his playmaking, soft hands, and most importantly, chemistry with Horvat and is now poised to start the season in the top-six. If this new second line can get rolling, the Canucks will end up having their most productive top-six since the 2010-11 season.
Third Line – Roussel, Gaudette, Virtanen
There are no real changes to this third line, except for the fact that Antoine Roussel is fully recovered. If he can bring his entire game to the 2020-21 season, and Adam Gaudette and Jake Virtanen can take another step in their development, this line could be very dangerous.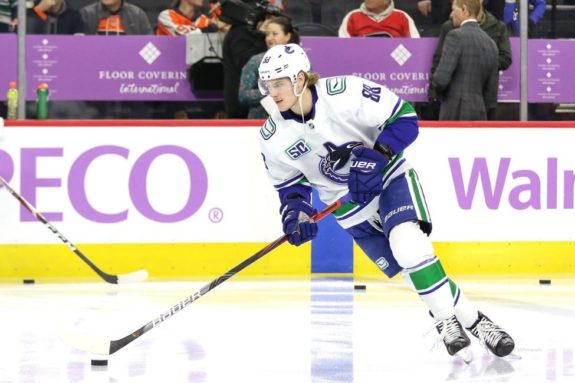 The key to the success of this line will be Gaudette, who likely won't have the luxury of Brandon Sutter's faceoff skills this season. After switching to a new diet plan in the offseason to battle an undiagnosed stomach issue, he may be more equipped to handle the role of a third-line center.
A change in diet…I had a big switch around with my diet this summer trying to get back on the right track and putting some weight on and I think that's helped: more energy, feeling better on and off the ice.

Adam Gaudette
If Gaudette is able to put more weight on his 6-foot-1 frame, he should be able to win more faceoffs and be more effective on the forecheck. He also should feel more comfortable playing a gritty game, which we already saw when he dropped the gloves with Tyler Motte on Saturday. He also was seen on a penalty killing unit, so it's clear Green sees a difference in his game too.
Fourth Line – Motte, Beagle, Sutter
Personally, I would like to see Zack MacEwen on this line, but Green needs penalty killers, so Sutter stays in the starting lineup for now. This is a typical fourth line, gritty and lacking offence. Unless Motte can bring his playoff self into the regular season, which is not out of the question, this line won't provide much in the way of goals.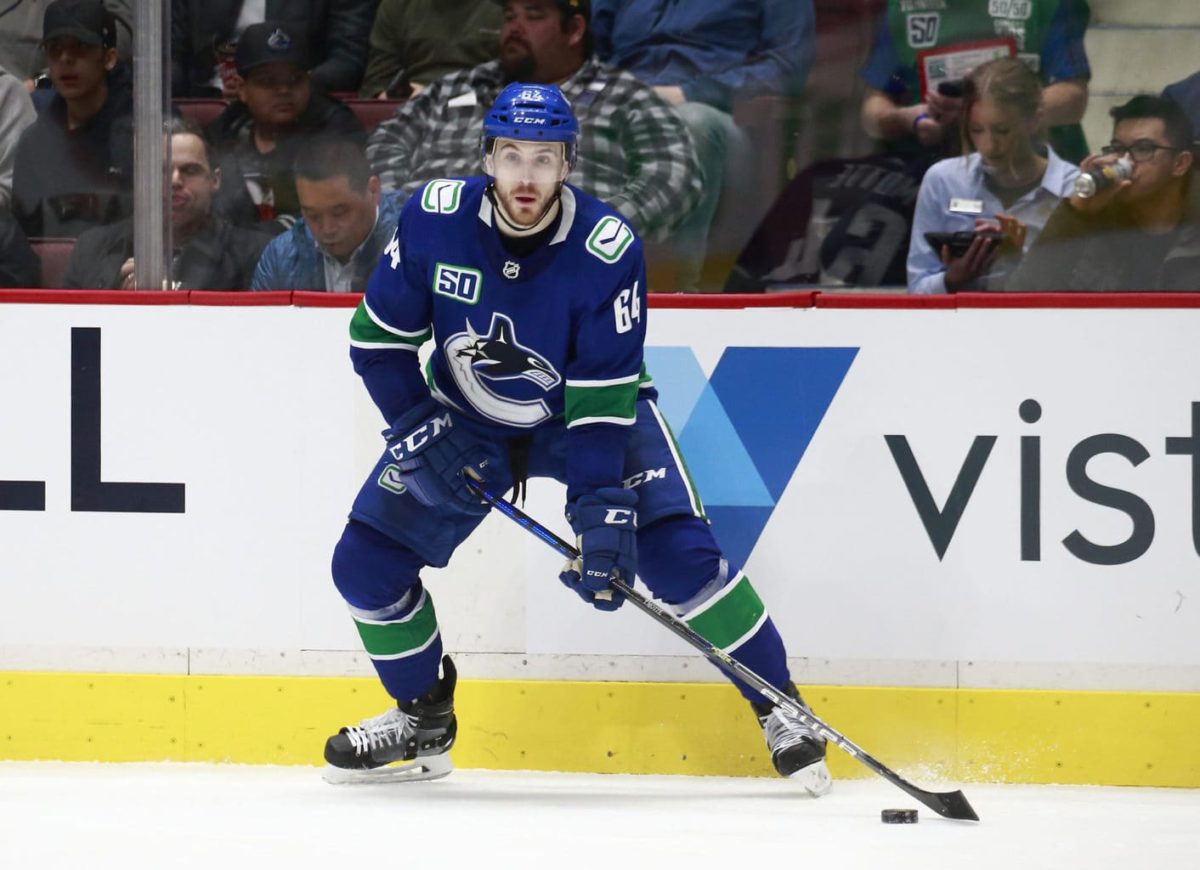 Considering the type of players on this unit, I would like to see Green use them in a matchup role, rather than saddling Horvat with those duties. Though knowing him, they will likely be trotted out on the penalty kill and defensive zone faceoffs instead.
Defence Pairing One – Hughes, Hamonic
With the late addition of free agent Travis Hamonic, Quinn Hughes will have Chris Tanev 2.0 alongside him to start the season. He is a right-hand shot, blocks a ton of rubber, and plays a simple, gritty defensive game. He also has more offensive potential, considering his career-high is 33 points while Tanev's is only 20.
Related: Vancouver Canucks: 2020-21 Breakout Candidates
We all know what Hughes can do on the ice, and he's only going to get better, which is hard to believe. He's stronger, quicker and has gone through a postseason master class which he passed with flying colours. He is arguably the top defenceman in the North Division and I don't think I am going to get much debate on that.
Defence Pairing Two – Edler, Schmidt
With Hamonic joining the team, newcomer Nate Schmidt will anchor the second unit with veteran Alex Edler. So far in training camp, they have looked very good as a pairing. Schmidt has fit in perfectly with the culture of the team and his mobility and hockey IQ appear to have made Edler a better defenceman too.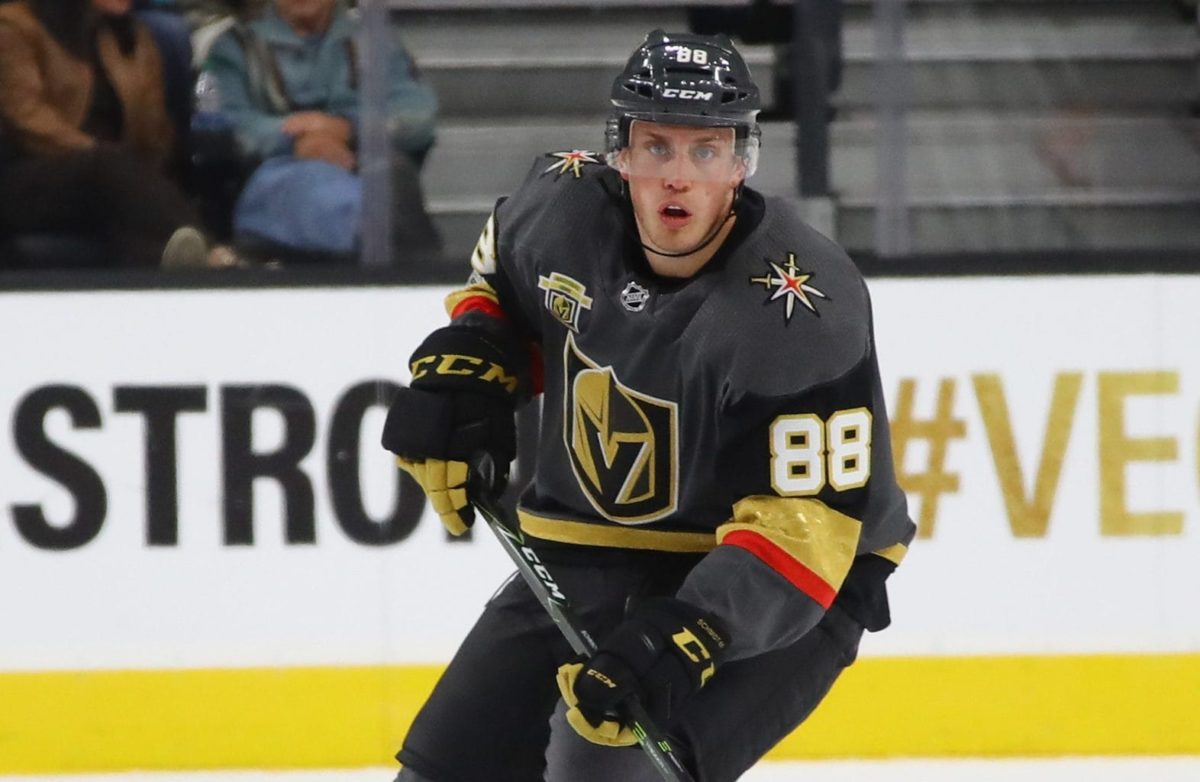 Throughout the scrimmage on Saturday, he showed off his mobility and wicked one-timer which should make the top-four and power play a formidable one going into the regular season.
Defence Pairing Three – Juolevi, Myers
After Olli Juolevi had an impressive debut in the playoffs and Troy Stecher left to join the Detroit Red Wings, he was penciled-in to take his spot on the third pairing. Now that training camp is coming to a close, that pencil has become a pen. Since everyone returned to Vancouver, he has been aligned with veteran Tyler Myers and has looked calm, cool, and collected.
The confidence level is high…I think the first couple days of the camp has been really good and I'm just excited to be back playing hockey.

Olli Juolevi
Juolevi is not a flashy defenceman, he's just a guy that will go out there and do his job. He will make the right play 99 percent of the time and move the puck quickly and efficiently out of his own zone. It also looks like he will be used on the penalty kill, which is something that he was proficient in when he was with the Utica Comets.
Goaltending – Demko, Holtby
Thatcher Demko and Braden Holtby looked dialed in during Saturday's scrimmage. They both made several solid saves and were nearly unbeatable during the shootout, except for Pettersson's usual brilliance in the skills competition when he beat Demko with a quick wrist shot.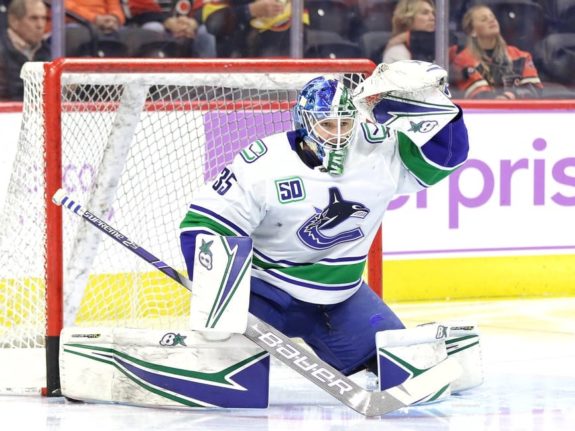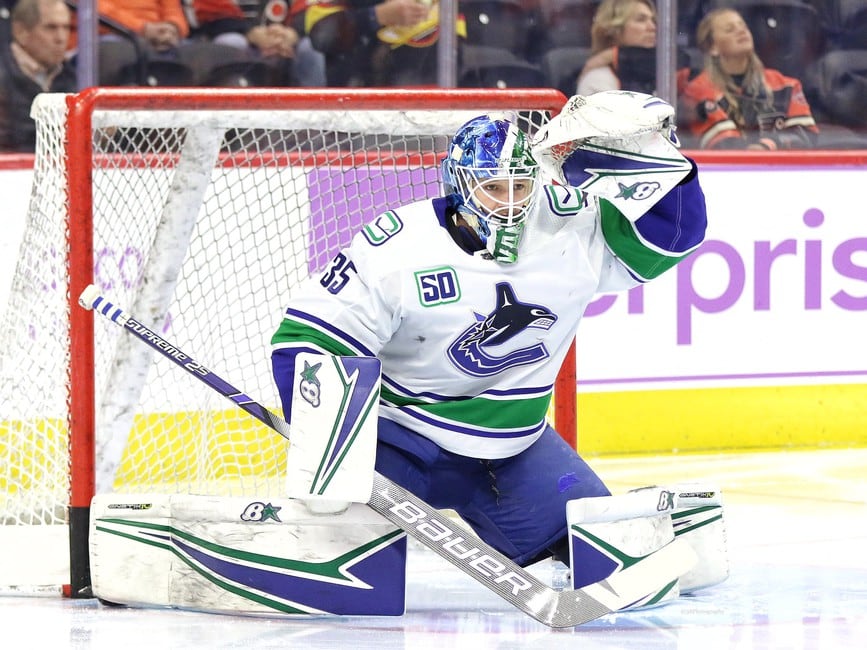 Demko and Holtby will probably split the starts this season as they will need both goaltenders to be at the top of their game. If they are going to make the playoffs in this tough North Division, the crease has to be the least of the Canucks problems.
Taxi Squad and Extras Still In Flux
The final scrimmage did nothing to clear up the picture of the taxi squad and the extra players that will open the season on Wednesday. There have been a few standouts throughout camp, including Justin Bailey, Jack Rathbone, and at times, Sven Baertschi, but nothing has been set in stone yet.
Related: Canucks Face Tough Decisions With 2020-21 Taxi Squad
A few tough decisions will have to be made in the coming days when it comes to both parts of the roster. The Comets are an option with the AHL season starting in February, but the players that get sent down are not likely to return to Vancouver given the two-week quarantine in place right now. So if the Canucks want to have Rathbone or Baertschi available to them during the season, they can't be sent down to the AHL.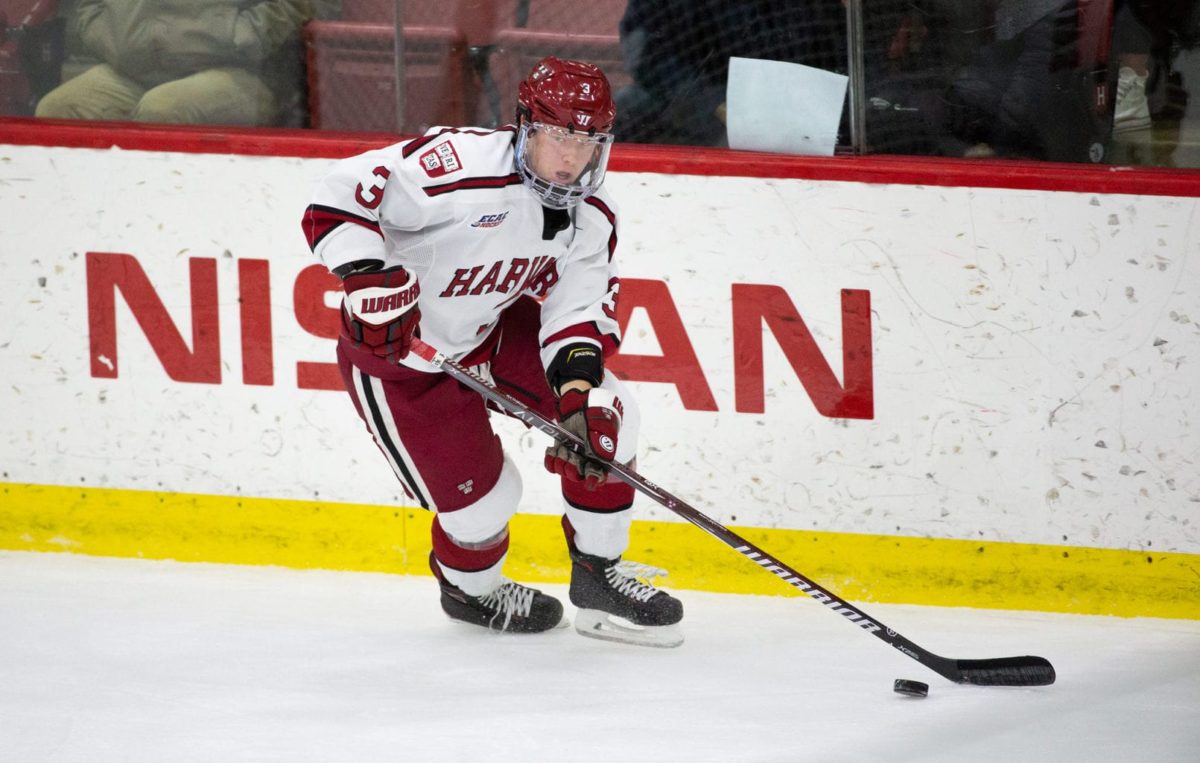 Whatever happens, the Canucks probably have the most experienced depth of anyone in the North Division. For any team to win consistently this season, they will need a solid taxi squad to either change the dynamic of the team or fill in for injuries. In the end, it probably will be the x-factor that decides if you make the playoffs or not.