The Washington Capitals' biggest issue right now is on the back end, where they have struggled to find strong enough depth to make a solid run in recent years. One of the biggest names involved in trade rumors is Arizona Coyotes blueliner Jakob Chychrun. His name has been thrown around for a couple of seasons now, and it seems to be a matter of time before he's moved. This article will dive into the positives of trading for such a big-name player, and why it would benefit the team long-term.
Who Is Jakob Chychrun & How Does He Benefit The Capitals?
Chychrun is a 24-year-old left-handed defenseman from Boca Raton, Florida currently playing for the Coyotes. He was selected in the first round of the 2016 NHL Entry Draft by the Coyotes at 16th overall. He was able to make their NHL roster in the 2016-17 season where as a rookie, scored seven goals and added 13 assists for 20 points through 68 games. He is currently in his seventh season with the Coyotes and has a career-high of 41 points which he achieved during the 2020-21 season through 56 games. Through his 371-game career, he has 58 goals and 109 assists for 167 points.
Related: Capitals 2022-23 Trade Targets: Brock Boeser
---
Latest News & Highlights
---
Chychrun spent his junior career in the Ontario Hockey League (OHL) with the Sarnia Sting, where he was an alternate captain for both seasons he played with them. Through 104 games with the Sting, he was able to score 27 goals and add 55 assists for 82 points. During his draft year in the 2015-16 season, he established himself as a dominant two-way defenseman that had a knack for generating offensive opportunities for himself and his teammates.
Chychrun has been able to transfer his junior success to the NHL level. He was named an alternate captain of the Coyotes during the 2021-22 season and has remained one ever since. He has also been able to continue his strong play as a two-way defenseman that makes the right decisions and doesn't get caught out of position often.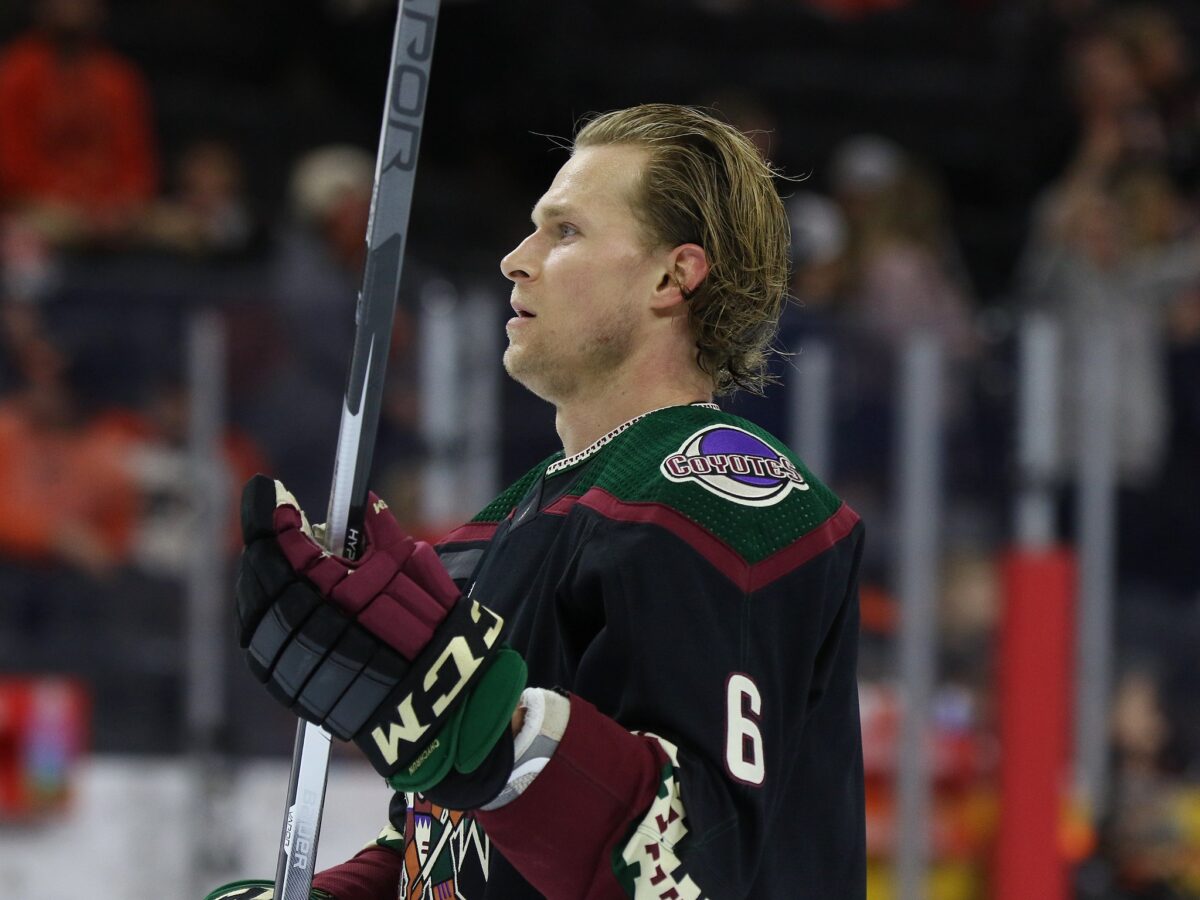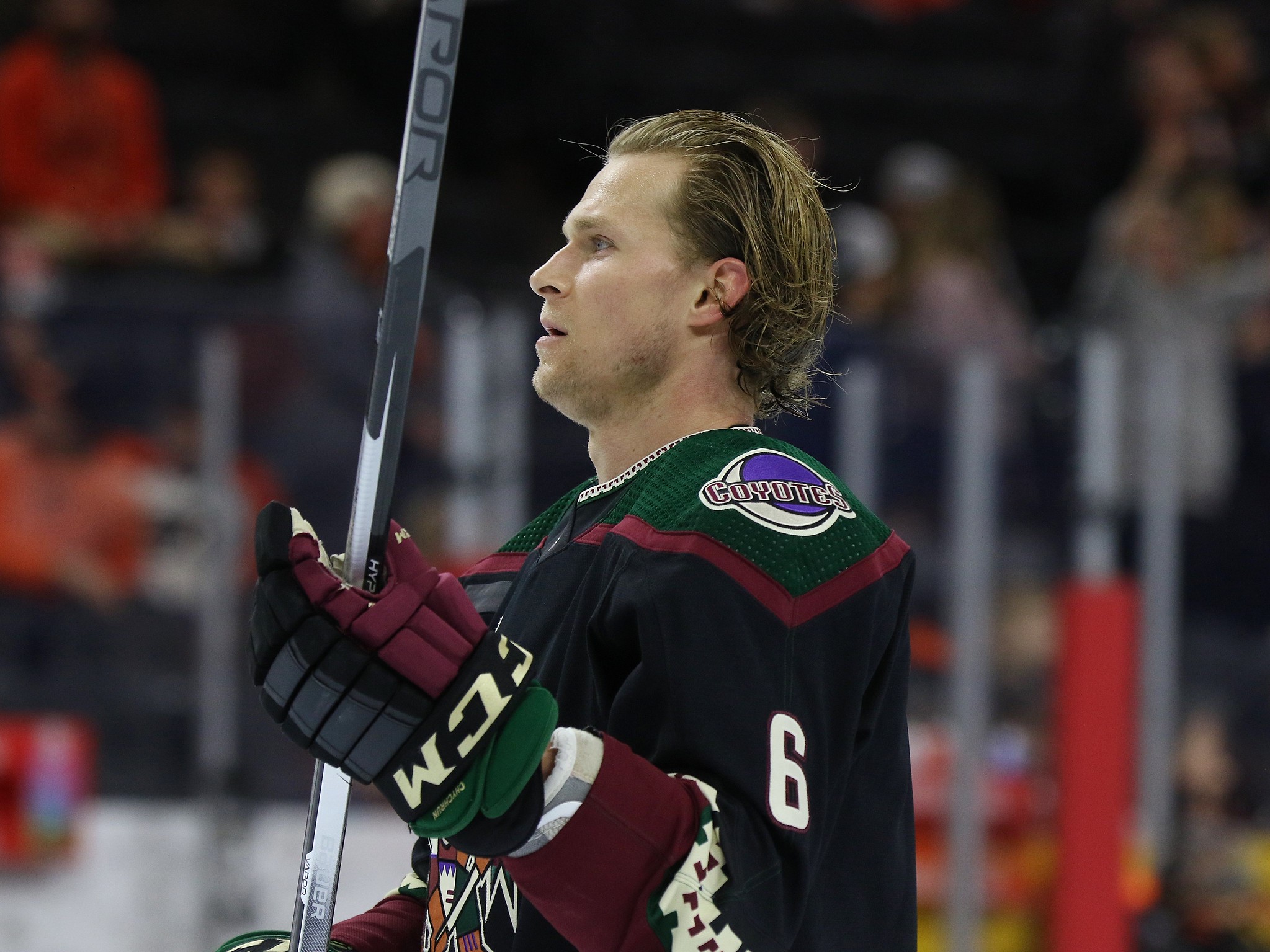 The Capitals could use all the help they can get on their blue line. The injury bug has hit them hard this season, and the return of John Carlson is still up in the air. Chychrun is a guy that can play huge minutes and provide support on the back end at both ends of the ice.
What Would It Cost The Capitals?
The asking price for Jakob Chychrun has been high. The Capitals would likely have to part with a strong, NHL-ready, young player or two. A few names on the chopping block could be Connor McMichael, Aliaksei Protas, or Hendrix Lapierre. They would also have to toss in a veteran, and a couple of draft picks.
The veteran they could toss in to make the money work would ideally be Lars Eller or Marcus Johansson. The most likely trade would be the Capitals acquiring Chychrun in exchange for Eller, Johansson, McMichael, a first-round pick, and a second-round pick.
That seems like a lot, but Chychrun is a very strong player. He has three years remaining on his contract that has a $4.6 million cap hit until the conclusion of the 2024-25 season. Those three years are prime time for the Capitals to make their run at a second Stanley Cup and with a guy like Chychrun added to the back end, I like their odds a lot more than I like them now. With two elite blueliners in Carlson and Chychrun who can both play over 20 minutes a night, the team would be a lot stronger overall.