The Washington Capitals will mainly be looking for defensive help going into the 2023-24 season, but with some solid, affordable players on the market in the upcoming free agency period, it'll be hard not to bite and try to fill out the team's forward depth a bit more. One player that falls under those categories is current Detroit Red Wings forward Pius Suter, who is a pending unrestricted free agent (UFA).
He has been a solid middle-six forward on both the Chicago Blackhawks and Red Wings and would be able to continue playing that role with the Capitals if they decide to take a chance on him. He's a two-way forward that can shoot the puck really well, and he'll likely be looking for a change of scenery next season.
Who is Suter & How Does He Benefit the Capitals?
Suter is a 27-year-old left-shot centre from Wallisellen, Switzerland currently under contract with the Red Wings. He was undrafted and signed as a free agent by the Blackhawks in 2020 after a short stint in the Swiss National League (NL) with the ZSC Lions. He has only ever played for those two teams, and through 216 games played has scored 43 goals and added 44 assists for 87 points, which comes out to a 0.40 points-per-game average.
Related: Capitals 2023 Free Agent Targets: Jason Demers
He played his junior career with the Guelph Storm of the Ontario Hockey League (OHL) where through 127 games he scored 52 goals and added 44 assists for 96 points, which comes out to a 0.76 points-per-game average. In his final season with the Storm he was second in scoring behind Tyler Bertuzzi, but had over a point per game through 61 games, scoring 43 goals and adding 29 assists.
Suter was able to make a name for himself with the Lions in the NL as a solid player in the faceoff circle that can play strongly at both ends of the ice. With the Capitals searching for defensive help as they head into the 2023-24 season, a depth centre that makes smart decisions in his own end at an affordable price is exactly what they'll need to be targeting to begin improving.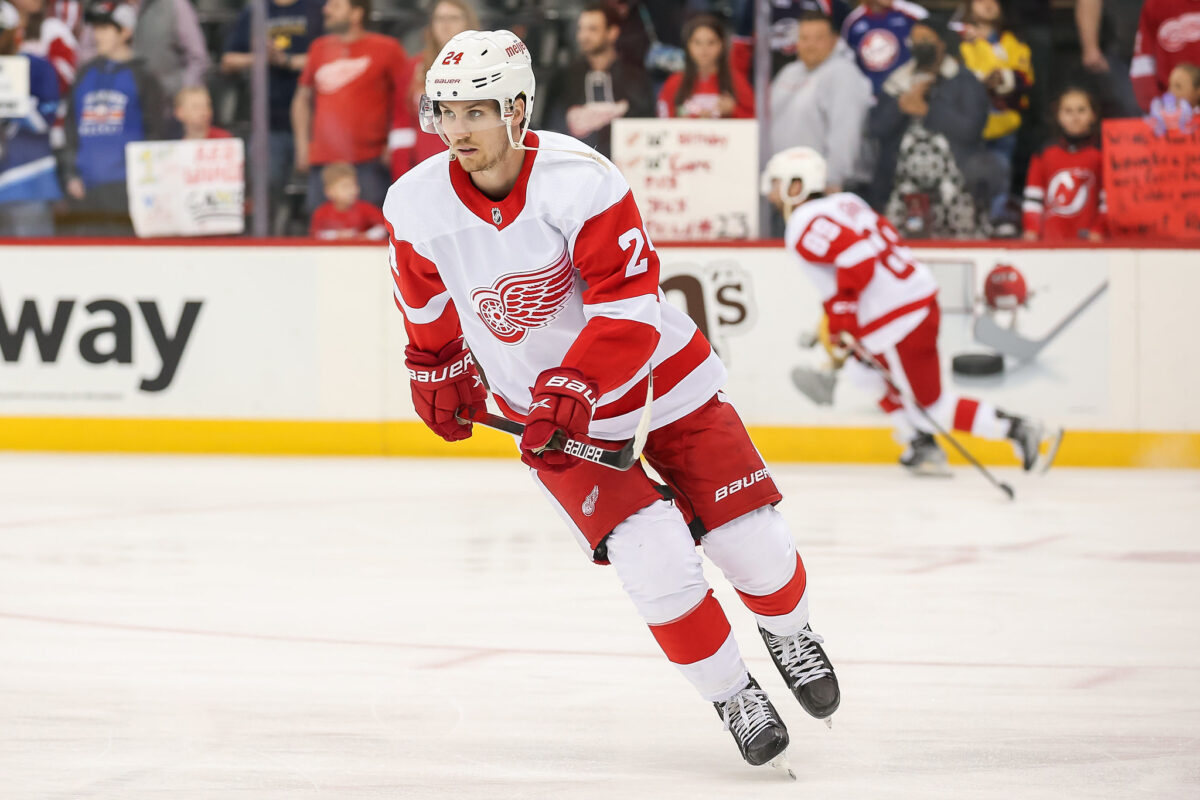 The Capitals will be able to utilize his offensive abilities and fill out their depth up front if they're able to bring him in. He provides a solid two-way game and could be trusted to move up a line or two if anyone on the team gets injured. He has also played on the wing in the past, so he would be able to fit in just about anywhere in the lineup.
---
Latest News & Highlights
---
The Capitals may opt to look at more affordable players instead of taking a swing at a big-name free agent, and if that's the case Suter is the right man to bring in. His shot, decision-making, and defensive ability are all things a number of teams will be looking for in players they want to add to their rosters.
Suter fits what the Capitals need right now, a player that won't break the bank and will allow them to follow their one-year retool plan. He'll likely get 30-40 points a season, while being able to push the bottom-six as the new guy that's fighting to keep his job early in the season, leading to solid internal competition and also better play all-around from everyone.
What Would it Cost the Capitals?
As I've mentioned, Suter is going to be very affordable to bring in. Coming off of a rather disappointing season where he'll need to try and bounce back, he won't be looking for much of a raise, if he even looks for one at all. I can see the Caps being able to sign him to a two-year contract worth $875,000-$925,000 a season, which is fair for both sides.
The Capitals will be getting a player that needs a fresh start for his career, and a few players have done just that recently in Sonny Milano and Dylan Strome who have seemingly revived their own careers after signing in Washington. Suter will be getting a bigger role with the Capitals and will likely be able to earn a spot on the team's second power-play unit if he's able to find his scoring touch again.