The Edmonton Oilers went through their ups and downs this season and weren't perfect. Although they were the highest-scoring team in the league and had the all-time best power play, they struggled defensively, in goal at times, on the penalty kill, and in regards to depth scoring.
Some of those things got better over the course of the season, but the Oilers are going to look a bit different going into 2023-24. There are three big areas that should help the team stay more consistent and be ready to make a long postseason run next season.
Ekholm From the Start
The Oilers traded for Mattias Ekholm at the 2023 Trade Deadline and he played 21 games for Edmonton, meaning they also played 61 games without him. Those games would have made a huge difference in multiple areas considering the impact he had once he arrived. Not only did the goals against drop at five-on-five and on the penalty kill, but Evan Bouchard also became a star almost immediately after the acquisition because of the type of player Ekholm is.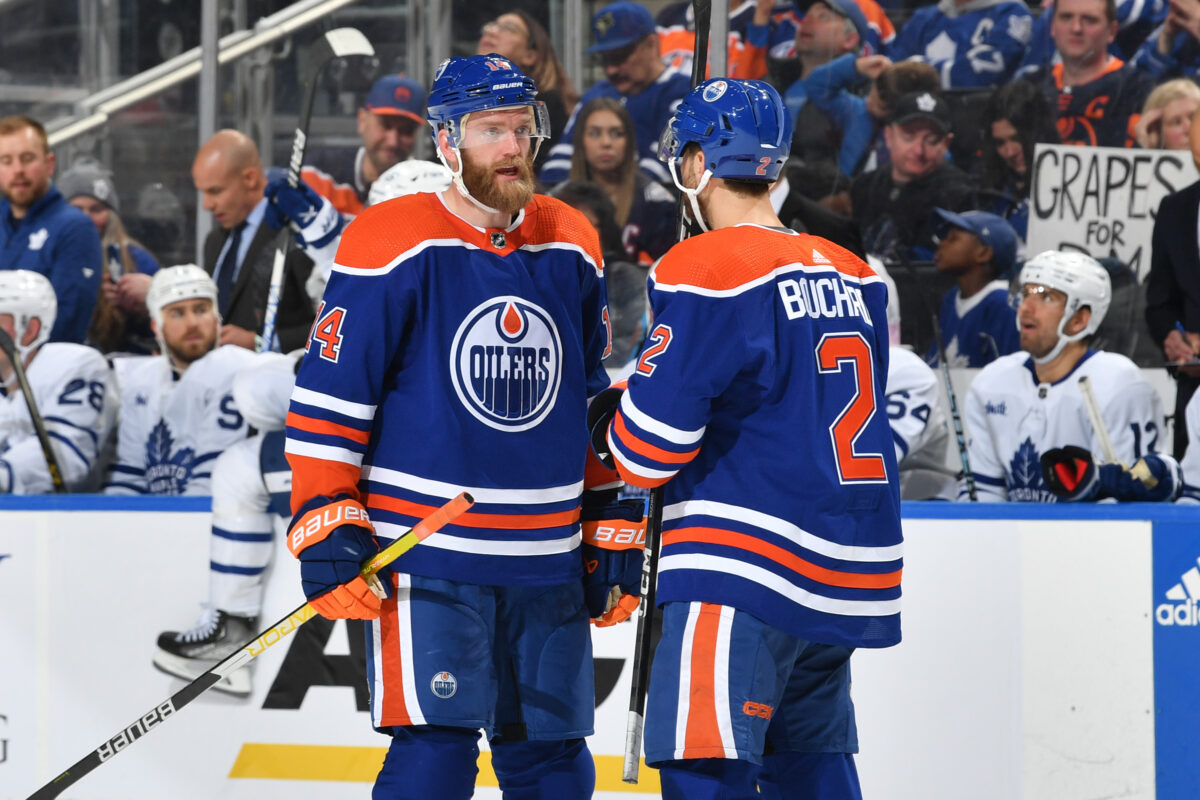 The Oilers went 18-2-1 with Ekholm in the lineup to finish up the regular season and he was a plus-28. It is unrealistic to think that the Oilers and Ekholm would be able to keep this pace up for an entire season, but it was a quarter of the season. The big defenceman is not known for his offence and Ken Holland made the trade to help shore up the defensive game, but Ekholm contributed a few big goals this season and put up a fair amount of points. He scored four goals and 14 points in his 21 games before adding one goal and seven points in 12 playoff games.
He also takes the pressure off of Darnell Nurse by taking on some of the responsibility of matching up against the top opposing players. Not only will the Oilers have Ekholm for next season, but he is also under contract for two more years after that.
Healthy Kane
Evander Kane is usually a relatively healthy player but got hit with very bad luck last season when Pat Maroon accidentally stepped on his wrist, keeping Kane out of action for half of the season. He wasn't exactly on the same level as he was in his first season with Edmonton and didn't keep up offensively with the likes of Connor McDavid, Leon Draisaitl, Ryan Nugent-Hopkins, and Zach Hyman. Kane might have rushed back just a little bit, but after a second round exit, he has more than enough time to fully heal up from whatever else was also bothering him in the postseason (from "MATHESON: Injured Edmonton Oiler Evander Kane soldiered through Round Two", Edmonton Sun, May 16, 2023).
Related: Oilers: 3 Potential Trade Destinations for Cody Ceci
---
Latest News & Highlights
---
Kane is one of the Oilers' top-six wingers and the team missed him big-time when he was out. They did get some contributions from Klim Kostin and Mattias Janmark early on, but they eventually sunk into their actual roles with the Oilers. Edmonton didn't have anyone to fill the scoring gap Kane left in the top-six and even though he scored 16 goals and 28 points in 41 games rather than much more, those contributions matter. Barring any freak incident again, the Oilers should have their winger playing at the top of his game for the entirety of next season.
Goalies Settled In
This season didn't go as planned for the Oilers in net. Jack Campbell struggled to settle in and Holland noted that first-year goalies put a lot of pressure on themselves right away. By the end of the season and in the four games he appeared in relief in the playoffs, the Oilers are confident running it back in 2023-24 with the tandem they had this season.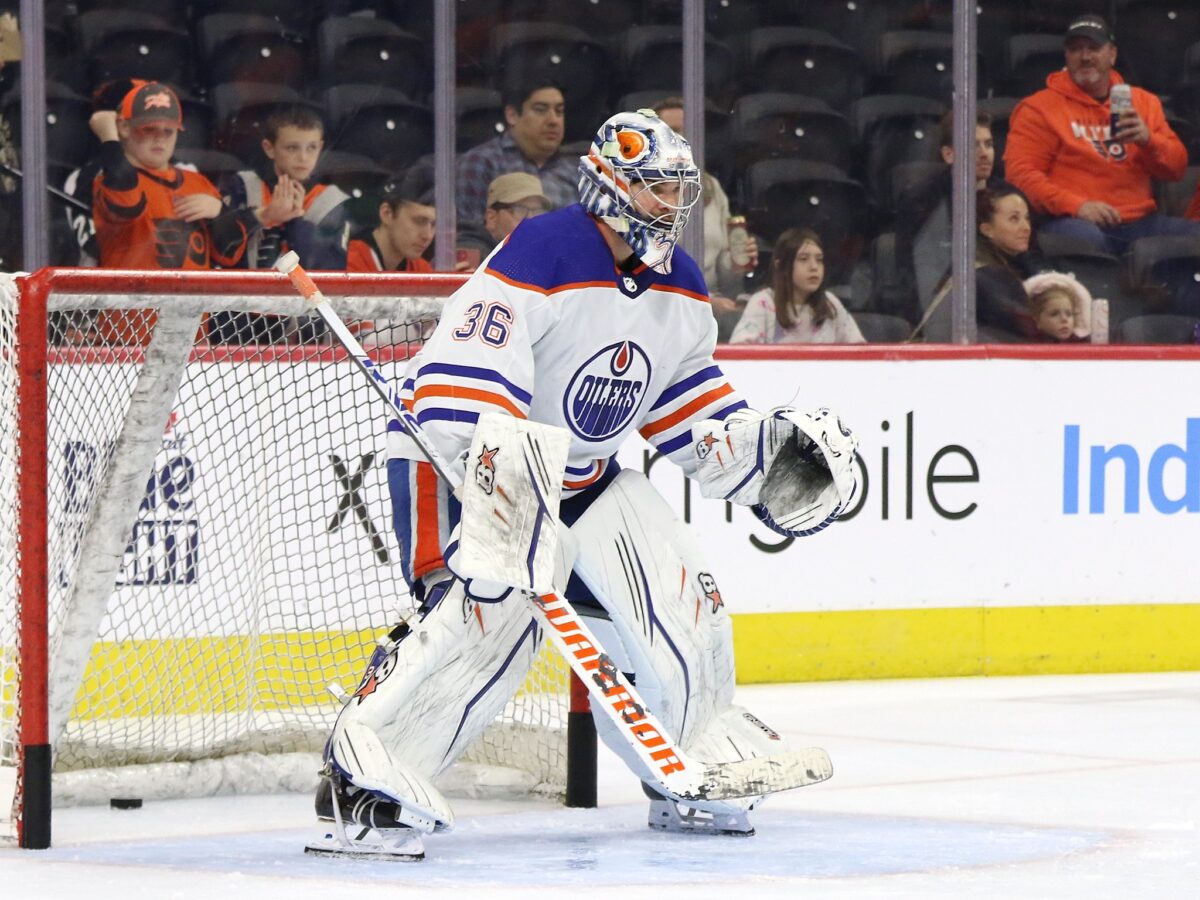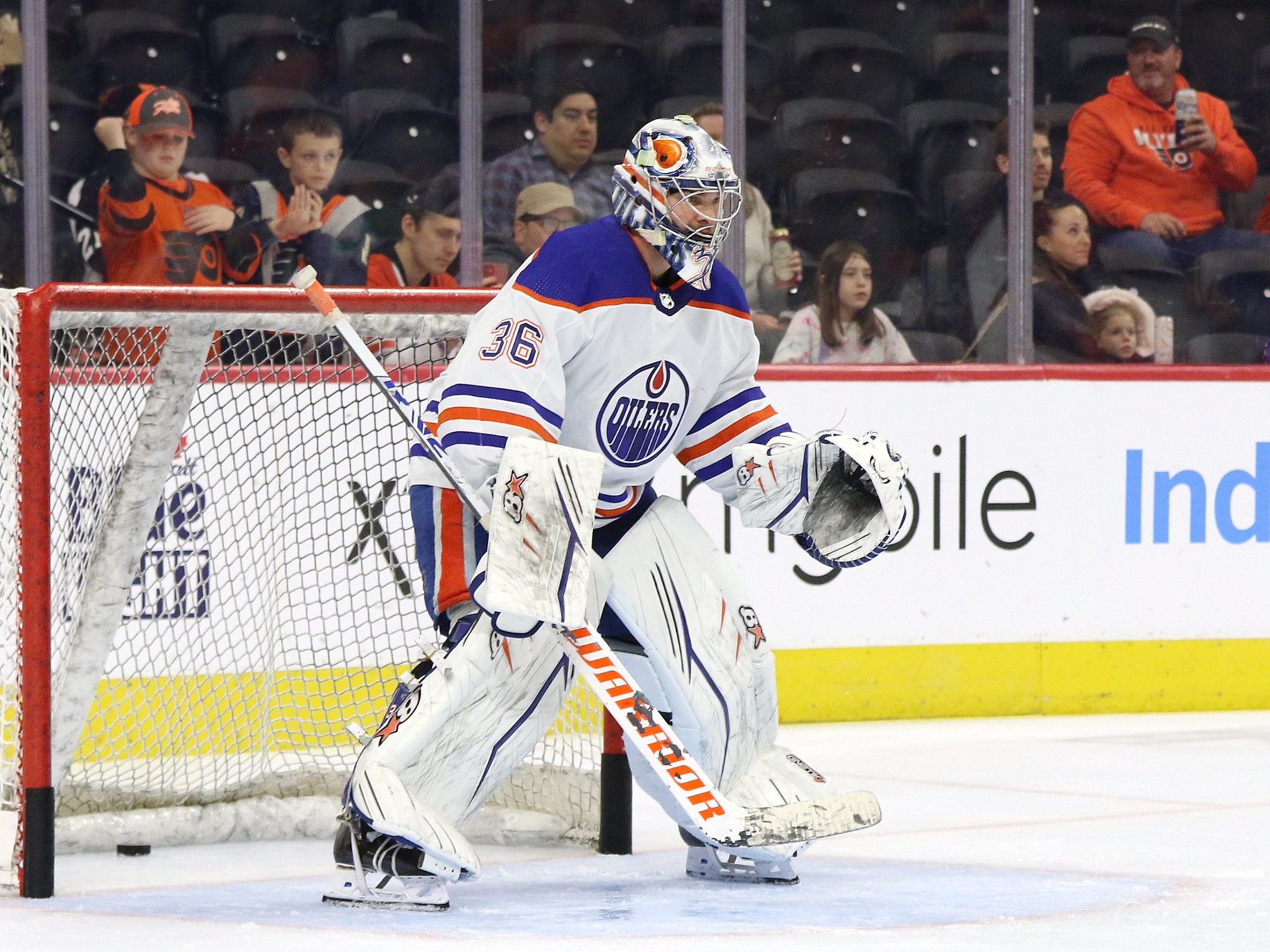 Skinner was arguably overplayed for a rookie even though he did very well in the regular season. You could see that he shouldn't have been in the position to start in the playoffs as fatigue, pressure, inexperience, or all of it caught up to him by the second round (from "Playoff Goaltending: A tale of mystery and misery, starring Stu Skinner, Jack Campbell and Jay Woodcroft", Edmonton Journal, May 19, 2023). It's hard to believe Campbell will put up worse numbers and Skinner now has some good experience under his belt. Unlike last season when Campbell became unplayable at a time when the Oilers needed wins, next season should be beneficial in having two goalies who can play on any given night.
While the Oilers will need to make some changes because of the cap, there is a belief that this team has the pieces right now to win. Full seasons by Ekholm and Kane will make a world of difference while more consistent and better goaltending will help all the way through as well.