There has been a lot of discussions all season long as to whether goalie Jack Campbell will be back with the Edmonton Oilers next season. He struggled greatly in his first season with the team after being brought in as the starter. Plans didn't go as expected as he mostly split starts with rookie Stuart Skinner throughout the season despite the Oilers' best efforts to get Campbell settled in.
Things weren't getting better, but it would have been detrimental to trade Campbell just half a season into his five-year contract. It would've cost a lot in terms of assets or money being carried over, forcing the team to make a mid-season move to address the problem. If anything, the offseason is an easier place to make more significant moves. Down the stretch, Skinner took over full control of the net and the Oilers ran with him throughout the playoffs despite being pulled four times. Although it seemed like Ken Holland already knew what his offseason plans were for Campbell, the play of the veteran netminder in the playoffs helped his case and eased some concerns.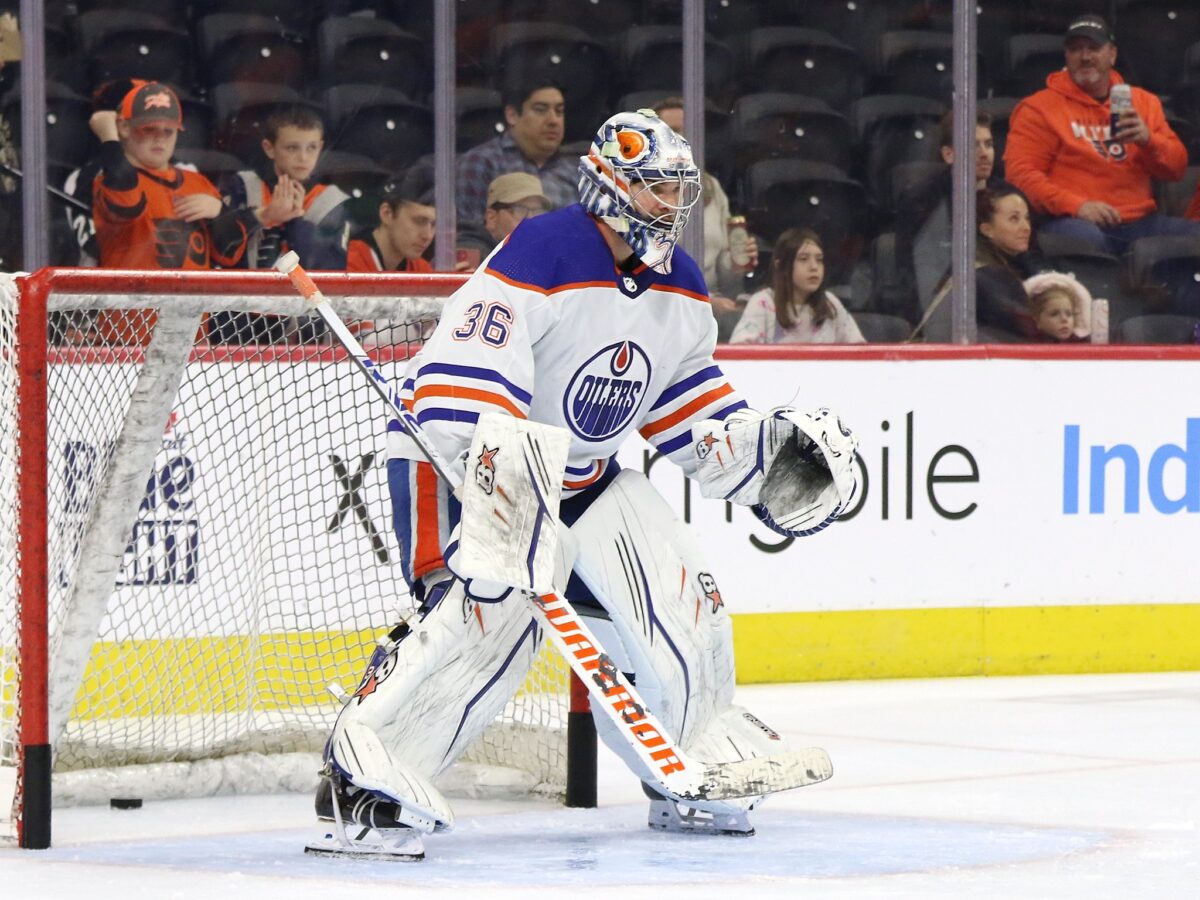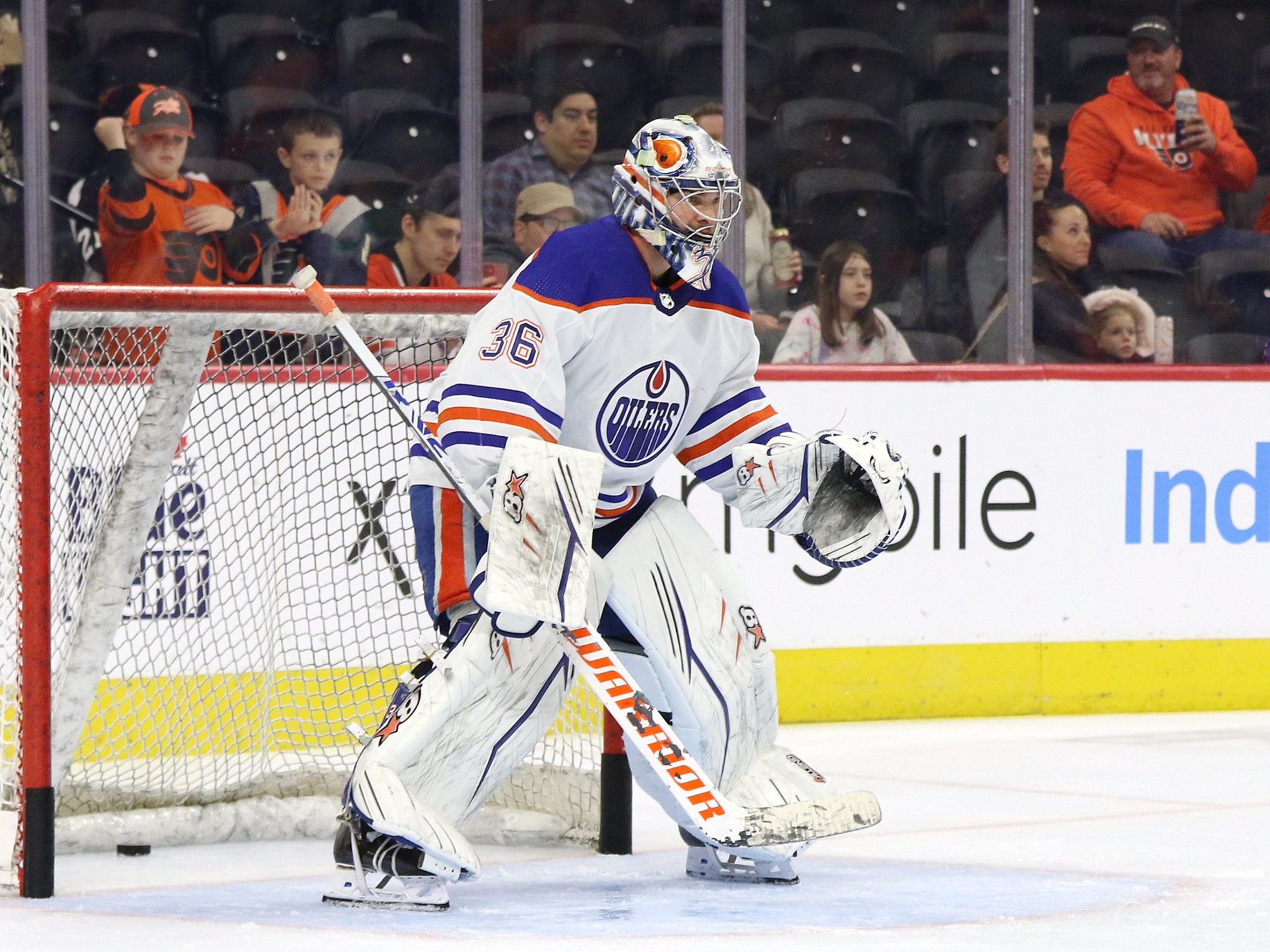 Fans regularly see players in their first year with a team struggle, and Holland is well aware of it, saying, "some players who sign long-term, big deals often struggle the first year with their new team as they put a lot of pressure on themselves. I've seen many have a better second year and expect that will be the case." After Campbell had been struggling for a while, I brought up the point that a goaltender not that far away who was in the exact same position two seasons ago also had an amazing bounce-back year and there wasn't a panic move made to trade or buy him out. This goalie being Jacob Markstrom for the Calgary Flames.
Campbell Will Bounce Back
There's pretty much no getting worse for the Oilers and Campbell in terms of production as he finished the regular season with a 3.41 goals-against average (GAA), .888 save percentage (SV%), and minus-16.7 goals saved above average (GSAA). While it's worth noting that his win/loss was 21-9-4, in no way was that because he played well. The Oilers were the highest scoring team in the NHL, and they were forced to score many more goals in games Campbell was in net compared to when Skinner was.
Related: Ken Holland Hints at Oilers Going All-In Again
---
Latest News & Highlights
---
Campbell should not have started the playoffs in net, but he should have gotten at least one start after the third or fourth time Skinner was pulled. Campbell was brought in to be the starter and to play in big situations like the playoffs. It's not a position the rookie should have been put in and why there shouldn't be negativity thrown his way. That being said, Campbell proved the kind of big-game performer he can be for the Oilers, stopping 49 of 51 shots and posting a .961 SV% (from 'Playoff Goaltending: A tale of mystery and misery, starring Stu Skinner, Jack Campbell and Jay Woodcroft,' Edmonton Journal, May 19, 2023). Although he was only really heavily tested in his first relief appearance where he and the team got the win, the veteran did play a total of over 118 minutes, the equivalent to two games, only allowing two goals.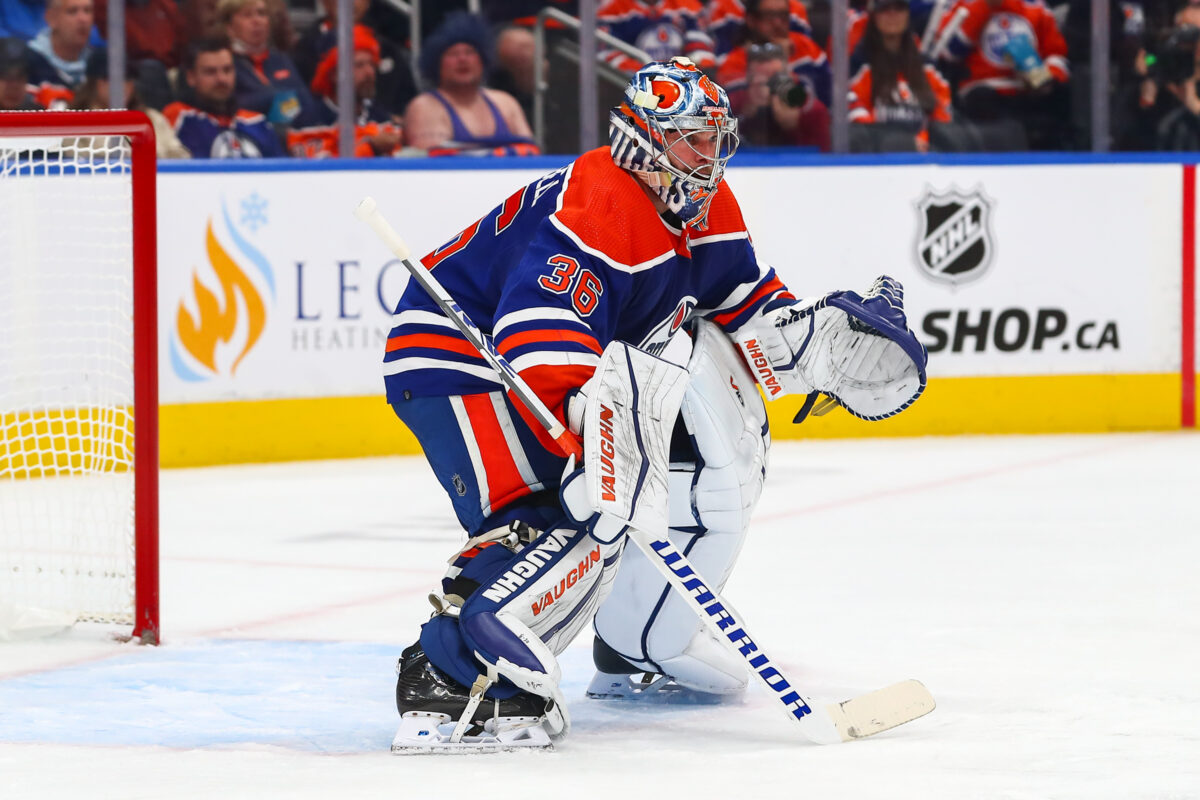 Campbell had his moments in the regular season, but it was massively overshadowed by how many goals he allowed. Though some may blame the Oilers' defending, Skinner was behind the same group and posted a .913 SV% and 14.1 GSAA. I don't think Campbell is making excuses and he came to work every day despite the struggle.
His career numbers indicate that he will have a successful bounce-back season in 2023-24 and it's worth keeping him around. Skinner proved that he can start more than half of the games, but the pressure, inexperience, and fatigue likely caught up with him by the time the playoffs came. Campbell is fully capable of playing well over an extended period of time and proved he can be a strong starting goalie of a playoff team, doing so in 2021-22 for the Toronto Maple Leafs. His career numbers before this down season was a 2.53 GAA, .916 SV%, and 17.7 GSAA, and while he had a quality start percent of just .353 this season, it's .560 for his career.
Campbell started to settle in more as we got later in the season and the Oilers will have a player like Mattias Ekholm for the full year in front of him. All signs point to Campbell's numbers drastically improving now that he's comfortable in Edmonton and not as much pressure is on him. Holland is making the right choice to keep this tandem for 2023-24.
---
---