The Edmonton Oilers have every reason to put it all on the table once again next season and go for a Stanley Cup. The best players in the world are in their prime, and the team seems very determined. According to Elliotte Friedman, who spoke about it on-air, it's likely that the Oilers go all-in again in 2023-24, as it could be Ken Holland's final year as general manager (GM).
---
---
The Oilers had their end-of-season interviews, and some very interesting stuff came from Holland. He said, "I have one year left on my contract. I feel we have unfinished business. I will honour my contract, but at my age I don't invest in green bananas because I don't know for sure if I will be around to see them ripen." This was Holland's answer to if he will seek an extension. There has been some chatter that he may move into a higher role, and Steve Staios will take over as GM.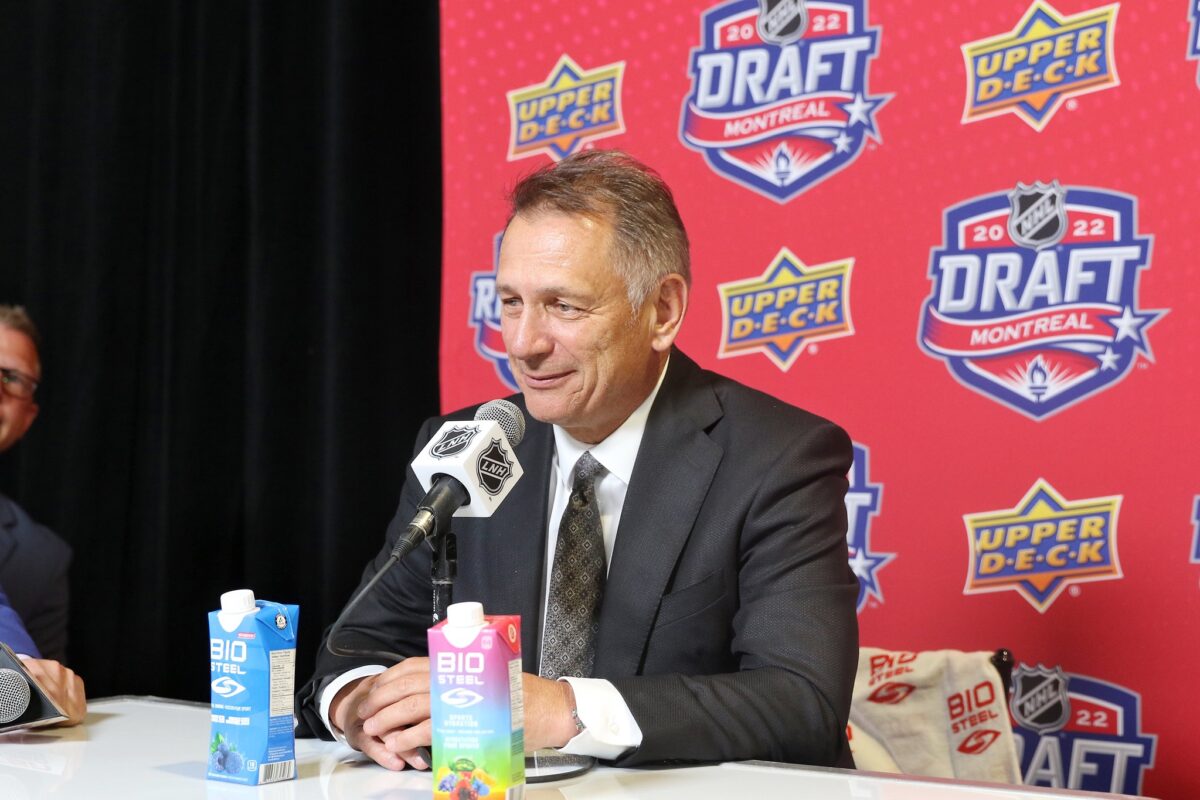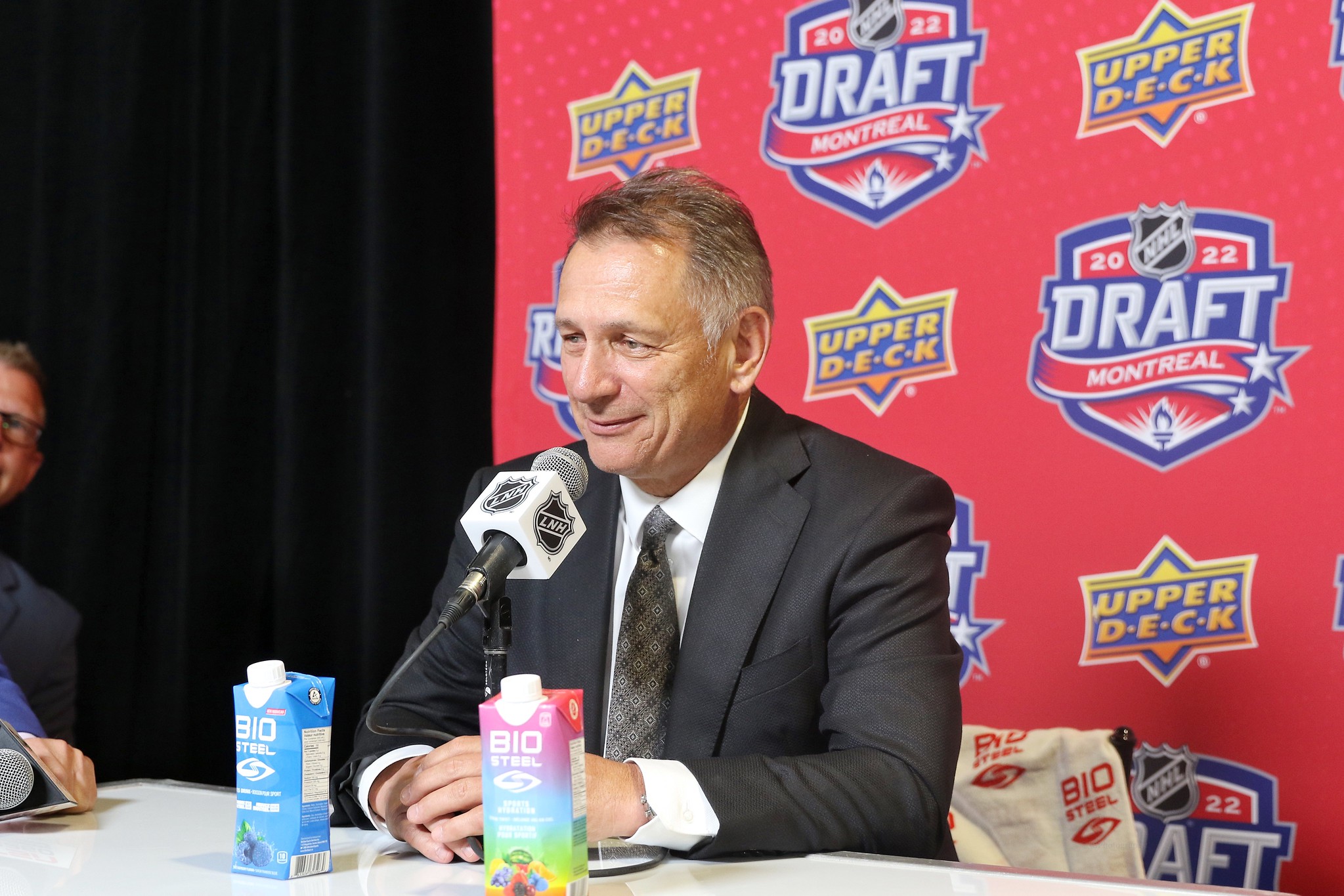 Holland brought up Staios too saying, "I think Steve should do more of the things an assistant GM does." There seems to be a lot pointing toward this theory and a lot to unpack here about what this will mean for the Oilers next season and moving forward. Having said that, they should certainly go all-in next year whether it is Holland's last year as GM or not. The Stanley Cup window won't stay open forever, and the contracts of Connor McDavid and Leon Draisaitl also won't last.
What Does All-In Look Like for the Oilers Next Year?
To begin with, transforming this Oilers' team into a potential Stanley Cup winner will not only require work in the offseason but at the trade deadline as well. As the offseason is upon us, that is what we'll look at first. The Oilers were a very good team down the stretch after the trade deadline passed this season. This was because they brought in two key bodies, Mattias Ekholm and Nick Bjugstad. Ekholm elevated Evan Bouchard, while Bjugstad elevated the third line. Ekholm is for sure sticking around as he has three years left on his deal, but Bjugstad will require some work. He fit in great and contributed in the regular season and playoffs, helping out the depth that needed a boost.
Related: Oilers' Path to Navigating an Evan Bouchard Extension
I do believe that Holland will try to extend him on a team-friendly deal since that's the only way the Oilers will be able to keep him around. While Klim Kostin wasn't a mid-season addition, he was acquired in a trade last season (at the very start). He became a solid depth piece for the Oilers that they will also have to keep around. Fortunately for them, he's a restricted free agent (RFA) and won't cost a lot to re-sign.
---
Latest News & Highlights
---
While Bouchard, Ryan McLeod, and Derek Ryan are likely to get contracts from the Oilers, that doesn't cover what the team must do to be all-in. That will require a couple of cap dumps and both trades or signings to upgrade. The areas that need upgrading are the right side of the defence (including both Cody Ceci and Vincent Desharnais) and the second-line right wing (Kailer Yamamoto). While Desharnais is signed for very cheap and doesn't hurt the salary cap of the Oilers, Ceci and Yamamoto are clear trade candidates to free up space to make upgrades.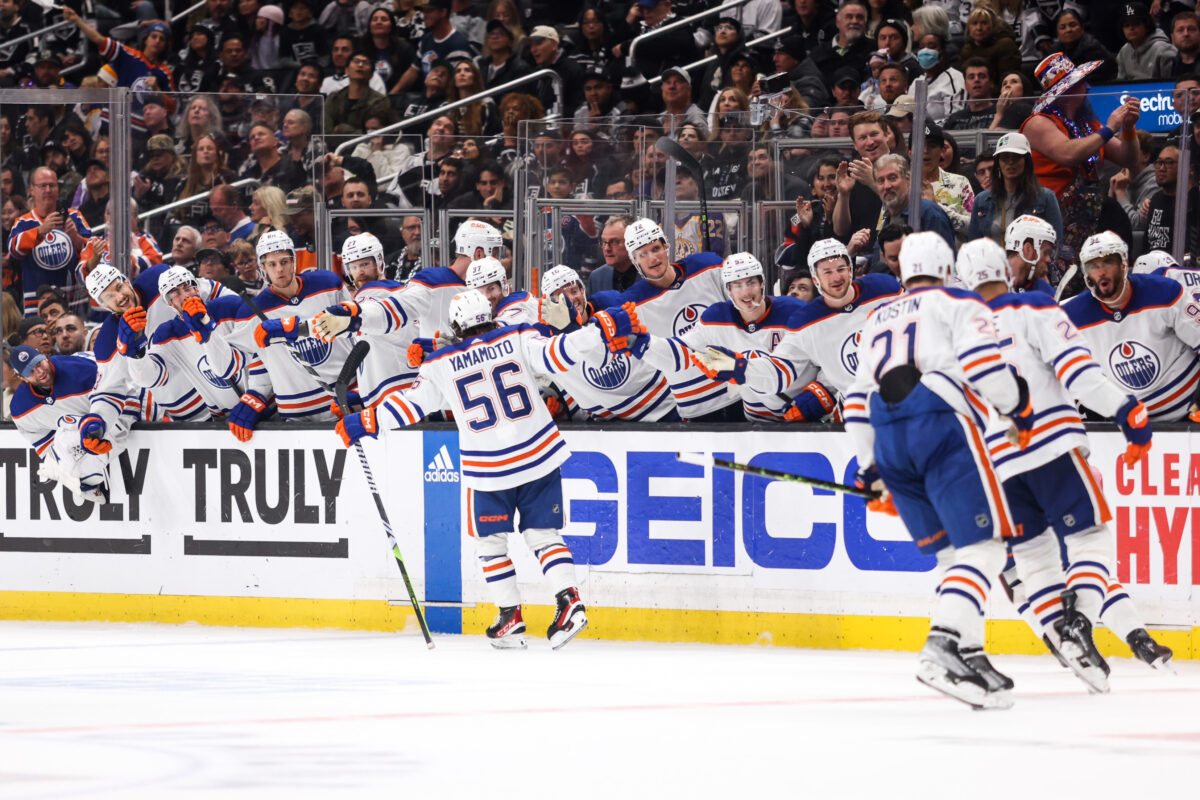 With limited cap space, all-in would mean upgrading wherever possible and not worrying about trading picks and prospects. This is what Holland likely meant by not investing in green bananas when he doesn't know if he'll get to see them ripen. For many years the Oilers talked about the future. Well, that future is here. The Oilers are one of the best teams in the league and have some of the best players in the world. They will need their best from everyone, and if certain players don't provide that, it may be time to move on from them. The Oilers only have four draft picks in 2023, but one of them is a second-rounder. Next year's first and second are in play as well. The organization also has a strong group of forward prospects to use in acquiring someone.
Players who outperform their contracts are key to winning Stanley Cups. This is what the Oilers will have to try to find this offseason or even at the trade deadline. Both players acquired at the 2023 Trade Deadline outperformed their contracts. While the Oilers wasted the final year of Bouchard and McLeod's contracts on a second-round exit, there are three places where the team has the best shot at getting players on cheap deals.
The first is making a trade and acquiring someone who is underpaid right now. Any of these potential players acquired will likely only have one or two years left on their deals, but that's more than enough. The second is scouring the bargain bin after free agency has been open for at least a few days. A great example of this was the Washington Capitals signing Sonny Milano late in the offseason and getting 11 goals and 33 points in 64 games out of him for $750,000. The third and final chance the Oilers will have is the trade deadline, where they can get players (rentals or not) for 50 percent of their cap hits as they did with Bjugstad. For $450,000 against the cap, the big forward provided a lot.
It remains to be seen who the Oilers will acquire in each of these three stages throughout the next year. Many other teams will also be pursuing the same sort of players in an attempt to win, as well. Holland has done a great job so far in all aspects, and there's no doubt he can help push the Oilers over the top.