Suddenly, there is a ton of drama unfolding with the Toronto Maple Leafs. I'm not sure how many Maple Leafs' fans are watching the current NHL conference finals given their team's own turmoil. The discussions will be hot and heavy, and the news might start to come so fast and furious that fans might expect a Vin Diesel sighting on Yonge Street.
---
Latest News & Highlights
---
In this edition of Maple Leafs' News & Rumors, I'll take some time to share some information about the news that has recently come from the team. Just to keep things sane, I'll also happily report that Bobby McMann is healed from injury and ready to play again. Sadly, the American Hockey League's (AHL) Toronto Marlies were eliminated from their own postseason.
Item One: Brandon Pridham Will Be Running the Show
After the somewhat surprising departure of Maple Leafs' general manager Kyle Dubas from the team, his assistant general manager Brandon Pridham will now serve as acting as the general manager of the Maple Leafs on an interim basis. You'd have to think that Brendan Shanahan will be searching hard for Dubas' replacement.
Related: Canucks: 3 Most Notable Indigenous Players
Shanahan mentioned during a press conference that he would be relying on Pridham during this transition period. Pridham has been with the organization since 2014 and has worked his way up to assistant general manager. What he's best known for is his work with making sure that the team has been salary-cap compliant. That has to be a full-time job in itself. The word is that he's become a bit of a guru in that area.
Right now it isn't clear much control Pridham will have with the team's upcoming contract no-move clauses speeding down the track straight at the team. All three of Mitch Marner, William Nylander, and Auston Matthews gain a great deal more power over their upcoming free agency if the team doesn't settle these issues before Canada Day (July 1). 
Because Pridham hasn't been given the official title of interim general manager, it would seem that Shanahan will assume significant influence over the decision-making. 
Item Two: Dave Nonis Weighs In on the Maple Leafs' Pressure
Former general manager of the Maple Leafs and the Vancouver Canucks Dave Nonis (who's rumoured to be in the final group for general manager of the Calgary Flames with Pridham) weighed in on the pressure and attention on Canadian hockey teams, especially the Maple Leafs, yesterday. In a word, it can be intense, he noted. 
After the Maple Leafs announced they would not be renewing Dubas' contract as general manager yesterday, Nonis noted how challenging the spotlight can be for players and staff. He also believed that could have been a factor in Dubas' decision not to commit to Toronto. 
Related: Maple Leafs Risk Losing Matthews if They Let Dubas Depart
Nonis also emphasized the risk and the difficulty of the job for the incoming general manager will face. In a short time, that person will have to make crucial decisions regarding the team's makeup, especially engaging in discussions that weigh the possibility of trading key players.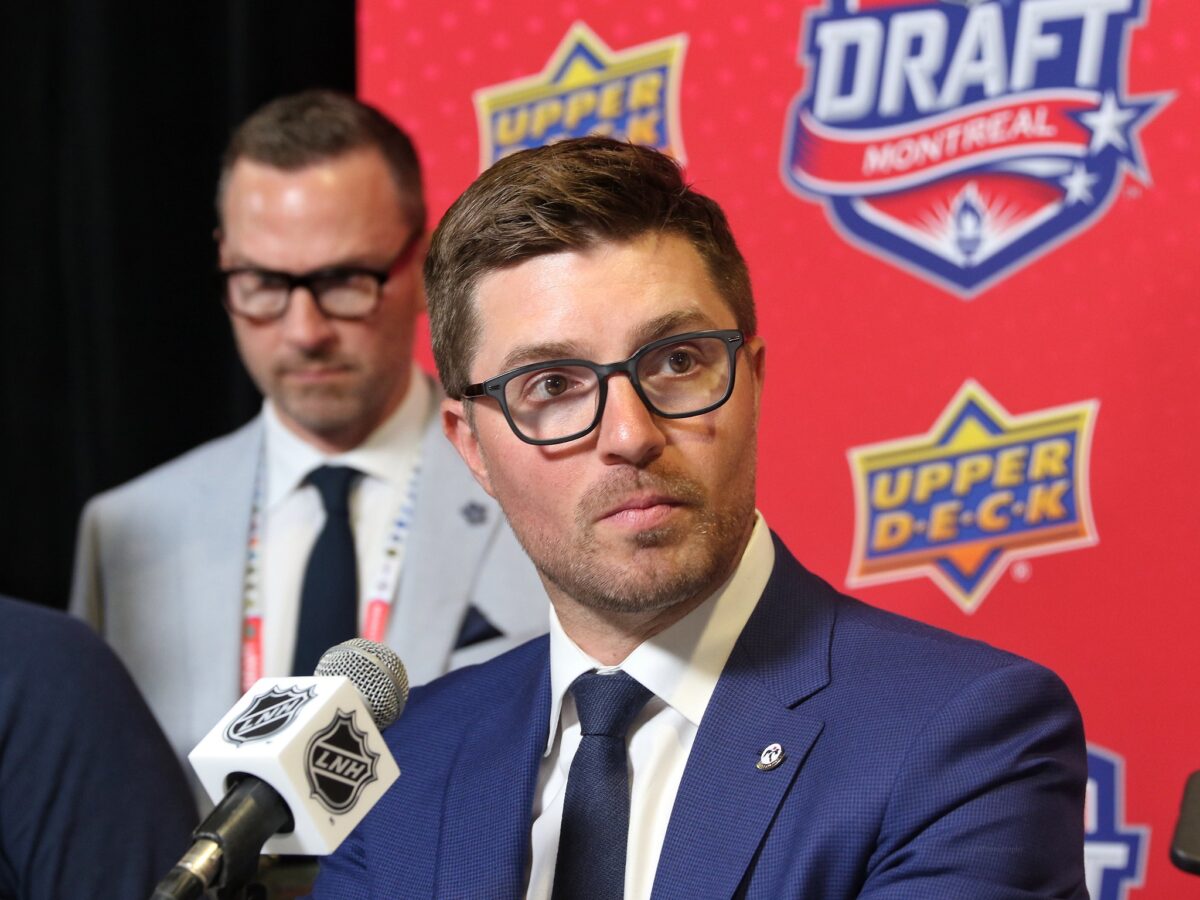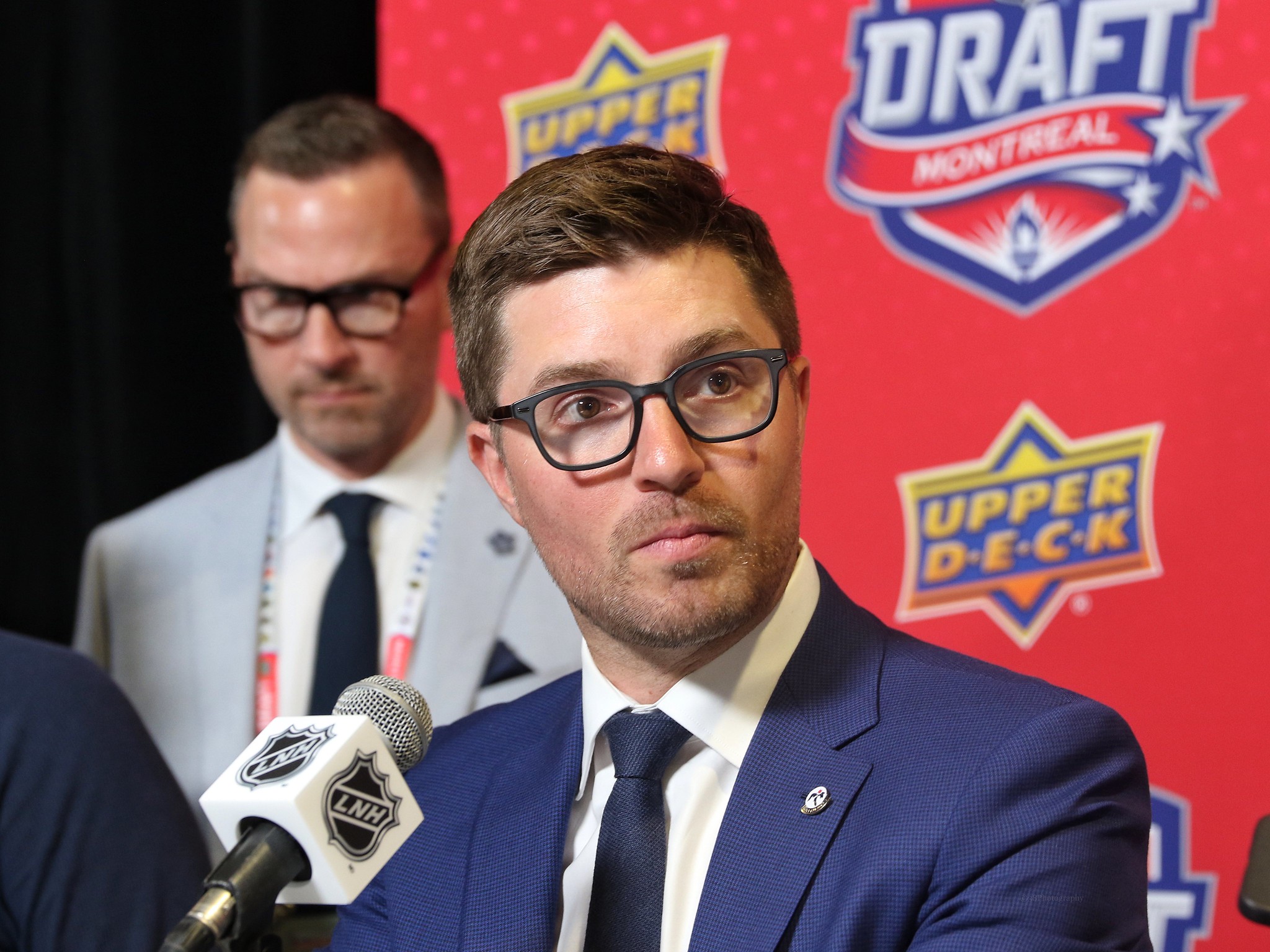 Nonis highlighted the importance of making the right moves in the next month or two, considering the impact these moves will have on the franchise for years to come. The talent put together on this roster is apparent, and the new general manager will immediately have tons of pressure. You can bet that any big moves will make part of the team's fanbase jump with joy and will infuriate another part.
Item Three: Whether Sheldon Keefe Stays or Goes, He Was One of Dubas' Best Moves
The jury remains out on whether coach Sheldon Keefe will stay or go before the 2023-24 season. While a lot of Maple Leafs' fans don't believe that Keefe is the right head coach for the team, I believe that hiring him as the head coach was one of Dubas' best moves. 
Related: Maple Leafs' 5 Best Canadian-Born Players of All-Time
After Dubas fired Mike Babcock in Nov. 2019, he made Keefe the team's new head coach. Under Keefe's coaching, the team has enjoyed success in the regular season, with an impressive record and a high winning percentage every single season. The team achieved its two best seasons in franchise history in terms of points during Keefe's leadership. However, as fans know too well, the team's postseason performance has been bleak, with a 13-17 record and only one playoff series win.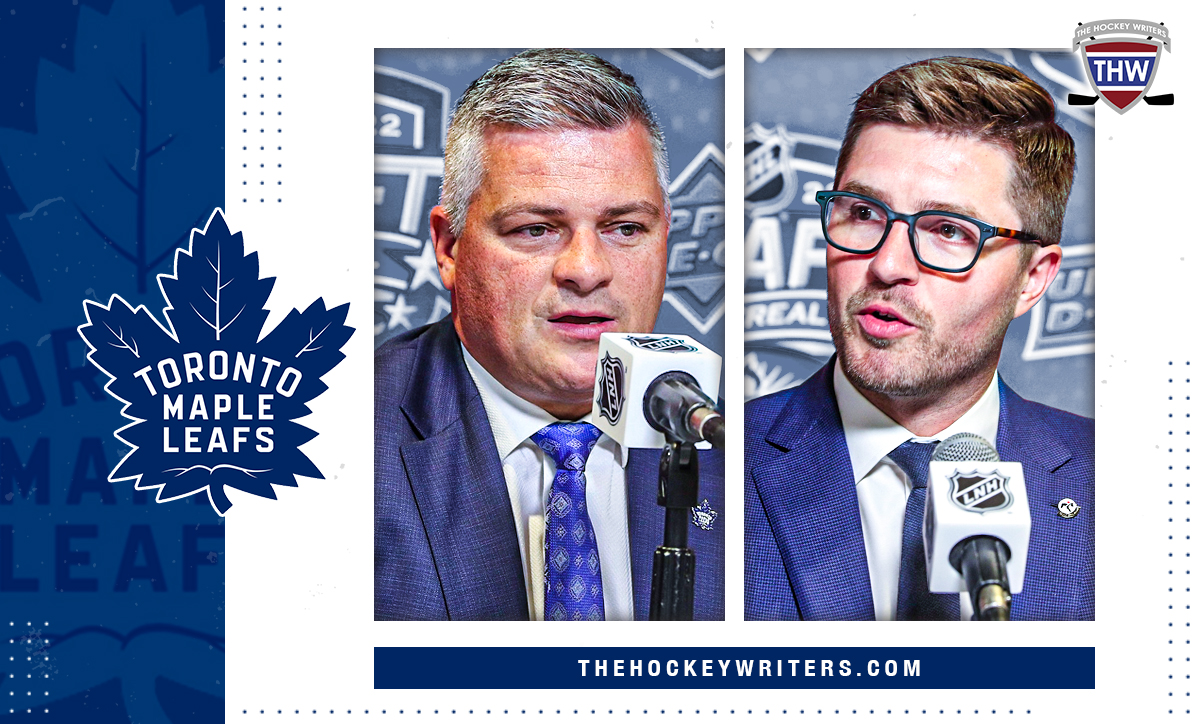 With Dubas no longer serving as the general manager, the future for Keefe has become uncertain. He's under contract for one more season, but his position is unclear, especially after the Maple Leafs' disappointing exit from the playoffs at the hands of the Florida Panthers. 
The front office changes add an additional layer of mystery and guesswork about Keefe's future with the team. That could be a key question for the new general manager: "What would he do with Sheldon Keefe?"
Item Four: Bobby McMann Is Ready for Action
In a note that isn't so dramatic, Bobby McMann has been activated from long-term injured reserve and was reassigned to the Toronto Marlies. He had been dealing with a knee injury. Prior to his injury, McMann played 10 games for the Maple Leafs during the past regular season, recording one assist, 18 shots on goal, and 17 hits. 
Related: Assessing Keefe's Tenure as Maple Leafs' Head Coach
Sadly, he healed and rehabbed just a little late. His time with the Marlies was short. They fell to the Rochester Americans in the North Division Final after losing three games in a row in that second-round series. 
What's Next?
The Maple Leafs' front office is facing challenges. With the resignation of Jason Spezza, Dubas' elbow partner this past season, you might get a sense of how loyal the former general manager's team (around him) is. You'd have to think that Pridham and Keefe are also in a bit of a psychological squeeze as well. 
On both a human and a business level, having been in leadership positions before, if I were Dubas, I would have talked with each of these men yesterday to encourage them. I would have let them know they had my (his) support in whatever they did or choices they made.
The word from the Marlies was that their entire coaching staff had been tanked by Ryan Hardy, who was the Marlies' general manager. I'm surprised that Hardy has not been mentioned in my reading for the Maple Leafs' job. But, I'm putting him on fans' watchlist.
---
---