The Edmonton Oilers might not be making any massive changes to their team that had most of the right pieces to go all the way this year, but they will be making some changes. One area that needs to be addressed is defence as Cody Ceci and Darnell Nurse absolutely cannot be partners next season. Their play together was detrimental to the team in the playoffs, and although Ceci was punching above his weight class getting the toughest matchups, his contract is something that will have to be sacrificed this offseason.
Ceci doesn't have a bad contract, but that's $3.25 million average annual value (AAV) for two more seasons that the Oilers can put to better use and hopefully will. Although he can be seen as a cap dump, I don't believe it will actually cost an asset to move him. The return won't be great, but here are a few destinations where he could find more success and where he is needed more than the Oilers.
Minnesota Wild
The Minnesota Wild not only have an interesting situation on their defence, but on their entire team. While they were hit with over $12.5 million in dead cap this season, that buyout penalty rises another $2 million for the next two seasons. They are trying to stay competitive and win while managing to stay under the cap. It is not an easy job to do, but they need value contracts in order to pull it off. With all the experience on the first pair for Edmonton, bringing in Ceci in a second-pairing role would benefit both parties.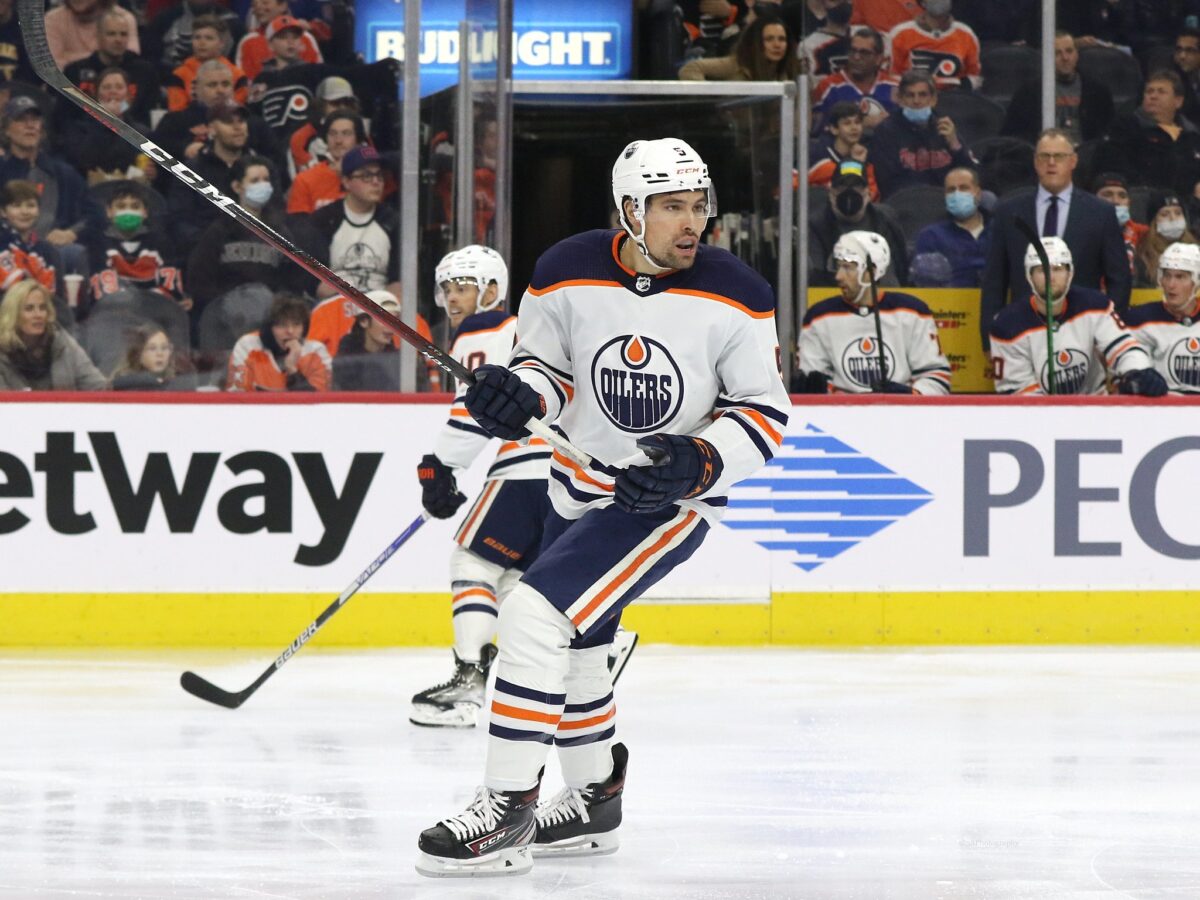 Ceci would not have to face the toughest matchups because that would be reserved for Jared Spurgeon and Ceci would likely get a strong defensive partner in Jonas Brodin. While it is very unlikely that right defencemen Matt Dumba and John Klingberg will return because of past performance and cap hit, there are also believed to be some defensive trade candidates to help clear out some space. Alex Goligoski has a cap hit of $2 million AAV and John Merrill has a cap hit of $1.2 million AAV. While one of them would be sitting on the bench each game anyways, Ceci is a clear upgrade. The team has Brock Faber and Calen Addison who play the right side, but they are both very inexperienced and young.
Detroit Red Wings
The more time passed for the Detroit Red Wings without a move made, the more questions arise. They chose to trade Filip Hronek during a career year while he's young and on the rise, leaving just Moritz Seider as the only clear RD the team has under contract next season. There's Gustav Lindstrom, but he played 36 games this season and is seen as a seventh defenceman.
Related: Oilers' Jack Campbell Isn't Going Anywhere
---
Latest News & Highlights
---
I still believe a trade is coming, and if it's not Erik Karlsson, they might try to fill the gap on the right side with above-average defenders instead. This is where Ceci comes in. Again, the top-pairing role on the right side is clearly locked down with Seider, so Ceci can more comfortably fit in on the second pair or lower. While it wouldn't be recommended that he plays top minutes, he has the capability of at least filling in during an injury. He isn't under contract for many years and his cost is low even though the Red Wings have ample cap space to work with.
San Jose Sharks
I don't see the San Jose Sharks' rebuild being short, especially when it appears as though Karlsson is going to be traded this offseason. If and when that happens, the team will be down to just one right-shot defenceman, Matt Benning. They are in desperate need of right defencemen and Ceci will cost them nearly nothing to acquire. The Sharks don't necessarily care about winning at the moment, just developing the skilled young players they do have.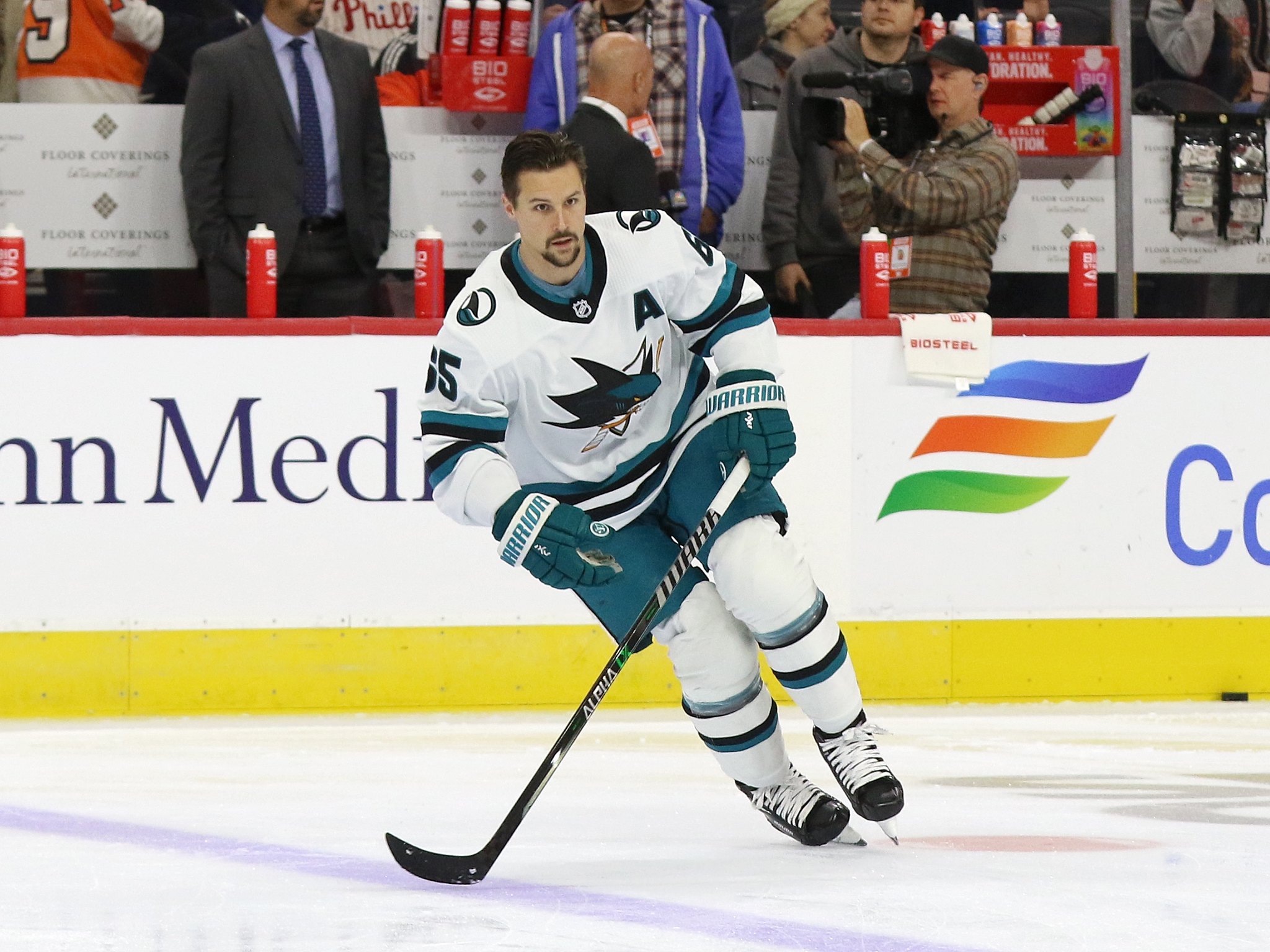 This means that even though the Oilers will not want to use Ceci as their top-line right defenceman, it doesn't mean he can't be that for the Sharks. Henry Thrun and Mario Ferraro are both young left defence who could use a veteran presence alongside them. Ceci is stronger in his own end and could help these players along for a couple of years. The Sharks have a good number of draft picks, but as I mentioned, it will likely only cost a late rounder due to the need Edmonton has to clear cap space.
I think there's a low chance Ceci sticks it out with the Oilers because of their situation with the cap and his playoff performance, and they can take advantage of another team in need of someone like him. The Oilers' best bet is finding a trade partner for him before July 1.
---
---