As expected, the Washington Capitals were relatively quiet on the first day of the 2016 free agency period. They made several depth signings to stock the shelves in Hershey, including a starting goaltender and a few skaters for their AHL affiliate. Among these signings, though, one stood out from the rest as one that could greatly benefit the Capitals in 2016-17.
A former 6th overall pick, Brett Connolly has struggled to find consistency at the NHL level. After a few years with the team that drafted him in 2010, the Tampa Bay Lightning, he was shipped off to the Boston Bruins at the 2015 trade deadline. After just one full season with the Bruins, he was not tendered a qualifying offer as a restricted free agent, leaving him free to sign with any team once free agency hit.
@Capitals @nhl Can't wait to get to DC!! Very excited for this opportunity

— Brett Connolly (@bconnolly8) July 1, 2016
While several teams vied for the likes of Andrew Ladd, Kyle Okposo and Loui Eriksson, the Capitals signed the 24-year-old forward to a 1-year, $825,000 contract just hours after free agency opened. Connolly is coming off of his best season as an NHL player in 2015-16, where he tallied nine goals and 25 points in 71 games in Beantown.
Lingering Upside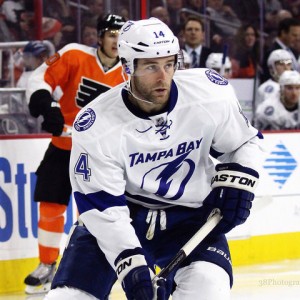 At first glance, this is a great signing for the Capitals. Though Connolly hasn't lived up to expectations given where he was drafted, it is important to remember that he is a young player with a lot of skill who hasn't necessarily been given the right opportunity. He has largely split time between the third and fourth lines of his two previous teams. With the Capitals changing their style to utilize more speed and skill moving forward, Connolly will likely have much better linemates than he has had in the past.
Despite the fact that fellow right-winger Tom Wilson was re-signed to a two-year extension on Thursday, there is likely going to be a three-way competition for a spot on the third line between Wilson, Connolly and Stanislav Galiev. In fact, you might even be able to throw Capitals prospect Jakub Vrana into that conversation. Given the relative inexperience of the latter two, and the inconsistency and mind-boggling decisions of the former, Connolly has a really good shot at seeing significant time on the third line.
Connolly was touted as a prospect with great hands and a good shot coming into the league, and unfortunately hasn't been able to stay healthy and thus has been unable to carve out anything more than a bottom six role. He is also a strong skater, so there is hope remaining that he can begin to tap into his true potential.
Fitting Into The System
The Capitals entered the offseason aiming to add speed and skill to their lineup. As with many of the smarter teams around the league, it is important to find players that are strong possession-wise as well. The Capitals have addressed those needs in both the Lars Eller trade and the Brett Connolly signing.
Simply put, you can never have enough skill. Gone are there days where an enforcer is taking up a team's 12th or 13th forward spot – at least, that is, for teams that plan on challenging for a championship. If the Capitals ice a third line of Marcus Johansson, Eller, and Connolly, that would be an extremely fast line with some good possession forwards on it. Perhaps Connolly could find his scoring touch and be the finisher on this line.
 

His HERO chart essentially agrees with that sentiment. While his production to this point matches what you would expect from a third liner, he is great at owning the puck and his team generates shots while he is on the ice. It is also worth mentioning that his team's shot suppression stats are also really good when he is on the ice.
What's The Risk?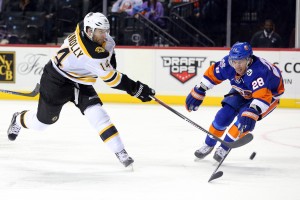 Realistically, Brett Connolly will remain a bottom six player with the Capitals. This is a similar role to what he has been in for his entire career, and he has yet to figure his game out within that role. With that said, there is a very real chance that he ends up being nothing more than an average third or fourth liner for the team this year.
However, this signing was the definition of a low risk, high reward move. At worst, the Capitals have a skilled forward capable of bottom six minutes on an extremely cheap contract for the next year. At best, Connolly finds his game on a winning team and becomes an impact player. Something interesting to note is that he will still be an RFA at the conclusion of this one year contract, so if he is successful, he could conceivably find a home in Washington on a longer-term basis.
At a cap hit of $825,000, and given the upside he still has, Connolly would basically have to start putting the puck in his own net for this to end up being a bad deal for the Capitals. There is essentially no risk with this signing, and the potential rewards are much greater. While there were certainly much bigger fish at the market, all things considered, Brett Connolly is a great signing.
Brad is a recent graduate of Salisbury University in Maryland and is pursuing a career in sports journalism.