Day one of NHL free agency is always a crazy day across the league. Teams who are eager to improve immediately hand out big dollars to players over long contracts, and in many cases, they end up regretting it. The Carolina Hurricanes didn't do that on July 1.
The Hurricanes have insisted on building their organization in a way that makes sense for them. Under general manager Ron Francis, the Canes have stayed away from big contracts and instead have added to their roster through smaller and more financially responsible deals.
This was on full display on Friday when Carolina inked two free agent forwards. Not only did both deals come on the cheap, each served very specific purposes.
Viktor Stalberg
The day started with the signing of Viktor Stalberg. The 30-year-old forward is coming off of a 20-point season with a playoff team in the New York Rangers.
Stalberg brings a lot to Carolina's lineup on a low-risk one-year, $1.5 million deal. Two of his biggest assets are his size and his speed. The 6-foot-3, 201-pound Swede can fly up and down the ice, making him a deadly option in the middle of the lineup.
He also has a winning pedigree. Stalberg has been a member of a playoff team in five of the past six seasons. He won a Stanley Cup with the Blackhawks in 2013 just one season after putting up career-highs in all major scoring categories.
Over his seven-year, 413-game NHL career, Stalberg has tallied 152 points and is a +3. He's shown in the past that he can reach the 30-40 point range, which makes him a player who is capable of moving up and down the lineup to accommodate for injuries or poor play from his teammates.
Francis has made it clear that he wanted to get both bigger and faster up front, and he was able to kill two birds with one stone with the signing of Viktor Stalberg.
Lee Stempniak
Not too long after the Stalberg signing, the Canes were at it again. This time, it was the addition of a scoring threat in Lee Stempniak.
Stempniak is coming off a very impressive season split between the New Jersey Devils and Boston Bruins. Prior to being moved, the 33-year-old had netted 16 goals and 41 total points in a Devils jersey through 63 games. His good stat line made him a commodity at the trade deadline, one which the Bruins traded for just minutes before it was too late.
Stempniak's Bruins failed to make the playoffs despite being buyers at the deadline, but the veteran forward was able to tally 10 points in 19 games with Boston.
Carolina hopes that Lee Stempniak's breakout season in 2015-16 can repeat itself this upcoming season. Barring a move that brings in another top-six forward, Stempniak will likely get top-six minutes and powerplay time in Carolina's lineup. He has the speed to keep up with the Canes' fast tempo style of play and he can beat goalies with his very accurate shot. His vision in the offensive zone was on display last year as he showed that he can be an effective playmaker.
He isn't a defensive liability, either. While standing at just 5-foot-11, 194 pounds, Stempniak hovered right around an even 50% corsi-for percentage last season. For a skilled forward, that should be a good sign as he comes onto a very defense-first team in Raleigh.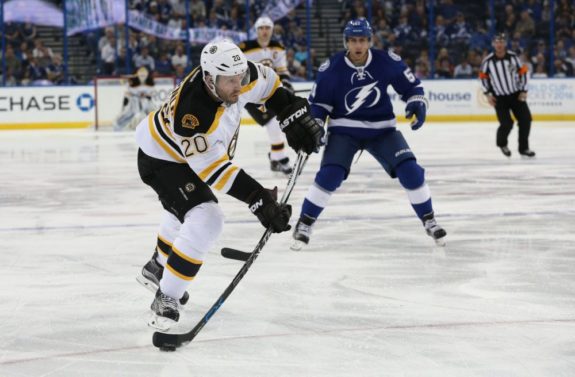 Stempniak is a highly thought of player in regards to his locker room presence and leadership. With the Hurricanes' young core, that attribute will be welcomed with open arms.
Great First Day of Free Agency
All-in-all, the Hurricanes added a pair of speedy veterans on day one of free agency. Stalberg fits in a bottom-six two-way role, and Stempniak fits in a second-line scoring role. Both players make a lot of sense on one and two-year contracts, respectively, and they come in at a combined $4 million cap hit next season.
Now, the focus of Carolina's front office will shift to their restricted free agents. Victor Rask and Ryan Murphy should both be extended in the coming days, which will only continue to add to the Hurricanes' skill.
It's an exciting time for the Carolina Hurricanes, and they didn't have to spend a lot of money to make it happen. The club continues to build in the right way, and Ron Francis continues to show why he was the perfect man for the GM job in Carolina.