The St. Louis Blues just can't seem to catch a break when it comes to playoff hockey. Regardless of who they play or who's on their roster they are either too injured, or too tired/unmotivated and under-perform leaving area fans wondering what in the heck went wrong. Year after year and decade after decade this has happened to the Blues, and after 3 straight game-6 losses in the Western Conference first round there's only one option left for the stacked (regular season) roster.
Change is a-Comin'
Some things that immediately come to mind when looking at the Blues historically are the classic hits from iconic music legends David Bowie and Tupac (yes Tupac), both titled "Changes." Looking at these songs from a Blues perspective sums up what fans have felt over the years, and where operations need to head to salvage the sea of fans at wit's end with the heartbreaking hockey club. Here are some of the lyrics from each iconic song that may be echoing through fan's heads after the 3rd straight road game-6 letdown on Sunday afternoon:
Tupac: "We gotta make a change…It's time for us as a people to start makin' some changes…You see the old way wasn't working so it's on us to do what we gotta do, to survive."

"And still I see no changes. Can't a brother get a little peace?"

Bowie: "Still don't know what I was waiting for and my time was running wild. A million dead-end streets and every time I thought I'd got it made it seemed the taste was not so sweet. So I turned myself to face me, but I've never caught a glimpse of how the others must see the faker."
Though this is a loose interpretation of the songs' true meanings and is meant to be a lighthearted way to address the sorrow felt by so many Blues fans across the area today, these lyrics do hint at exactly what a relationship is like with the team from a fan's perspective. Moving forward there will need to be true playoff proven performers at the team's leadership core, as it's current ones have been given chance after chance without any real postseason progress.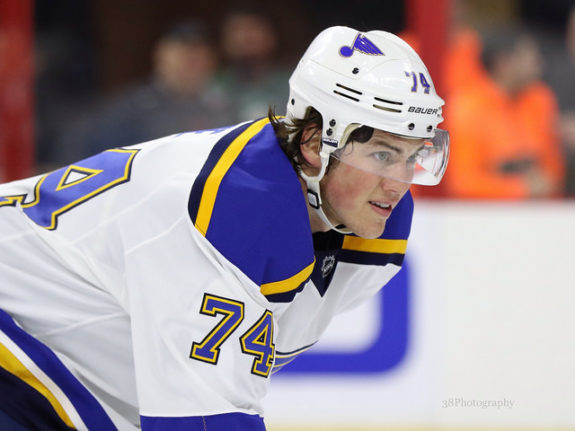 Where to Start
There are many different avenues to look at for the fall of the Blues this season (and historically), from the on-ice leadership not getting it done when truly needed, to the coach not being able to motivate the players to do so, to the front office not being able to find true clutch players that can stay consistently healthy and motivated over the team's 47 year history.
Before the true list gets underway let's note that Berglund will most likely be among the first to go regardless, so we need not mention that any further here, so now we move to other core leaders who sadly need to go. First, the team needs to find a replacement for TJ Oshie. He's electric on the ice, and since Sochi last winter he's a household name. He's so much fun to watch overall, but can't ever find his footing in the postseason, and only has 9 points in 30 career playoff games in the NHL. That just can't cut it unless he's moved to a 3rd line role. He is also a minus-12 on his postseason career (30 GP) which is a big reason why the Blues never seem to put anything together in their quest for Lord Stanley's Cup. If he is to stay in St. Louis he will need to be reassigned to a smaller role where the team doesn't rely on him to make or break a series.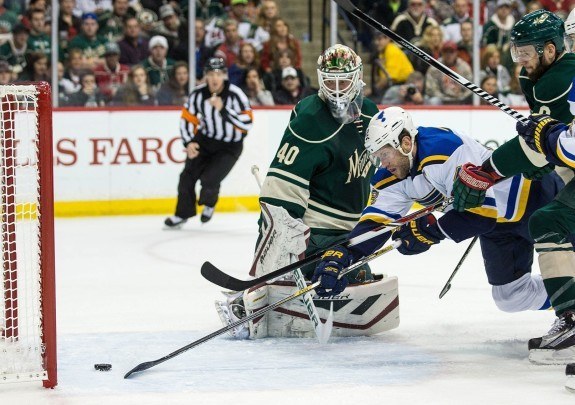 Second (and this pains me to say), the team needs a captain who can lead like Backes, but who can be more consistent in their play to lead the team deep into the playoffs. Backes is an amazing leader, especially for a (formerly) hard hitting team like St. Louis, but after so many playoff blunders under his watch it may be time for him to step down and hand over the reins to the next group of leaders. Though I personally think Backes is one of the best captains in the league, his entire line is simply too inconsistent to lead the team to a Cup, which is desperately needed in St. Louis after so many "legitimate contending" teams have failed to even make it through the West. He does have almost a .5 PPG average in the postseason (.45), but don't think he'll be able to stay on the team if his "C" is stripped which means he may fall victim to business decisions if his no-trade clause can be circumvented.
Where to Continue
After the initial personnel is addressed, there are some administration changes that could/should be made. Paramount of which would be a new head coach. Though Ken Hitchcock has helped the Blues become a regular season force, and has helped the team to an NHL best regular season record under his watch, he has seemed to lose grip of his teams over his career, and averages about a 5 year shelf life with one organization before players stop responding completely. If this year's playoffs mean anything, it could be just that. The team was healthy, deep, talented, and electric when they wanted to be, but couldn't get it together in the playoffs, even after some internal meetings seemed to right the ship late in the season. If a coaching change is made hopefully the Blues can bring in someone who has proven experience in the playoffs and with being a relate-able coach like a Dan Bylsma, or in a perfect world a Mike Babcock. The organization could even promote Kirk Muller from within, but without a proven, high-quality assistant behind him, it could be a change for the worse.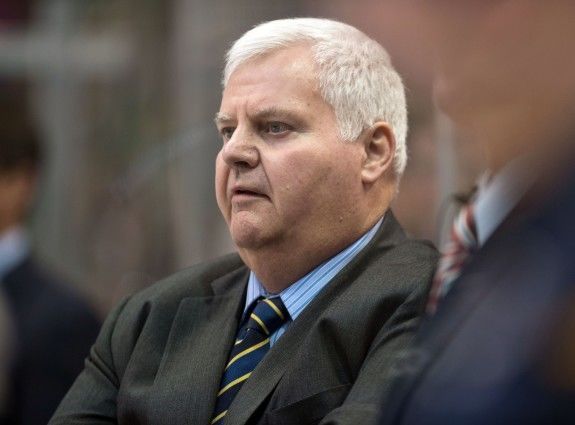 Then comes Doug Armstrong. It's been his moves that have got the Blues to this point, but without that leadership core being able to perform when it matters most, has he been able to see the truth in players to evaluate them effectively, or is the Western Conference just that close anything can happen in the blink of an eye? It is a mix of both, but what Armstrong has proven is he is willing to make the moves he can to keep the team as close to Cup contention as possible, so he probably has at least another year in him to make up for it. However, he will be under a close watch to make sure there truly is change moving forward.
Focus Shifts Back to Players
That brings us to Alexander Steen, a players player who is consistently seen as one of the best in the league among his peers. However, he didn't seem to find chemistry like he had late in the season with newer line-mates (Tarasenko, Lehtera, Schwartz) in the playoffs, and fell back into line with his perennial mates Backes and Oshie. Unfortunately everyone knows how the story ended (with a combined minus-25 in the playoffs among this line), and that leaves Steen on this list. Though he is the best playoff performer among the 'SOB' line, contributing to the score semi-consistently (.45 PPG in playoffs), he doesn't seem to aid his teammates in staying together, and keeping their feet moving to get to those high traffic areas to create chances, and most importantly, to capitalize on them. However, there is still potential and a playoff upside with Steen and he too has a no-trade clause, so he'll likely get another crack at glory in St. Louis.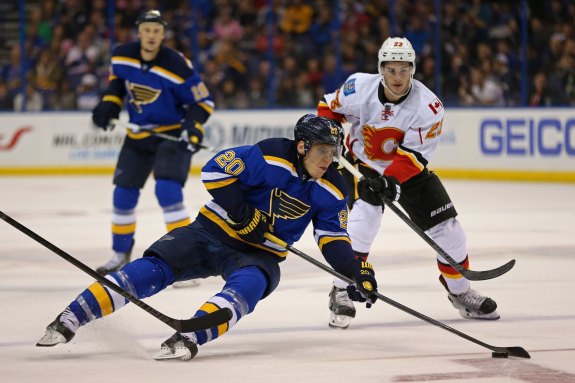 Next on the "what in the heck to do with this guy" list is an up-and-coming star who is a pivotal part of the team's future, yet who seems to have the same troubles in the playoffs as Oshie. Jaden Schwartz is a name that wasn't expected to be mentioned here, but he is currently putting up Oshie-esque numbers in the postseason. He's still young, and when it's his turn to lead he should be able to find that next gear, but if history has taught us anything it's that fans can't wait around forever for someone to rise to the occasion (see Oshie) without any proof they will. Schwartz is only averaging .39 points per game (PPG) in the playoffs (2G, 5A, 18GP) which is still well above Oshie's .30 PPG, but raises eyebrows as a future leader. He should keep getting better in the postseason though, and his playoff stats have improved year after year so fans can at least see hope to give him a couple more chances, especially since he has such a high hockey-IQ and excellent chemistry with most everyone he plays with.
Lastly and as a whole, the defense will need to be dealt with. Between 2 defensemen who didn't live up to expectations in Michalek and Gunnarsson (Armstrong's moves), to one of the most solid defenseman going soft in Bouwmeester (who also has a no-trade clause), a couple of moves will need to be made to solidify the back-end with Robert Bortuzzo and Petteri Lindbohm showing real promise. Whatever moves are made to the D-core, these two will need room to grow with the team, whose shift moving forward will be to younger talent and a tough but fast game overall.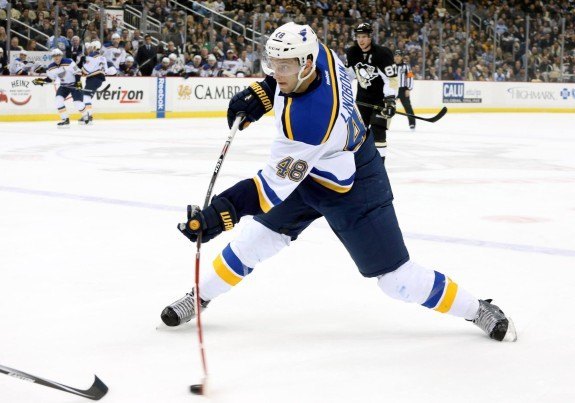 The Final Word
Though this season ended as most every other one has for the St. Louis Blues, there are still a lot of great things happening in the organization. Once the necessary changes are made to allow new up-and-comers like Robby Fabbri, Ivan Barbashev, Jordan Schmaltz, and the aforementioned Bortuzzo and Lindbohm a chance to develop in the NHL, the Blues should be legitimate Cup contenders in a couple (to a few) years' time. It's very disheartening to think that the solid and extremely deep core the Blues had this season couldn't find enough motivation to get out of their own ways (minds) and earn every inch to go deep this postseason, but it does make the way moving forward a little clearer. A changing of the guards is coming, and it should lead to the Blues playing playoff hockey one June soon.
Like what you've just read? Follow me on Twitter: Follow @pep30

Mike has covered the St. Louis Blues and Tampa Bay Lightning in depth for The Hockey Writers since 2013. He is also a contributing writer for KSDK News Channel 5, the St. Louis area NBC affiliate, and has been a credentialed media member of the Blues since 2014. Follow him on Twitter @pep30.