Normally, I write about the Vancouver Canucks and about the trials & tribulations of what this team has gone through in the past few seasons:
From coming up short against the Chicago Blackhawks (twice)
To making the Final only to blow the last two games & start another riot
To bowing out in the first round to Los Angeles and San Jose
And finally to blowing up the team last season thanks to Mike Gillis & John Tortorella, without even trying
With the new management in place headed by new President Trevor Linden, new GM Jim Benning, and new Head Coach Willie Desjardins, the Canucks don't seem to be rebuilding, but they're not beefing up their roster to win the next season either. Benning & Co. having made some good drafts and initial trades (Ryan Kesler and Jason Garrison gone), buying out David Booth, and securing a proven top goaltender in UFA Ryan Miller. Despite his shortcomings in the postseason & Olympic matters, Miller will provide stability to an inexperienced & shaky goaltending unit.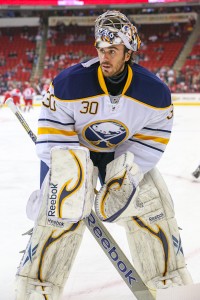 All in all it was a good last couple of weeks for the retooled regime in Vancouver. Their slogan this year is "Change is Coming." That slogan could also be relevant for their common trading partner and "farm team" down in Florida.
The Florida Free Agent Frenzy
July 1st was certainly a great day for free agent signings as far as the Florida Panthers are concerned. Check out these major signings:
Dave Bolland (won Stanley Cup with Chicago in 2010 & 2013)
Willie Mitchell (won Stanley Cup with LA in 2012 & 2014)
Shawn Thornton (won Stanley Cup with Boston in 2011)
Jussi Jokinen (played with Carolina & Pittsburgh)
Derek MacKenzie (played with Atlanta & Columbus)
Al Montoya (backstopped Winnipeg last season, will backup Luongo)
Of the six signings on July 1, the first four are of significance. Bolland who called the Sedins "sisters" has backed it up winning two Stanley Cups, and was pivotal in the Hawks' second victory scoring the Cup series winner in Game Six against the Boston Bruins.
The Canucks considered Willie Mitchell a liability due to previous injuries and he was subsequently let go. The first team to pick him up was the LA Kings. He played a part in both Cup wins, and was integral in the Game Two overtime winner by captain Dustin Brown against the New York Rangers.
The Panthers got another Stanley Cup pedigree in Shawn Thornton, well sort of.
Shootout problems? Jussi Jokinen is the shootout expert. He's participated in the shootout over 70 times in his career.
GM Dale Tallon did great on July 1. He freed up cap space (bought out former captain & Canuck Ed Jovanovski) and was able to sign these proven Cup players. Tallon also recognized that returning goalie Roberto Luongo will need proper backup for next season and grabbed Al Montoya from the Jets.
It's easy to conclude that between the Canucks and Panthers, Tallon made a big splash signing not just free agents, but players who have gone to war and won successfully. Benning signed Miller because even though he hasn't won anything (yet), Benning still feels he can help the Canucks take them far down the long playoff road. Time will only tell for these two clubs.
Of course, this is only the beginning. Stay tuned for more news from both Miami and Vancouver during the course of this summer.