The Chicago Blackhawks have announced the signing of forward Viktor Tikhonov to a one-year $1.04 million contract.
The Chicago Blackhawks have signed Viktor Tikhonov to a one-year, $1.04 million contract.

— The Hockey News (@TheHockeyNews) July 1, 2015
After being passed over on his previous two years of eligibility, Tikhonov was drafted 28th overall in the 2008 NHL Entry Draft by the Phoenix Coyotes. After signing his contract on July 1st, 2008, Tikhonov made the Coyotes opening game roster making his debut for the Coyotes on October 12th against the Columbus Blue Jackets. Tikhonov played 61 games that season, scoring eight goals along with eight assists for a total of 16 points. Following his rookie season, Phoenix sent Tikhonov to their AHL affiliate the San Antonio Rampage, where he played 18 games before he was sent on loan to the KHL Severstal Cherepovets. In 25 games for Severstal, Tikhonov scored 14 goals along with 1 assist. The Coyotoes recalled Tikhonov for the 2010-11 season, once again assigning him to San Antonio where he scored 10 goals and 23 assists in 60 games played.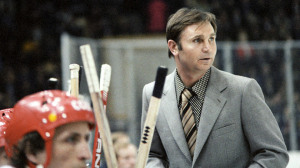 Tikhonov returned to the KHL following that season, where he stayed for the next four years playing for SKA St.Petersburgh. In 182 games for SKA, Tikhonov scored 55 goals, while also tallying 50 assists. While his role is still up in the air for the Blackhawks, Tikhonov now joins Russian country mates Artem Anisimov and Artem Panarian on the roster.  Tikhonov is also the grandson of former Soviet coach and player Viktor Vasilyevich Tikhonov, and his father Vasily Tikhonov also played for the Soviet team.
Keep up with all the free agent signings with The Hockey Writers' Deal Tracker.
RELATED: Chicago Extends Anisimov
Matthew Bowen has been covering the Chicago Blackhawks for 5+ years. He has covered the team for websites such as ChiCitySports, Bleacher Report and Blackhawksondemand.