The Colorado Avalanche are surprisingly in a bind. Once Nikita Zadorov re-signs with the Avalanche, which seems likely, the team will only have four NHL defenders under contract.
Competition for those last two spots will be fierce. Colorado doesn't have the strongest defensive squad in the league, but they do have many prospects who will be fighting to make their case for an NHL spot during the upcoming training camp.
It seems that Avalanche prospect, Chris Bigras, will finally get his chance to earn a full season with the big club, but is he ready to make that jump?
The Past
Bigras was an early second round draft pick in 2013. His hockey smarts and skating were highly touted by scouts in his draft year.
"Bigras is an ultra-safe and responsible two-way defender. He possesses a smooth and fleet-footed stride that generates a good amount of speed," said Future Consideration's Aaron Vickers in 2013. "He's a smart defender who looks after his own zone first and foremost with patience and poise."
Despite being a welcome surprise in his first training camp with the Avs, Bigras was sent back down to the Owen Sound Attack of the Ontario Hockey League. He finally got his first taste in the NHL during the 2015-16 season, where he played 31 games with the big club.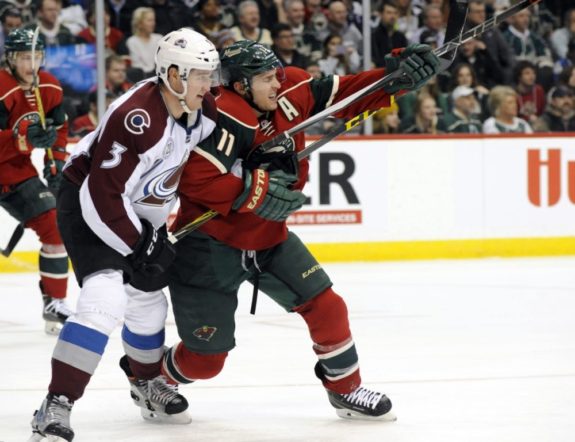 Bigras' impressive play did not earn him a permanent spot with the team as he played the following season in the American Hockey League. Current head coach, Jared Bednar, said that Bigras needed to play "big, important minutes."
While he did play a lot minutes in with the San Antonio Rampage last season, he had some issues with injuries and only played 45 games.
Defensively, Bigras can play. His positioning is sound, and he doesn't get beat wide often. If Bigras isn't exposed with too much ice time, he can be a great addition to Colorado's bottom pair.
There are some concerns to his offensive ability. Since turning pro, Bigras has struggled to score points at a consistent rate. If he wants to secure a spot on this years team out of training camp, Bigras needs to prove that he can be an offensive force as well. He also needs to work on his outlet pass.
The Competition
Of course Bigras isn't guaranteed a spot in the NHL next year — other defenders will be competing as well. Among those will be: Anton Lindholm, a fifth round draft pick from 2014, who played 12 games with Colorado last year; former 2011 first round pick, Duncan Siemens; and Andrei Mironov, the Russian defender who was signed earlier this summer.
Mironov has played for Dynamo Moscow in the Kontinental Hockey League for the last five seasons. Although he hasn't played on North American ice, he's expected to make the roster on opening night. He's a hard hitting defender in the same vein as Zadorov, but lacks offensive talent.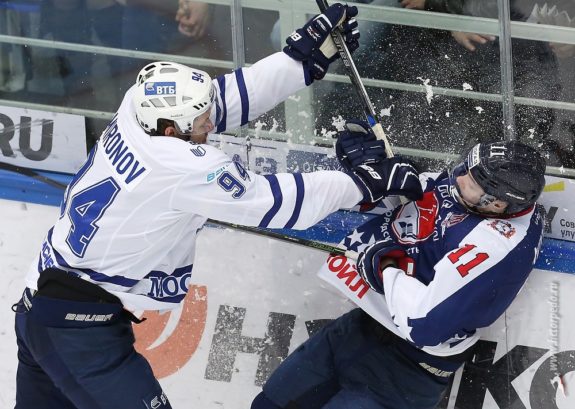 Lindholm played well in a limited role when he was called up for the Avalanche last season. It's also worth mentioning that he was called up over Bigras last season. It remains to be seen if Lindholm can transform that trial period in the NHL into a full time roster spot, but it's safe to say that he will definitely be competing for the last two roster spots on Colorado's defensive squad.
The last player who will be working for a spot is Duncan Siemens. He has struggled with injuries throughout his career, but has gotten consistent playing time with the Rampage over the last two seasons. He was called up to the Avalanche and played three games near the end of last season.
With two other defenders being called up over Bigras last season, there has been speculation that he is not a part of Joe Sakic's future for the team, though nothing has been confirmed. With training camp starting in just a month, it's clear that Bigras has his work cut out for him if wants to secure his spot with the Avalanche this season.