It is often said that success in life has isn't about avoiding getting knocked down, it is about getting back up.
A few days back, I wrote a piece about the Edmonton Oilers and the adversity they face with Connor McDavid's injury. The theme was simple: his absence presents an opportunity for the Oilers to overcome adversity. Something a young team with new leadership can turn into a positive. A silver lining.
Overcoming adversity was a theme of former Sharks head coach, now Oilers head coach Todd McLellan. The Sharks, like the Oilers, face adversity early in this season. So far, the Sharks response has not been pretty.
What Adversity Looks Like
The Sharks started the season riding high, winning their first four games and holding the opposition to just two goals in those games. Since then, it has been a nightmarish stretch. The team has gone 3-8, a record that corresponds with a surge in injuries. The goaltending, brilliant to start the season, has been mediocre since. The offense has been modest and the power play has simply disappeared into the ether, scoring in only one game out of the last dozen.
The injuries that the Sharks faced were daunting. They lost a valuable forward in Logan Couture. Defenseman Paul Martin missed three games. Useful lower line players also have been absent for significant portions of the season: Ben Smith, Raffi Torres and Melker Karlsson. Their absence has resulted in issues with the team's lower lines.
It is worth noting that other teams have lost valuable players and not fallen apart. Carey Price went down in Montreal, the Canadiens kept rolling. Detroit has managed to stay very competitive without Pavel Datsyuk. Chicago has stayed competitive without Duncan Keith. In St. Louis, Paul Stastny and Kevin Shattenkirk have each missed ten games, yet the Blues sport a sparkling 11-3-1 record. These teams have faced adversity this season and managed to keep the ship afloat.
This Sharks team has their first challenge with adversity and so far, they have failed the test. Instead of playing competitive hockey, the Sharks have floundered.
Down, Not Out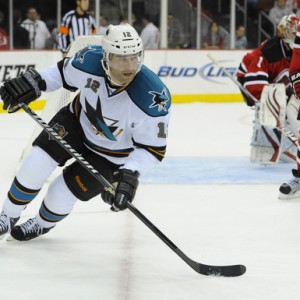 In recent days, rumors of trading Patrick Marleau have emerged. Marleau has played his entire career in teal and owns numerous franchise records. He sits with 997 points, a major milestone is around the corner. These sorts of rumors do not happen on a team that is winning. Attendance is down and the Sharks have a 3-5 home record. The potential for a redux of the highly disappointing 2014-15 season is in the air.
All is not lost for this team. It has faced adversity and so far, adversity seems to have taken a strong hold. But the Sharks have plenty going in their favor. They play in a weaker division and the overall talent is considerable. Perhaps a Craigslist ad can help find the missing power play. It will return. The players on the top unit have combined for well over 1,200 career goals, even in Couture's absence. They know how to score.
Returning players should allow a better balance of ice time, meaning fresher and faster play. And of course, it is early in the season. A lot can and will change between now and the playoffs. But whatever the Sharks do, it needs to be about this year. The Sharks have four players 34-years-old or over that comprise nearly 1/3 of the salary cap. This is designed to be a 'now' team. That dictate comes from owner Hasso Plattner and that urgency is reflected in the offseason moves made by general manager Doug Wilson. This team has to make the postseason.
Finding A Way Forward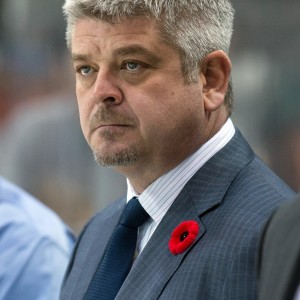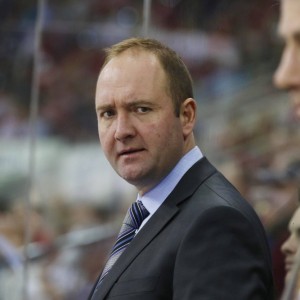 This slump shows a problem with this team. It is fragile in ways other contenders are not. That is something the players and coaches will need to work through. To borrow from Todd McLellan last year, "the cavalry is not coming", his way of saying the problems need to be solved within the room, not with outside help. Trading Patrick Marleau is not how a team overcomes adversity. Whatever the Sharks get in return for Marleau, should he be traded, it is not likely to be a better player. It will not be the cavalry.
Losses and rumors about a marquee player are not how a team overcomes adversity. Finding ways to win, that is what overcomes adversity. It is a mindset first and foremost. New Sharks head coach Peter DeBoer will need to find ways to bring this out in his players. This team has fallen down and it needs to get back up. That is how life works. Hockey too.
ZEKE is a native of the DC area where he witnessed the birth of the Capitals franchise. After graduating from Cornell University, which had seen hockey glory before he arrived, he moved west to San Jose. There he witnessed the birth of the Sharks franchise. His wait to witness a Championship from any of these teams finally ended in 2018.