With the NHL draft and the start of free agency just weeks away, the Colorado Avalanche have a few questions that they need to answer about some of their players. While there is a lot of talent on this roster, there is also a lot of dead weight that needs to be trimmed.
Luckily for the Avalanche, and for all teams in the league, there is a quick and easy way to get rid of some of that dead weight. After the lockout was finally resolved and it was determined that the salary cap was going to move down to $64.3 million, the NHL is allowing every team a "compliance buyout" that will not count against the team's salary cap moving forward. While the Avalanche are in a pretty good position as far as the salary cap is concerned, there are a few contracts that they would be very smart to get off of their roster.
David Jones
After managing to stay healthy for a couple of seasons, David Jones managed to put together back to back 20 goal seasons and even finished the 2010-2011 season tied for the team lead in goals with 27. This earned Jones a new four-year contract with $16 million. In the 2013 season, Jones was invisible. Worse than invisible, he was imaginary but still managed to take up a space on the Avalanche bench for half the season before finally becoming a regular healthy scratch.
This season, more than any other, revealed Jones' biggest weakness as a player, his streakiness. It's a mixed bag because not only will he absolutely tear things up for stretches of time, for just as much of the time he will completely disappear. This simply isn't the type of player that you pay $4 million a season to.
Buying out David Jones would make sense for a couple of difference reasons. First, that way you make room on your roster for a bigger free agent name, or possibly to give another current player an extension, that will give you much more consistency than Jones does. Second, while you're still going to be paying him for a few years, it doesn't count against the team's cap. And third, his trade value is so low right now the best one could expect back for David Jones is either a fifth-round draft pick or a bag of pucks.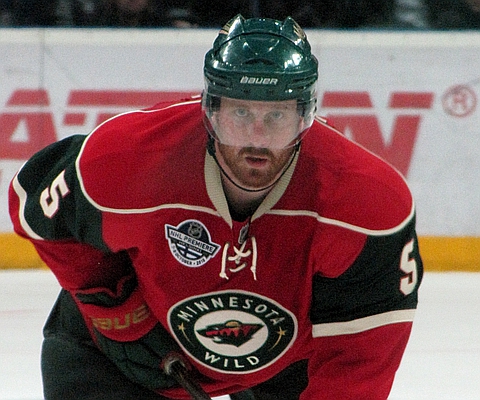 Greg Zanon
It's hard to make my feelings on Greg Zanon more clear than I did when I graded the Avalanche defense after the end of the season. Simply put, Zanon was the worst defenseman on the team, yet somehow managed to average nearly 20 minutes of ice-time per game while not being in the lineup only four times all season.
When it comes to Zanon, about the only thing that you can speak about in a positive fashion is his beard. Yes, he can block shots, but that isn't worth keeping him around when the rest of his game is so negative. He has no physical game to speak of, his passing resulted in more pointless icings than anything, he can't skate and "presence" in the offensive zone is pretty similar to that of David Jones this year.
Buying out Zanon would be addition by subtraction. Get Zanon out and put somebody else in the lineup who actually has the potential to make a difference. Plus, his contract has just one more year left on it and would make the buyout relatively painless.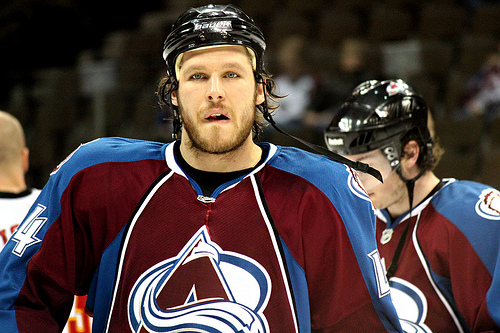 Ryan Wilson
This is a tough one for me because I am a huge fan of Ryan Wilson. He's a very solid passer, a good skater and is one of the few members of the Avalanche defense that can really lower the boom on a guy. Still, at the end of the day, there is one distinct thing to not like about Ryan Wilson's game. He can never stay healthy.
Wilson has now been with the Avalanche for four seasons, and he has been unable to crack 70 games in any of them. In only two of them has he been able to play more than 60 games. The worst part about it is that his injuries always come a few games after he's gotten his confidence back and is once again playing at his best. As soon as that happens, like clockwork, something happens to re-aggravate a previous injury or something else comes along to derail his season.
It's sad to say for a guy that I love having on the team, but it could make good sense to let Wilson walk this year.
All three of these players have one thing in common, they lack consistency. Whether it's the consistency to score, play any type of decent hockey or just stay healthy; when you're as inconsistent as these players have been, you make yourself expendable. For David Jones, Greg Zanon and Ryan Wilson, this offseason can't be a comfortable one to sit through.
I'm a Denver native who has been a fan of the Avalanche since they came to town and a fan of the game before that. I started writing my own blog a couple years ago before moving to Bleacher Report and becoming a Featured Columnist there. You can also find me the Burgundy Brigade Podcast