While the majority of the attention around the Colorado Avalanche pertains to their Central Division standing, Ryan O'Reilly is chasing history, quietly putting together a career year. Through 68 games, O'Reilly has already surpassed his career best in goals (26) and points (57). But it's not O'Reilly's all-time high production that is garnering attention; it's his penalty minutes, or lack thereof, that should give the 23-year-old the moniker of Colorado's gentleman.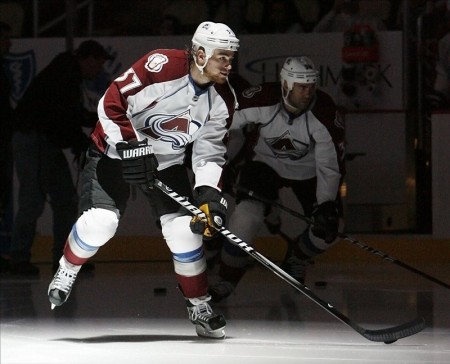 Chasing History With Absence
Ryan O'Reilly's absence from the penalty box extends beyond this season. O'Reilly hasn't been whistled for an infraction now in 71 straight games, dating back to last season. That's not to say that this season has been an aberration in that regard. In 29 games of last season's lockout-shortened season, Colorado's gentleman spent a mere four minutes in the sin bin.
"Growing up, my parents always told me, you can never score from the penalty box. You can never help the team win from the box," explained O'Reilly.
Ryan O'Reilly has 0 PIM this season. Last player to play 70+ games in a season without a penalty: Butch Goring (1980-81).

— Ian Mendes (@ian_mendes) March 16, 2014
Why can't I play in the NHL? I've got as many penalty minutes this season and Ryan O'Reilly and as many goals as James Wright. #NHLJets

— randy turner (@randyturner15) March 20, 2014
If scoring is his objective, consider O'Reilly a success. In fact, the following shows exactly what type of rare company O'Reilly now finds himself in.
"Ryan O'Reilly scored his 26th goal of the season for the Colorado Avalanche on Wednesday night as he continues to add to his career-high. Perhaps even more impressive is the fact that added to his consecutive games without a penalty streak to 71, a streak that goes all the way back to the end of last season. In 68 games this season he has not been called for a single penalty while playing more than 20 minutes a night. Other than O'Reilly, there have been just 14 players in league history that played more than 60 games in a season and did not record a single penalty. The only player on that list with more points than O'Reilly's 57 is former New York Islander Butch Goring. He had 60 points and zero penalty minutes during the 1980-81 season." — SB Nation
Chasing History & The Lady Byng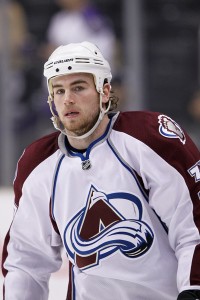 When it comes to NHL awards, the Lady Byng Trophy may not harvest as much attention or prestige as others, but the list of past winners suggests it deserves a more honorable reputation. The award that goes to the player that exemplifies the best sportsmanship and gentlemanly conduct has gone to names such as Wayne Gretzky, Joe Sakic, and Pavel Datsyuk. And despite Datsyuk claiming the award four times, it's Gretzky who has the most with five.
While last year's winner, Martin St. Louis, accumulated more penalty minutes than O'Reilly last season, the former Lightning captain played in a significant amount of games more than O'Reilly. St. Louis' 60 points through 48 games helped catapult him to the award, as well as his 14 penalty minutes.
This year, a team-leading 57 points and 17 power play points has O'Reilly chasing history, as well as the Lady Byng. Joe Sakic, a former Avalanche and Lady Bing Trophy winner himself, knows exactly the magnitude of what O'Reilly has done to this point.
"No incidental tripping? That's remarkable," declared Sakic.
And a compliment such as that coming from a Colorado legend such as Sakic is something O'Reilly holds in high regard.
"You look at Sakic and the other names who won that award, and those are great hockey players," O'Reilly proclaimed. "It's being able to be an effective player within the confines of the game."
The only other player close to O'Reilly in time away from the sin bin with at least 60 games played is Chicago's Ben Smith, who's logged only two minutes. While two minutes is only a minor penalty, the separation can be seen in minutes played. Smith is currently averaging 12:17 of time on ice to O'Reilly's 19:41.
O'Reilly's stiffest competition to claiming the Lady Byng as he continues chasing history comes from Washington's Marcus Johansson. In 69 games, Johansson has taken a seat in the penalty box for only four minutes, while giving the Caps 40 points and an average time on ice of 17:32. Still, O'Reilly not only has 17 more points than Johansson, but his minus-one rating to Johansson's minus-16 rating is an added bonus to O'Reilly's flawless penalty mark.
Chasing History With Discipline
Colorado's gentleman doesn't view himself as the quintessential tough guy. It's his fundamentals and a calm head that gives his team the best chance to win, and O'Reilly is not aloof to that.
"I like that. I definitely don't ever like going to the box. I think you can be effective in playing the game and still not going to the box," O'Reilly explained. "I'm not very tough. But I'm happy I don't have a penalty. I think if I can still get my takeaways and still be good defensively and not take any penalties, I think that's just going to help the team even more."
Ryan O'Reilly leads Avs forwards in ice time yet hasn't taken a penalty in 27 games. Pretty good discipline

— Jeff Paterson (@patersonjeff) December 9, 2013
O'Reilly not only leads his team in takeaways, he currently has three more than Chicago's Marian Hossa for the league lead. With his game in full swing, what gives? Where exactly did this player come from and what does he credit?
"Ryan did some nice things during his first two seasons with the Avs, including making the roster as an 18-year-old in 2009 along with highly-touted forward Matt Duchene, who'd been chosen third overall. Drafted 33rd by Colorado in the second round that year, O'Reilly's play nonetheless seemed nondescript on many nights. But last summer, with his life coach father, Brian, imparting the wisdom he has bestowed upon such clients as Olympic athletes and the CEOs of Fortune 500 companies, O'Reilly started to learn the art of better breathing. It sounds kooky, but being able to calm himself and focus during "shallow-breath" moments such the ones that occur late in a tie game with crucial points at stake has helped him master and even excel in those situations." — Sports Illustrated
Chasing History and a New Contract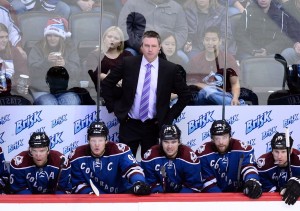 If the $10 million offer sheet O'Reilly signed with the Calgary Flames last season is any indication, Colorado's gentleman is due for a bump in pay. Set to become a restricted free agent at the closure of the season, O'Reilly will certainly cash in on a pay day that exceeds his current $6.5 million in earnings.
"This was a goal of ours from the outset, to get Ryan signed," said Colorado GM Greg Sherman. "That goal has never changed. Sometimes the process takes a little longer than you would expect or want, but he's staying with the Colorado Avalanche.
"Given the timeframe we moved on this, it's clear what our (objective) was," explained Sherman. "We moved very quickly and efficiently to make a decision to match the offer."
With his future past this season unclear, O'Reilly has already made it clear that he would prefer to stay with the Avs.
"I like it here. I want to play here. I want to stay here," admitted O'Reilly. "But it's just stuff you can't control right now. It's easier when you don't have to worry about that stuff and just play the game, but I don't control it. I just stay out of the business side 'til the season is over."
While O'Reilly's agent continues to not show he and his client's hand, Colorado executive Joe Sakic all but guaranteed O'Reilly's place on the roster come next year.
"Ryan is with us and he's going to be with us," Sakic boldly announced. "He's a great hockey player. We've agreed to work on a contract in the summer, both sides."
In the meantime, Ryan O'Reilly will continue chasing history. In so doing, his ultimate goal will be to help the surging Avs lock up a playoff berth, as well as home ice advantage, even if it means blemishing his flawless penalty-less streak.
"I'm not saying penalties are bad. If someone buries (star center Matt) Duchene from behind, I got to jump in and fight the guy. It's something you have to do," said O'Reilly. "There are some good penalties. If a guy is on a breakaway and has a good chance, and you hook him, that's a good penalty. So I'm not going to play the game not wanting to take a penalty. I still have to be aggressive and keep my edge."