When thinking about the offseason, the two main things that come to mind are the NHL Entry Draft and free agency. Both are about bringing new faces to the organization and the future of the team. So it's easy to push the NHL's re-signing period to the back of our minds. That excitement that the draft and free agency have just doesn't seem to apply to re-signing players as there isn't anything new about it.
Ultimately, it's about bringing players back. For some teams, this period is even more important than free agency. For a team like the Edmonton Oilers, it's the most important part of the offseason with Leon Draisaitl needing a new contract which could direct the course of the franchise.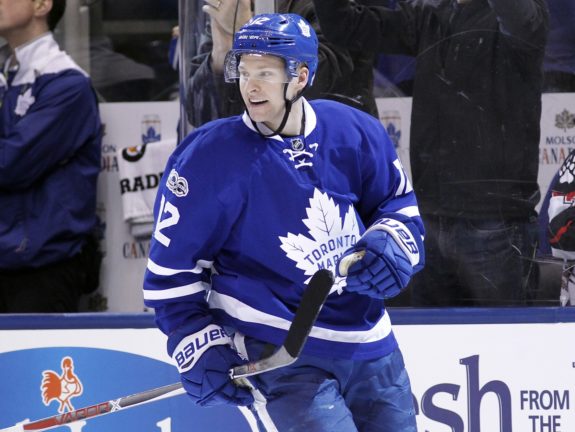 Luckily for the Toronto Maple Leafs, that headache of signing a young superstar to his first contract won't be an issue until next season with William Nylander. So the Leafs are in a great place with Connor Brown being the top player in need of a new contract. Brown finished with 36 points in 82 games with the Leafs but was almost forgotten about with the likes of Auston Matthews and Nylander playing in their rookie seasons as well.
So what can we expect Brown to make in his first contract?
Comparables to Connor Brown
When looking at Brown's season and predicting what he will make there are a couple of factors. The first is that this will be his first contract outside of the entry-level contract. The second is Brown's age. As a 23-year-old rookie, it doesn't make sense to compare him to other rookies' point totals as they are often younger and don't need to be re-signed for another few years. And the third factor is his position as a winger since contract amounts are vastly different between centers and wingers.
So which players would Brown be comparable to based on age and points in the season before signing their contract?
Tobias Rieder
Tobias Rieder is the best comparison to Brown. Rieder was 23 years old when he signed his new contract at the beginning of this season for $2.225 million annually for two years. In the season before his contract was up, Rieder finished with 37 points in 82 games in the 2015-16 season. So in terms of both age and point production, it's the closest thing to Brown.
Nino Niederreiter
Nino Niederreiter is another close comparison to Brown, except that Niederreiter signed this contract back in September 2014 when he was 22 years old. In the 2013-14 season, Niederreiter had 36 points in 81 games heading into signing his current contract of $2.666 million annually for three years.
Predicting Connor Brown's Contract
Based on comparisons, Brown should make around $2.5 million annually for two to three years.
The problem with this is that Mitch Marner and Matthews will need to be re-signed in two years and it would be at the same time that Brown's contract would expire. On the assumption that Brown continues to improve, he would likely expect a bigger payday than what the Leafs would be able to afford at that time.
The Leafs can't afford to put themselves in a corner with the salary cap with Mathews, Marner, and Nylander likely to take up a large chunk of the team's salary.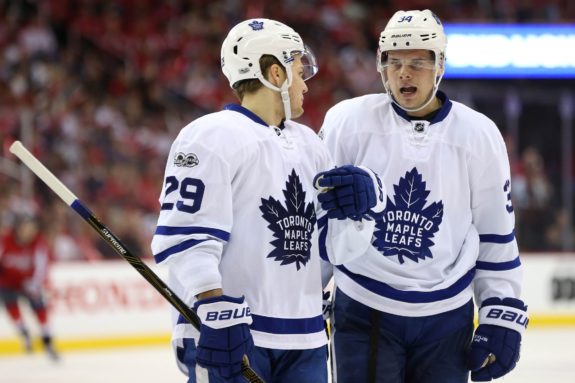 Although it may cost more in annual salary, the best thing for the Leafs to do is sign Brown to a longer contract of four or five years. The Leafs have shown that they intend to keep a core group of players around for the next five years with Nazem Kadri, Morgan Rielly, Frederik Andersen and Nikita Zaitsev all signing contracts to that length or longer.
The other factor is buying some of Brown's unrestricted free agent (UFA) years. Brown is a restricted free agent (RFA) until he turns 26 years old in 2020. At that point, he will become a UFA and will be able to sign wherever he likes with a pay increase to go with it. So if the Leafs could sign Brown to a four or five-year contract of around $3 million annually, it would give them salary cap flexibility for when their big three are ready to sign.
Connor Brown to Anaheim Rumors
This summer the Leafs need to decide whether Brown is part of the core group going forward or if he's expendable.
In his 30 Thoughts column, Sportsnet's Elliotte Friedman brought up the idea of Brown being a possible target for the Anaheim Ducks.
The speculation is wild in Toronto, especially since Lamoriello and Mike Babcock went to Nashville to see these teams in-person. I cannot imagine the Maple Leafs wanting to trade Connor Brown. He has turned into a terrific player. But you know who else loves him? Dave Nonis. Nonis swore Brown would make it, and he was right. Where does Nonis work now?
Speculation is going to run wild until a trade comes out of Mike Babcock and Lou Lamoriello's appearance at the Anaheim and Nashville Predators series. With Dave Nonis having ties with the Leafs and now working in Anaheim's organization, it does raise yet another possibility for the Leafs to acquire a defenseman.
Ultimately, both the trade speculation and contract prediction comes down to where Brown fits into the organization. Is he a plug that's easily replaceable or an essential part of the team's core?