Heading into the 2013 NHL season, expectations were low in the minds of many fans of the Toronto Maple Leafs. While the Blue and White looked decent on paper, there were still a number of concerns facing the Maple Leafs, including the lack of a true number one centre, a paltry defense and a pair of otherwise unknown goaltenders manning the pipes.
The Maple Leafs finished the 2011-12 season in 26th place, twelve points out of a playoff spot. Defensively, the team was a disaster, finishing 29th in goals against (3.16) and 28th on the penalty kill at a success rate of 77.3 percent.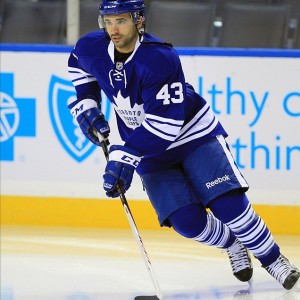 .On the bright side, the Leafs established themselves as one of the leagues best teams offensively, finishing the 2011-12 season ranked tenth in goals scored (2.77 per game) and on the power play where they earned a success rate of 18.4 percent.