On Monday, the Dallas Stars called up AHL defenseman Esa Lindell for the ailing Jordie Benn, who was placed on injured reserve with a lower body injury.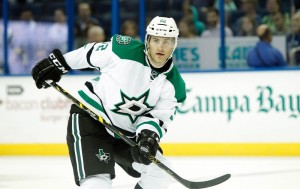 In 42 games with the Stars' AHL affiliate, Lindell racked up seven goals and 18 assists and was a plus-9. He was looked upon favorably coming out of training camp, and many guessed that he would see NHL time at some point in 2015-16, even if for just a short stay.
On the surface, it's a great move from a savvy general manager. Jim Nill has seen the same things the rest of us have during the Stars' recent slump; they're sluggish, they've gotten away from the basic tenets of Ruff's system, and they could use a serious shot in the arm.
When Radek Faksa was called up for a four-game stint earlier this month (which could end up being the length of Lindell's stay), he brought to the lineup an energy and passion that was desperately needed. Lindell could have a similar effect and has the ability to help a team that showed signs of returning to form in their last contest.
Broader Impact
Underneath the obvious implications for the next handful of games, the move is interesting for a number of reasons. It leaves the Stars with eight defensemen on their roster (counting Jamie Oleksiak, who's currently on a conditioning assignment with Texas), and opens the door for many an inference about the organization's view of Oleksiak and Patrik Nemeth, who Nill and company hoped would develop into NHL regulars for Dallas.
The implication of the overloaded roster is clear; Lindell wouldn't have been called up if he were not going to play, and soon. Nill isn't typically in the business of letting prospects sit in the press box for extended periods of time (he's given both Nemeth and Oleksiak conditioning stints this season during periods of disuse), and he shouldn't be primed to start with Lindell. It's almost a certainty that Lindell will slot in within his first pair of games, if not Tuesday night in Los Angeles.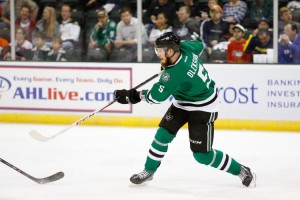 However, it's the second reason that should have Stars fans considering the wider impact of Lindell's promotion. Whether he earns an extended stay or not, the simple fact that he's on Dallas' roster while Oleksiak and Nemeth are both healthy speaks volumes about how far the pair has fallen since being widely regarded as the next big thing. The two have played in just 21 games combined and have produced three assists and a minus-8 between the two of them. For a year in which they were supposed to make big strides in their development and show that they were capable of sliding into the lineup on an everyday basis, if either Alex Goligoski or Jason Demers isn't retained beyond this season, neither has shown much of anything.
Josh Lile at Defending Big D wrote about the impact this move could have on the pair, as well. The consensus seems clear; if Nemeth and Oleksiak don't make marked improvements, their time in Dallas, at least as potential everyday NHL players, may be winding toward a premature end.
Could Lindell Play Well Enough to Make a Trade Look Appealing?
Coupled with that assumption is the leap in thinking toward the possibility of a trade involving either Oleksiak or Nemeth. Many have called for the Stars to make a move to shake up their roster, and it seems as if the pair is growing more expendable by the day. It isn't that they don't have potential at the NHL level; each could still grow into a very capable NHL player. There are plenty of examples of young players that came into their own after they departed from their original landing points, and both players have an array of tools that could still adapt themselves to an NHL-ready skillset.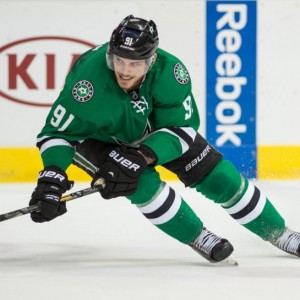 With that said, a departure from Dallas for either one of them could benefit both sides. The Stars could use a consistent depth scorer, as it's become clear that when Tyler Seguin and Jamie Benn aren't producing at an all-world level, things aren't quite as automatic on the offensive side of the puck. Aside from Benn and Seguin, only Patrick Sharp, Jason Spezza and Mattias Janmark have hit double digits in goals, and Valeri Nichushkin, Vern Fiddler, Colton Sceviour and Ales Hemsky have just 21 goals among them.
To get value, you have to let go of value. That could be the problem with attempting to shop a player like Travis Moen or Patrick Eaves before the push for rentals at the deadline, if the Stars are interested in that route; a 30-plus bottom-six forward with an expiring deal isn't exactly as desirable as a young, physical defenseman that still could carry untapped potential. Nill isn't afraid to make any move that could benefit his club, and parting with either Nemeth or Oleksiak could become one of his next strokes of brilliance if the price is right.