The Arizona Coyotes are off to a solid start, and they've done it as a team. From coaching, to steady goalscoring, to big-time defense, the club has displayed it all in their first two games. Now, as they head out on a road trip, the challenge will be to keep it up. 
Coyotes coach Rick Tocchet won a Stanley Cup and made multiple All-Star games as a player. He added two more championships as an assistant coach. Tocchet expects the best. So far, he's getting his club's best effort this season. The Coyotes have made a commitment to improving, and their hard work is paying off.
"I've liked our possession time," Tocchet said during the Coyotes postgame Zoom call following a 5-3 win over the San Jose Sharks. "That's something we really stressed going into camp. We weren't a good possession team last year. So, a lot better there."
Like a band of coyotes, Tocchet's team is on the right track, literally.
"I've liked our tracking," Tocchet said. "I'm seeing the effort of (Clayton) Keller. He's stripping pucks. Tyler Pitlick has really added a lot. We need to manage the game and clean up some areas, but overall I like the effort."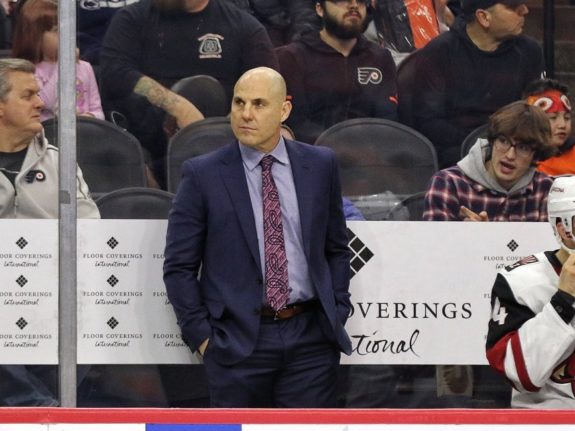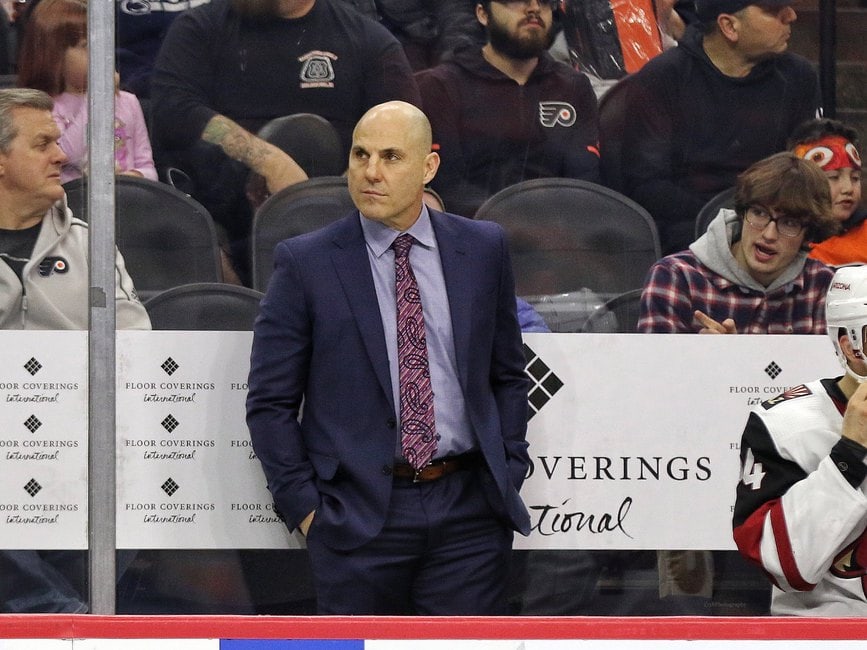 That effort has resulted in a 1-0-1 start for Arizona. The team made a frantic comeback on opening night before falling in a shootout to the Sharks. Two days later, the Coyotes handled San Jose 5-3. With points at a premium in a shortened season, three points in two games definitely qualifies as a good start. 
Band of Brothers
The recipe for early success has been heaping amounts of teamwork. The Coyotes have played well from top to bottom. The plans from the bench have been solid and perhaps more importantly, they've been implemented. Arizona has made a conscious choice to control the puck. So far, so good.
"When you win draws on the offensive end, the possession time goes up and puts stress on the other team," said Tocchet. "You want to put the other team in those decision making situations."
Putting the other team in tough spots has led to interior goals from Phil Kessel and Barrett Hayton. That's a promising sign.
"It's only two games, but we're getting our chances in there," Tocchet said. "It's hard to do it, but we have to do it if we want to be successful."
Kessel is off to a particularly potent start (from 'San Jose Sharks can't keep up with Phil Kessel, Arizona Coyotes,' Mercury News, 01/16/2021). To begin the season, the winger has scored three goals in two contests, and he's already just 11 goals shy of his total goal production from last season.
When the Coyotes traded for Kessel, the organization hoped he would be the consistent star they've been looking for. But last season, Kessel tallied only 14 goals and 38 total points. Compare that to his last year as a Pittsburgh Penguin when Kessel found the net 34 times and added 58 assists, and you can understand the concern in the desert.
Entering this season, the Coyotes held out hope that Kessel would return to his old scoring ways. After all, the 'Yotes are a much better team if Kessel plays at a high level. After two games, there's plenty to howl about. 
Kessel's tenacity for the puck and his high octane offense has given Coyotes fans a glimpse of why he was known for years in the Steel City as 'The Thrill'.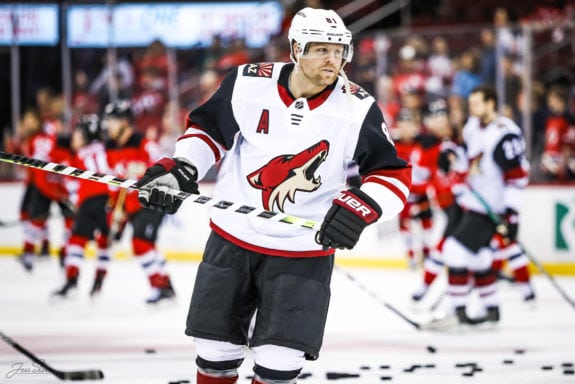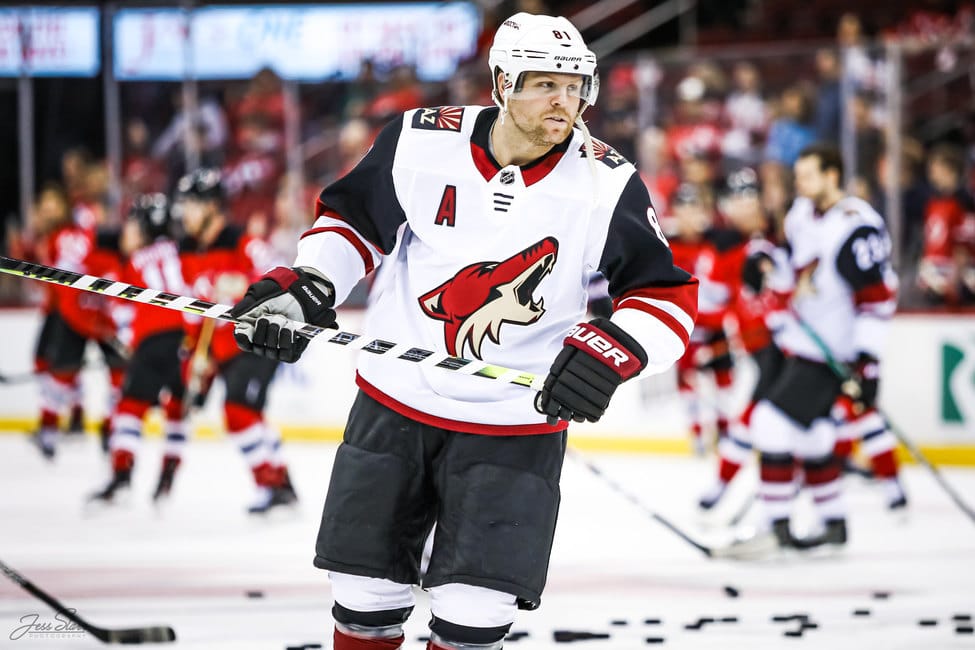 "Getting that goal on the 6-on-5 is a big mental thing," Tocchet said. "Getting a goal early in the season, the first game, and I like even on the power play, he stuck with it. He kept with it. He went through the middle there, but he stuck with the puck. He put it on the net and it went in. Then getting that deflection goal, being in the interior. It's good. Phil's just got to stay with it."
Arizona's coach feels Kessel's early success is providing a huge boost.
"I don't care who you are, especially the top goal scorers and point guys, when those type of guys get goals early, they start to feel it and they get hot," Tocchet said. 
Phil the Net
According to Tocchet, he's seen Kessel get hot for weeks at a time. That could be very bad news for the rest of the West. It may very well come down to work ethic and desire.
"Phil's a competitive guy," said Tocchet. "He's told the press and everybody, he's told me, last year was a horrible year. He had to change a few things and he's got to stick with it. Phil is an athlete. He's a good golfer, he can throw a football, he can play basketball. He's a good athlete. When Phil concentrates and does the right things, he's a good hockey player. The guys love him. Hopefully, he can continue to score goals for us. He's a competitive guy and he wants to do well."
Along with solid offensive output, Arizona's defense has shined so far. Production from Jakob Chychrun and team captain Oliver Ekman-Larsson has gone a long way through the first two games. 
Defending the Desert
"To score in the league you have to have five people participating," Tocchet said. "We've talked to the D. You have to be calculated and smart, but you have to be involved. We have to keep the puck alive. We have to block shots. Move your feet and be deceptive. I saw that a little more the last two games."
As for Coyotes netminding? Not bad either. Both Darcy Kuemper and Antti Raanta played well in their respective starts. 
"Antti is a good goalie when he's healthy," Tocchet said. "We are going to need those to guys. With a weird, condensed schedule, we have to put fresh goalies in good situations."
Team unity is also at an all-time high. After Ekman-Larsson took an Evander Kane stick to the back of the neck on Saturday, the captain's teammates responded. After the brutal hit against the boards, Coyotes swarmed to OEL's defense, mixing it up with several San Jose players. 
"I loved seeing that, actually," Tocchet said. 
Ekman-Larsson suffered a lower-body injury from the check. He will not be making the Coyotes trip to Las Vegas. On Sunday, Arizona placed Ekman-Larsson on injured reserve, and he will miss a minimum of three games. Undoubtedly, his teammates will have their captain in mind when they face the Vegas Golden Knights on Martin Luther King Day.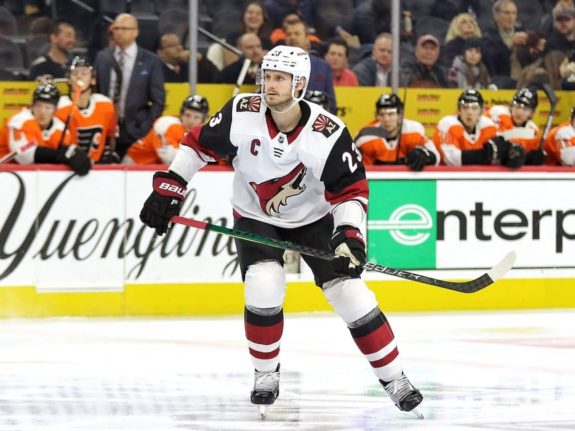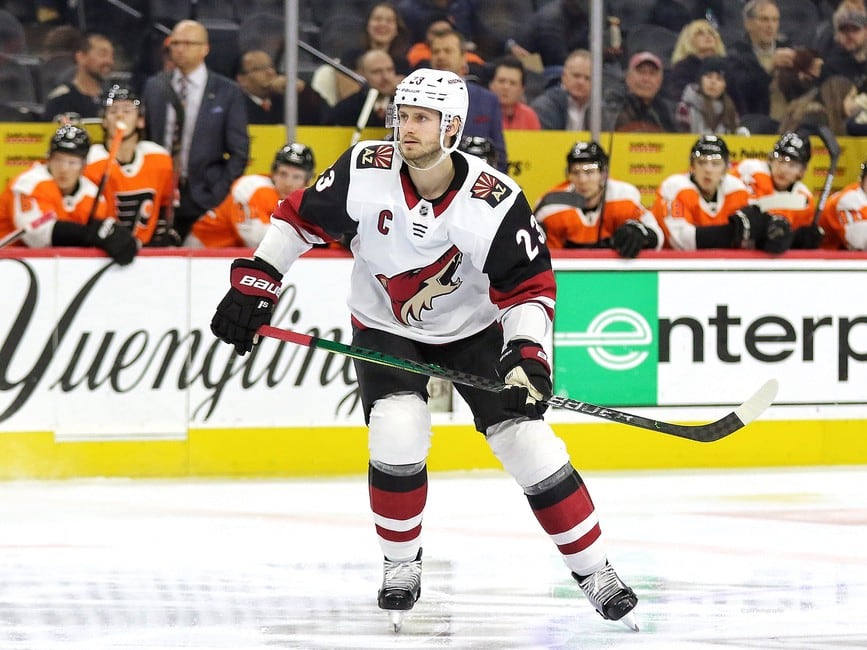 We're only two games into the 2020-21 season, but so far the Coyotes have shown they can compete and then some. Despite bad preseason reviews from many prognosticators, Arizona believes they can be one of the playoff teams from the West. Thus far, the club has shown offense, defense, special teams, coaching, and those all-important intangibles. Now, they just have to, as Tocchet would say, 'stick with it' for the next four months. 
---
---