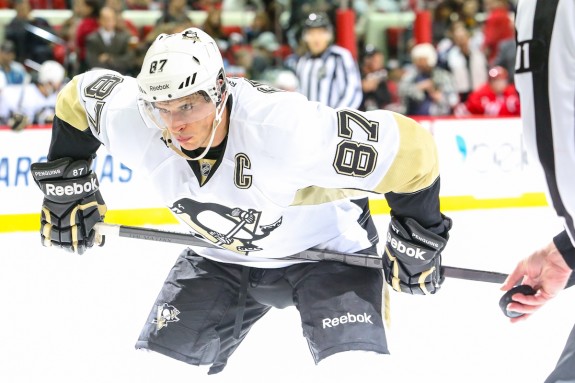 The last 48 hours have me questioning Sidney Crosby and his leadership skills as captain of the Pittsburgh Penguins. Why? Well, as the captain said yeaterday:
"There's a lot of questions and a lot of things being talked about."
Now, I never expected Crosby to give speeches in the Penguins' locker-room, or to be a vocal cheerleader. But I was of the belief that he was a blue-collar work horse who led by example on and off the ice.
My opinion was completely altered after reading an article by Rob Rossi on Wednesday. Rossi was told by Penguins' sources:
"Crosby and Malkin grew disenchanted with perceived harsh criticism they received from Bylsma during meetings, the sources said. They and other veteran players were unhappy with Bylsma's numerous meetings and long practices and the decreasing sense of fun within the Penguins' environment, the sources said."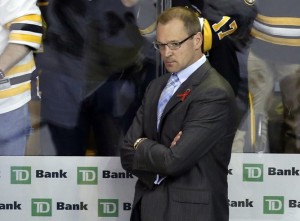 Did Crosby want to play Sharks and Minnows every practice?
As the perceived leader of his team and always hearing about his top-notch work ethic, I thought Crosby would've endorsed long practices. That he'd accept constructive criticism from his coach. But he seems to favor a country club environment.
When asked whether there was any tension between he and Dan Bylsma, Crosby answered, "No."
"You're going to hear a lot of that stuff and a lot of negativity and a lot of different rumors," Crosby said. "That's normal. When you lose, people are always looking for reasons. But there wasn't that."
If there wasn't a problem with the coach, why did Crosby score one goal in 13 playoff games? Why did he go pointless against the New York Rangers in the final three games of the series?
Dejan Kovacevic of the Pittsburgh Tribune-Review was of the opinion that Crosby wasn't supported enough by his team or organization. While I respect Mr Kovacevic's opinion, I'm not buying this as an excuse for Crosby. Every team's top priority is to get under his skin. He should be numb to it.
To prove that he's not, Crosby relishes in the extracurricular shenanigans after the whistle. What's worse is that he doesn't seem to believe it's an issue.
"I think if you watch the games and see when that stuff happened, it's probably in games where the score is out of hand and I probably feel that I can whack a guy back and it's not going to have an influence in the game. When you lose you have to answer questions. I don't feel like I was off my game. I like to play hard. For every shot I take, I think giving a shot back once in awhile is okay. It's the playoffs."
So when the Penguins were down 3-1 at the end of second period in Game 6, the game was over in Crosby's mind? Rather than spearing Dominic Moore in the groin, Crosby may have attempted to lead his team back from a two-goal deficit. Something in particular that teams have found very obtainable this post-season.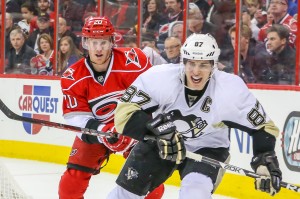 Crosby's ultimate goal should be putting up points and finding ways to win in the playoffs. But there always seems to be a problem, or an excuse. Crosby plays as if there's something bothering him but fails to publicly admit it.
"Again I'm not saying that I can't be better, but I'm not going to answer for being emotional," Crosby said. "I don't think that my focus was lost. You can go back to the years that we won, and you're not going to see anything different."
Crosby has been known for working on a new weakness every off-season. One year he wanted to work on his shot and scored 32 goals in 40 games the following season. Another summer, Crosby worked on shootouts and dramatically increased his success rate. This summer Crosby can work on becoming a better leader and captain. Until he does, he's right. "You're not going to see anything different."
Justin Glock has covered the Pittsburgh Penguins for The Hockey Writers since 2011. As a lead writer, his Penguins knowledge traces back over two decades. For any requests, please feel free to contact Justin via email: JGlock10@gmail.com.