Curtis Lazar Excited to Join Canadian Junior Squad as Ottawa Senators Embrace Growing Trend in the NHL
Curtis Lazar joined the Canadian Juniors squad on Friday. By releasing Lazar, the Ottawa Senators have added experience and offensive firepower to Team Canada.
As per the Ottawa Senators Twitter account:
The #Sens have agreed to loan forward @CurtisLazar95 to Team Canada to participate in the World Junior Hockey Championship. #GoodLuckCurtis

— Ottawa Senators (@Senators) December 18, 2014
For his part, Lazar is excited to return to the IIHF tournament.
#Sens TV was there as @CurtisLazar95 spoke w/ the media about having the opportunity to play in this year's @HC_WJC: http://t.co/YDt7txdw6N

— Ottawa Senators (@Senators) December 18, 2014
In the wake of this move, Ottawa Senators farm hand Jean-Gabriel Pageau will remain in the NHL.
Sens head coach Dave Cameron expressed his comfort with inserting Pageau into Curtis Lazar's lineup spot, saying to the CBC Sports, "We feel that [Pageau] can come in and provide the same role that Curtis was doing."
Lazar hasn't been relied on much at the NHL level, averaging just 12:45 minutes per game (ranked 20th out of Ottawa's 23 skaters). But, as a returning player with NHL experience, Curtis Lazar is expected to play a key role for Canada's juniors.
Curtis Lazar Decision Shows Senators' Focus on Development
The Ottawa Senators are calling Lazar's release an opportunity for the young forward to further develop his skills playing in key situations.
It's a reasonable enough idea. A junior-eligible skater might benefit from a starring role in an intense, international tournament. Power play time, loads of time-on-ice, an opportunity to lead teammates…you know, the kinds of roles that an NHL hopes it's prized prospects can one day perform at the NHL level.
Despite this fairly sensible idea, NHL clubs have resisted making junior-eligible players available for the IIHF tournament in the past once those prospects had earned a regular spot on an NHL roster.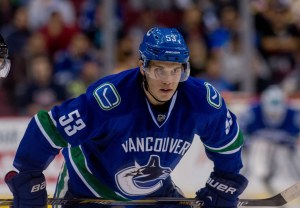 This year, the Canadian junior team will be without junior-eligible Vancouver Canucks centre Bo Horvat, who is averaging just 10:18 minutes of time-on-ice (TOI) per game and Tampa Bay forward Jonathan Drouin (13:29 TOI per game). In both cases, NHL clubs would rather have their budding stars toil with limited ice time rather than develop in prominent roles.
Worse still for Canadian fans, Aaron Ekblad, Nathan MacKinnon, and Sean Monahan could all play in this year's tournament as well.
For that trio, the decision to stay in the NHL is hard to quibble with.  Each of the three are young stars playing filling prominent roles for their NHL clubs.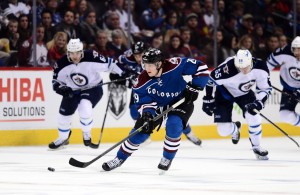 Still, it is fairly tempting to imagine adding Horvat, Drouin, MacKinnon, Monahan, and Ekblad to the Canadian side for this year's tournament.
We can all dream, right?
Despite their past reluctance, NHL clubs are beginning to see value in releasing junior-eligible stars. Team Canada will boast a trio of NHLers, including winger Anthony Duclair (released by the New York Rangers to join the junior team) along with Darnell Nurse (Oilers) and Sam Reinhart (Sabres) who will also play in the tourney despite having spent time in the NHL this season.
For these future stars, the chance to chase gold on Canadian soil will also serve as an opportunity to play important minutes and develop the skills needed to succeed in the NHL.
Hopefully for Ottawa Senators fans, Curtis Lazar's tour with Team Canada will help to expand his skill set enough to make Pageau's stay in the NHL a brief one.
What do you think, Ottawa Senators fans? Are you excited that Curtis Lazar will join Team Canada, or should the Sens focus on keeping the youngster healthy while developing at the NHL level?
Sean Tierney writes articles about the Sens, working to include analytics whenever possible. He has also written about the Leafs, Habs, Sens, Raptors, and Blue Jays for Fansided and Bleacher Report. He enjoys long walks on the beach and candle lit dinners and definitely isn't the tallest guy in the men's rec basketball league.