Stars' Sharp Out With Concussion-Like Symptoms
The Dallas Stars have placed Patrick Sharp on injured reserve, the team announced on Friday. Head coach Lindy Ruff said he will be out 'for a while' with concussion-like symptoms, according to The Dallas Morning News' Mike Heika.
Sharp was hit by Los Angeles Kings' defenseman Brayden McNabb and left the game with concussion-like symptoms on Thursday. Stars defenseman Jamie Oleksiak fought McNabb after checking him hard behind the Kings' net in the second period.
Sharp has been held to just one assist in four games this season and the Stars have been paced in scoring by Tyler Seguin (five points) and Jamie Benn (four). Dallas is currently fourth in the Central Division with a 2-1-1 record.
The Stars have also been without forwards Jiri Hudler and Ales Hemsky. Ruff spoke about the status of forward Jiri Hudler after Thursday's game.
"I have not seen Hudler for probably 5-6 days now. He's been up and down with the flu, hasn't practiced," Ruff said, according to Stars Inside Edge's Mark Stepneski. "I believe when we get him back to the rink, we've got 4 or 5 days before he can get his strength back and get his conditioning. Just sitting out as a pro athlete with the flu for a week, you just can't step in and play."
Hemsky has been nursing a groin injury but will return to the lineup when the Stars host the Columbus Blue Jackets on Saturday.
The Stars also recalled forward Gemel Smith from their American Hockey League affiliate, the Texas Stars on Friday.
Flyers' Weise Suspended Three Games
The NHL's Department of Player Safety suspended Philadelphia Flyers forward Dale Weise three games, the league announced on Friday.
The suspension comes after a hit by Weise on Anaheim Ducks defenseman Korbinian Holzer during Thursday's matchup between the clubs.
The department noted Weise made direct contact to the head of Holzer and it was avoidable. Holzer left the game to receive medical attention but later returned. Weise has been suspended for an illegal check to the head once before in his career.
Weise is the second Flyers player who has received a suspension from the department this season. Radko Gudas was suspended six games after making direct shoulder-to-head contact with Boston Bruins forward Austin Czarnik during a preseason game on Oct. 8.
Rask Misses Bruins Practice
Tuukka Rask missed practice with the Boston Bruins on Friday because of general soreness, according to head coach Claude Julien. It's the same soreness he had last week and the Bruins will see how he is feeling before they host the Montreal Canadiens on Saturday.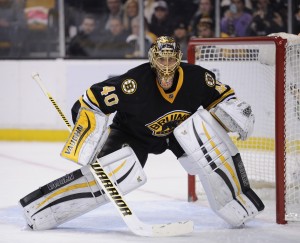 Rask, 29, has started three of four games for the Bruins this season and has posted three wins, a 1.67 goals against average and a .947 save percentage. The Bruins are 3-1-0 and second in the Atlantic Division.
After goaltender Anton Khudobin started the second game of the season against the Toronto Maple Leafs, Rask returned between the pipes and gave up just one goal in the past two contests.
Rask backstopped the Bruins to a 2-1 win over the New Jersey Devils on Thursday and was asked about how he was feeling after the game.
"No … there's always something,"Rask said. "There's always a little somethin'-somethin'."
The soreness does not seem to be serious right now, given Rask's performances this season, including last week. Soreness has already kept other goaltenders out of the lineup, but how it will effect Rask remains to be seen.
The Vancouver Canucks' Ryan Miller missed a game earlier this month with soreness he says he experiences from time to time over the course of a season. He has since returned to back up Jacob Markstrom.
Odds and Ends
— Teemu Selanne will be a part of the Winnipeg Jets alumni team as they take on the Edmonton Oilers alumni during a game held on Saturday as part of the festivities surrounding the Heritage Classic between the club's current players. Selanne, always known for his off-ice humor, spoke to NHL correspondent Sami Hoffren on Friday.
"Two weeks training and I would be ready for the NHL" -Selänne pic.twitter.com/7q8qHNib5O

— Sami Hoffrén (@shoffren) October 21, 2016