It's no secret that the New Jersey Devils were embarrassed by missing the playoffs for the first time in over a decade last year. Now, as the grueling NHL season enters the stretch run, the Devils find themselves in a very solid number six spot in the Eastern Conference, with a respectable 68 points. What a difference a year makes.
The Devils haven't just muscled themselves into a playoff spot, they've surged from a borderline squad to a force in the Eastern Conference, securing points in eight of their last ten games, while beating some of the best teams in the NHL, including Philadelphia, Pittsburgh, and the Rangers.
So, what's be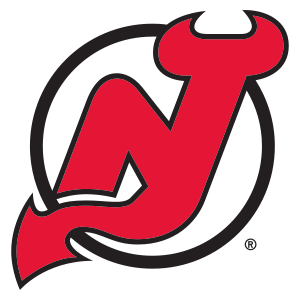 hind the turnaround? How did the Devils go from missing the playoffs last season to legitimate Stanley Cup contenders today? According to head coach Pete DeBoer, it's a mix of many things.
"I think it's been a slow build for us from the start of the season. New coaching staff, new system. There's a lot of pride in the room. They were embarrassed about what happened last year and wanted to fix it."
One specific reason for New Jersey's success this season has been Ilya Kovalchuk, who has been silencing those who criticized the mega deal he signed before last season with a level of play worthy of his huge contract. Kovalchuk, who recorded a hat trick in Tuesday's 4-1 win over the Buffalo Sabres, now leads the team with 25 goals and 56 points.
While Kovalchuk's offensive prowess has been huge on the ice, perhaps the most underlying reason for the Devils becoming a force in the Eastern Conference once again has been the leadership of DeBoer, which captain Zach Parise addressed after the win over the Sabres.
"It's a lot of different things," Parise said. "Believing in what he's doing, believing in what he wants to do, the way he treats us as players, the way he handles different situations. He really right away earned everyone's respect as a coach, but as a person, too. That really goes a long way for a player."
The leadership of DeBoer, combined with the scoring of Kovalchuk and the play of veterans like Parise, Martin Brodeur, and Patrik Elias, has transformed the Devils from also-rans to Cup contenders.