It happened. It finally happened. On late Friday night, the NHL and NHLPA tentatively agreed to a deal for a 56-game season set to begin on Jan. 13. That means games are only a few weeks away, with training camps getting underway just when the calendar flips to 2021. 
The start of the new season will have plenty of implications for the New Jersey Devils. They have a new coaching staff with some new players on the roster and won't have a lot of time to settle into a new system before the puck drops. Plus, will general manager Tom Fitzgerald make any more additions to the roster? And a look at how taxi squads could affect the team's personnel decisions. 
Ruff and an Early Start to Training Camp
Because the Devils were not part of the NHL's 24-team, return-to-play format this summer, they'll get the chance to begin training camp on Dec. 31 — a few days before the rest of the league does — along with the other six teams who did not participate in RTP. 
The Devils hired a new coach in Lindy Ruff this summer, meaning training camp will be of the utmost importance. We don't know exactly what his system will look like, but it's safe to assume it'll be fairly different than what the team ran under former head coach John Hynes.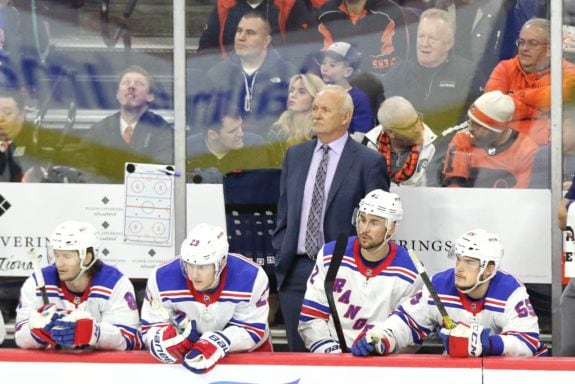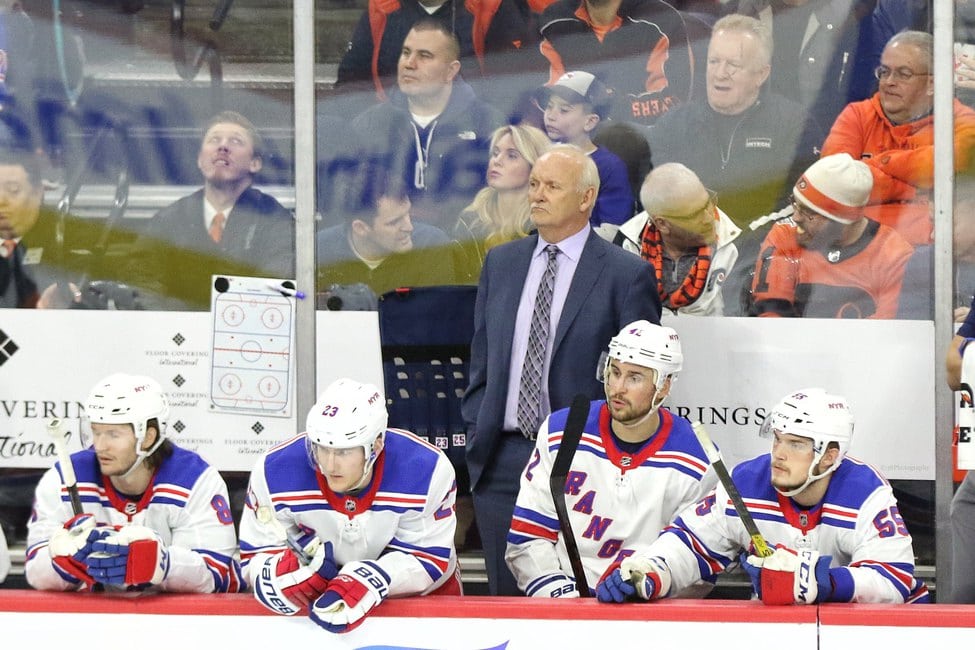 Ruff was the head coach of the Dallas Stars from 2013-2017, and those teams were among the highest-scoring, fast-paced teams in the league. The Devils may not end up being a full run-and-gun team under Ruff, but they'll likely be closer in style to his Stars' teams than not. 
And if that's the case, it'll be a significant change for the Devils, as they were the slowest-paced team in the league under John Hynes from 2015-2020. There aren't any exhibition games in the run-up to the regular season. That means the Devils will dive right into meaningful contests without having game action to work in a new system. So it'll be interesting to see how fast they're able to adjust to the way Ruff wants them to play. 
Does Fitzgerald Have Another Move Up His Sleeve?
It's been over two months since the Devils have made any significant additions to their roster. They acquired winger Andreas Johnsson from the Toronto Maple Leafs on Oct. 10 but have been almost dead silent since then, other than signing defenseman Dmitry Kulikov on Oct. 22. 
The Devils need to re-sign restricted free agents Jesper Bratt and Mackenzie Blackwood to new contracts. But even after doing so, they should still have around $10-11 million in cap space. There's no need to force another addition if it's not the right fit, but Fitzgerald should have the money to do so. 
One option he has is to weaponize the Devils' cap space through the trade market. Teams like the Vegas Golden Knights and Tampa Bay Lightning are over the cap ceiling and need to get compliant by Jan. 12. The Devils are one of the few teams who could help them out by taking on a contract because of the cap space they have.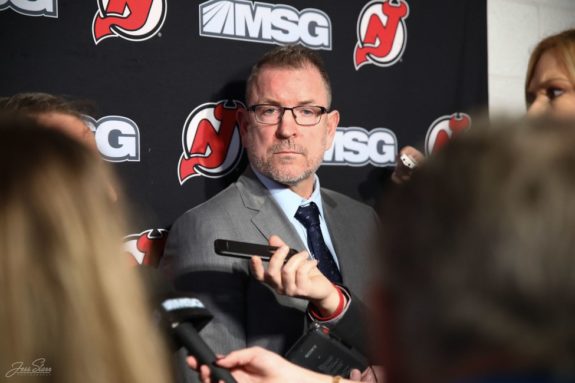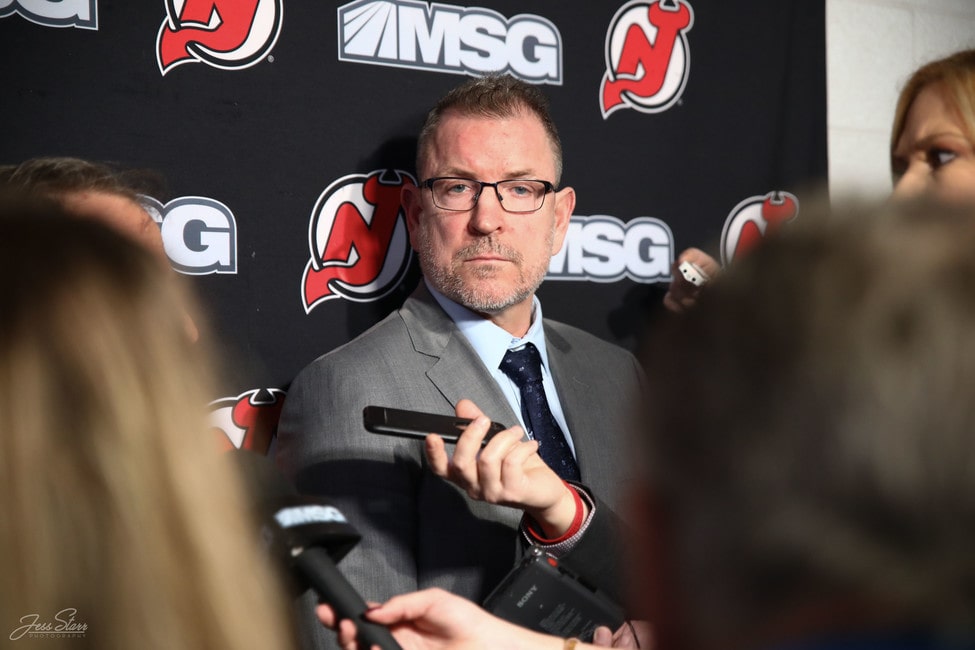 And one need they could take care of through the trade market is acquiring another middle or top-six forward. The Golden Knights have a potential for the Devils in Jonathan Marchessault, whose name has been in the rumor mill (From 'Granger: Why the Golden Knights shouldn't trade Max Pacioretty,' The Athletic – 12/9/20). He's under contract through 2023-24 at a cap hit of $5 million and would provide the Devils a long-term, goal-scoring boost. 
If Fitzgerald strikes a deal with the Lightning, Alex Killorn could be of interest to him. He's a middle-six forward who's an efficient five-on-five scorer and effective penalty killer. His deal runs through 2022-23 and has a cap hit of $4.45 million. 
Related: Devils' Holtz Could Be Top Performer at 2021 WJC
There's no guarantee the Devils acquire either player or anyone else at all, but it'll be something to watch over the next couple of weeks. 
Prospects and Taxi Squads
The Devils have called back a few prospects they had on loan in Europe (Jesper Boqvist, Mikhail Maltsev and Nick Merkley). Because of COVID-19, the NHL will allow teams to carry a taxi squad of 4-6 players throughout the season. Here are some more details on the new wrinkle from TSN's Frank Seravalli:
If Boqvist and Merkley don't make the Devils' NHL roster, they're likely to be a part of the taxi squad. But the team will still need to fill out the rest of the group. Two names that make plenty of sense are Janne Kuokkanen and Yegor Sharangovich. But both are still on loan in Europe and have yet to be called back by the Devils. 
Sharangovich has been one of the best goal scorers in the KHL, with 17 goals and 25 points in 34 games. Do the Devils let him finish the KHL season and let him develop there? Or will they call him back and give him a chance to make the NHL? The same for Kuokkanen, who has seven points in 16 games with Kärpät in the Liiga (Finland). If the Devils do recall them, which seems more likely than not, it should happen in the next couple of days since both players will have to quarantine before participating in training camp. 
Related: Devils Could Be Busy Before Puck Drops on 2020-21 Season
That wraps up this week's Devils' news and rumors roundup. Keep it here at The Hockey Writers for more Devils content as the season draws closer. 
---
---