Fans will undoubtedly notice some changes when they arrive at the Prudential Center on Friday for the Devils' season and home opener versus the Winnipeg Jets. There's the more obvious changes such as the absence of the Goal Bar, which has been replaced by loge boxes, a theater-like viewing experience for premium ticket holders. And then there's change that will likely surround the team, who saw some of its longest-tenured front office executives depart. Gone: Director of Scouting, David Conte (31 years), Senior Vice President, Communications, Mike Levin (29 years–let go Friday) and general manager Lou Lamoriello (28 years) Incoming: New head coach John Hynes, who will make his coaching debut as the youngest current coach in the NHL, while high atop ice level new general manger Ray Shero, who will watch a team he's assembled begin to take form.
Coming off its third-straight season of missing the playoffs and fourth in the last five seasons, change was needed in New Jersey. The Lamoriello era was as successful as you'll find in the NHL–three Stanley Cups, five appearances in the finals and a model of professionalism amidst a tight budget and regular concerns  over ownership. Now with a committed ownership group led by Josh Harris and David Blitzer, a new era begins, looking to correct the last several years.
The Way it Is…was
Rules don't come much more stern and unyielding than they did in New Jersey. They were well-documented too: Facial hair was welcomed in June en route to a championship, but when camp opened up in September it was gone with strict instructions to stay that way until the next quest for the cup. Social media was shut down, with little to no activity year-round. Mike Cammalleri, who signed with the team in the 2014 off-season shut down his Twitter account less than two months after signing with the team. Even the big free agent signee, who inked a five-year, $25 million dollar contract wasn't exempt from the Devils code of conduct, second to only the Bible. Players were unavailable to the media after sustaining an injury, per club policy. All of it had a meaning though, an adherence to policy being a blue print for success. Fans might have found it disengaging: practice was rarely open to the public (sometimes media too) and long, white curtains were drawn down to prevent view from the outside.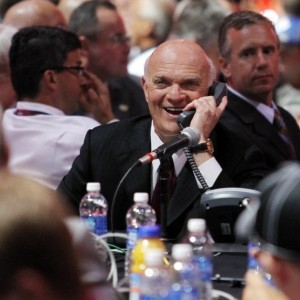 Perhaps it was the best metaphor for a team that didn't let the outside noises in–it was team-first, team-second, team-third. Anything before or in the middle was flushed away, or you were.
The frustrations from fans wanting the same access that other organizations offered to its base and players, who felt the restraints were silenced in the only way sports can truly silence: they won. The Devils from 1994-2012, with some exception were a regular contender for the postseason and threat in the playoffs: 795-463-119(ties)-67(OTL) record through 18 seasons. The impressive record offers little to a 'what have you done for me lately' business, that's seen an 86-84-42 record and experts around the game believe that loss column is destined to get fatter as the Devils begin a 'transition' phase. While that idea isn't exactly welcomed with open arms, other transitions have.
Face lift in Fan Interaction
The Devils might finally be with the times: Active social media presence from the team, executives and players; open practices, including a scrimmage open to fans this summer that filled the AmeriHealth Pavilion. The team made more strides this week when the organization's press conference to announce Martin Brodeur will have his number retired this season was open to season ticket holders and members of the public. Prudential Center president Hugh Weber (@hughweber1) took to Twitter to promote, invite and interact with the Devils' fan base.
#feelingspontaneous RT @MarieSenkeleski: @NHLDevils @MartinBrodeur @hughweber1 I thought this would just be a season ticket holder perk…

— Hugh Weber (@hughweber1) October 6, 2015
Send me their number. I'll call. RT @lburgundy: Hey @hughweber1 can you tell my boss its ok for me to miss work tomorrow? :D

— Hugh Weber (@hughweber1) October 6, 2015
It's private, just you, me, and everyone that loves Marty RT @AustinX9: @hughweber1 Is tomorrow announcement open to the public? — Hugh Weber (@hughweber1) October 6, 2015
Weber arrived as president of the Rock in the summer of 2013 after seven years with the New Orleans Hornets of the NBA. Heralded for his fan-oriented innovations there, he figures to be a vital part of a re-branding that will go along with the transition. Under new management he should have all the tools he needs–tools he hadn't had under the past club policy. That includes access to players, promotions surrounded by players and more fan interaction–things that, you know fans of today want.
Players getting involved
The players too are doing their part in getting fans 'pumped' for the upcoming season that has some question marks. Experts around the league have little faith that the team will escape from the basement of the NHL. They did little to solve goal-scoring woes and while they addressed age, opting not to re-sign many of their unrestricted free agents, the inexperience is bound to catch up to them some nights. Fan favorites like Adam Henrique (@AdamHenrique) won't let the experts get in the way–avoiding some of the outside noises, but including the fans:  
Hi Guys! Want to win this signed photo? Follow Me & RT this for a chance to win! (1 Fan will be randomly selected.) pic.twitter.com/tpqX3rRswd

— Adam Henrique (@AdamHenrique) September 18, 2015
Thanks for coming 2 practice today! The time is now to start a new chapter. This is our promise to you. #RELENTLESS pic.twitter.com/8GK8AFuzi1

— Adam Henrique (@AdamHenrique) September 19, 2015
Happy Birthday little guy! @steviegio11pic.twitter.com/2ZkGW1SqYO — Adam Henrique (@AdamHenrique) October 9, 2015
Other Devils and fan favorites including Stephen Gionta (@Steviegio11) have jumped on the popular social media platform too.  So far, so good. And though it breaks what has been 'the norm' in Jersey, it might be exactly what the doctor ordered for the third team in the mega New York market. Even in a nearly two-decade span of being the most successful team in that market, they were still limited in coverage, while seeing much of the state's hockey fans flock to the across-River MSG for their hockey viewing–or worse, packing in the Continental Airlines Arena or Prudential Center to grant the rival-Rangers a home-away-from-home atmosphere. The Lamoriello era, legacy and success won't soon be forgotten. Banners high above the ice surface trace back to the longtime longtime boss. But now set to begin a new era, fans will embrace the change.
The festivities continue on opening night of the season on Friday. Players and coaching staff will walk the red carpet prior to entering Prudential Center, paying tribute to fans. For a team that some believe won't do a lot on the score sheet, they're looking to do whatever they can to enhance the fan experience. Long overdue.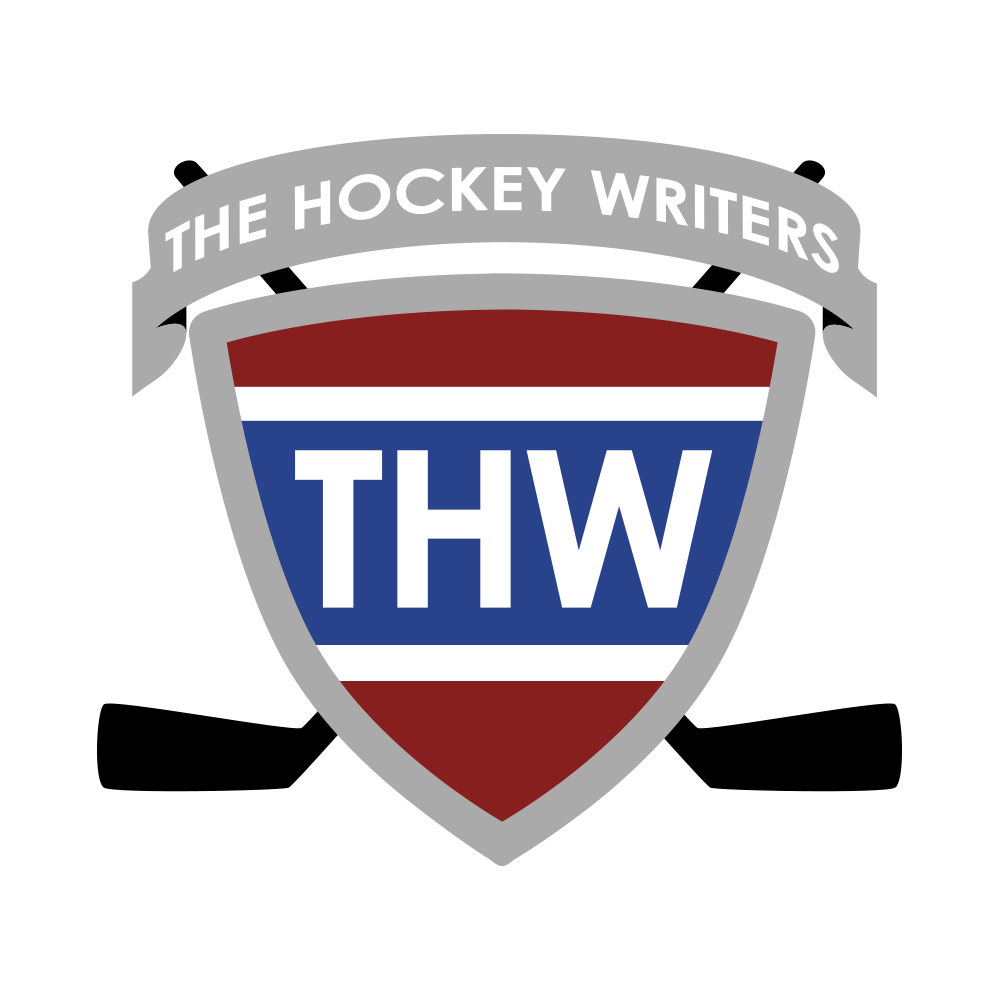 The Hockey Writers is:
1) A top-tier hockey media company delivering a top-notch, in-depth look at the NHL
2) A collective of some of the best hockey writers anywhere
3) A multimedia provider with daily podcasts and YouTube shows
4) Well-respected and widely-cited NHL prospect and draft resource