While there's no official start date to the 2020-21 NHL season yet, news is beginning to pick up again. There have been reports some NHL teams are looking to host multiple outdoor games to bring in gate revenue to start next season. How could that affect the New Jersey Devils, if at all? 
Plus, a look at why Nick Merkley's loan in Europe came to an end, as well as which prospects have made preliminary rosters for the 2021 World Junior Championship. 
NHL Teams Looking at Outdoor Home Games?
Yes, you heard that right. Per Elliotte Friedman, multiple NHL teams are exploring the possibility of hosting outdoor home games as a way of having fans in attendance to start the 2020-21 season. The goal of this would be to have some gate revenue before a vaccine for the COVID-19 pandemic becomes available to the general public and allows fans to return to arenas. 
For what it's worth, Pierre Lebrun reported in The Athletic that the Devils were one of a few teams who answered no to the NHL's query about hosting outdoor home games (From 'LeBrun: Multiple NHL teams exploring hosting multiple outdoor games,' The Athletic – 12/3/2020). 
While hosting outdoor games seems like a creative concept to have some fans in attendance, it's not all that logistical at the moment, at least for the Devils. For starters, it'd probably cost a lot of money to maintain an outdoor rink consistently. NHL teams are already in tough financial shape as is, so that won't help.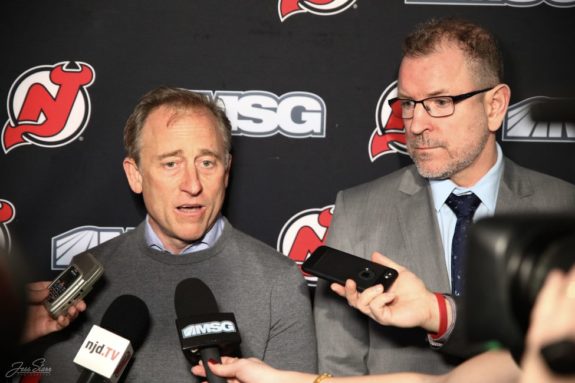 In New Jersey, fans have not been allowed to attend New York Giants and Jets games all season long. That's not going to change in the final weeks of the NFL season. And it's unlikely that mandate from the state would change soon enough to allow the Devils to host outdoor home games with fans in attendance. It would've been nice to see that happen for Devils games at the start of the season. But given health protocols and what it'd likely cost to maintain an outdoor rink, it's best to wait for a vaccine to make it safe to return to sporting events again. 
Merkley's Loan Concludes
Right-winger Nick Merkley's loan with Porin Ässät in the Liiga (Finland) came to an end earlier this week. He finished his stint in Finland's top league with 13 points (4 goals, 9 assists) in 19 games while playing consistent top-six minutes. 
Per Ässät's website (you'll have to use Google translate), it appears Merkley suffered an injury in a recent game, which is why the Devils called him back. With a mid-January start to the 2020-21 NHL season looking more likely, that should give him enough time to be ready for the start of training camp in the next month or so. 
Related: 3 Devils Poised for a Breakout in 2020-21
Given his play in Finland, it'd be a surprise if Merkley wasn't a prime candidate to land a role as a bottom-six forward on the Devils' NHL roster. He showed well in one of the better pro leagues overseas, and that should help him against the rest of the competition in camp. 
Devils' Prospects Bullets
Usually, I like to leave this section as a roundup of prospects' performances over the last week. But instead, I figured we'd take a quick look at which Devils' prospects have made it onto preliminary rosters for the 2021 WJC. 
Forwards Dawson Mercer and Graeme Clarke are both a part of Team Canada's selection camp. Mercer seems like a very safe bet to make the team, while Clarke will have his work cut out for him, given how loaded Canada is up front. 
Forward Patrick Moynihan is the lone Devils' prospect on Team USA's preliminary roster. He had 13 goals and 21 points in 34 games as a freshman at Providence College in 2019-20. He could carve out a bottom-six role for Team USA if he makes their final roster.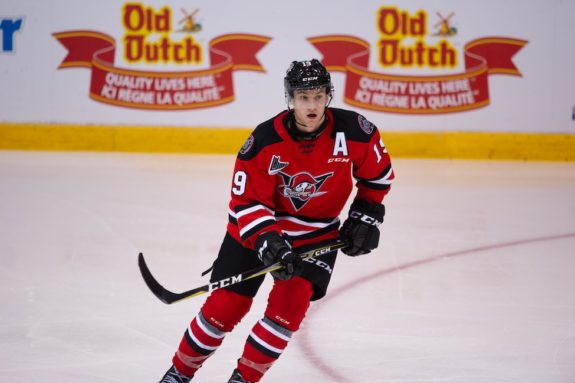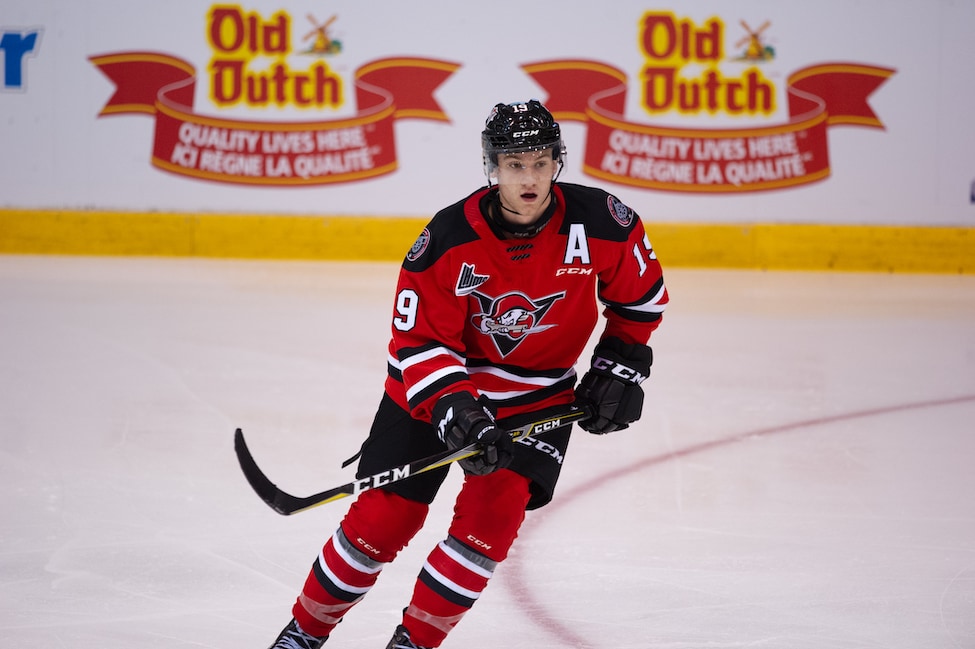 Defenseman Shakir Mukhamadullin and left-winger Arseni Gritsyuk are both a part of Russia's selection camp. Mukhamadullin should have a significant role for the Russians, while Gritsyuk seems in line to play a middle-six role. 
This should come as no surprise, but right-winger Alexander Holtz will be a part of Team Sweden's selection camp. He's a lock to make their final roster and should have a first-line role for the Swedes. He could be one of the best players at the entire tournament when all is said and done. 
Related: 4 Contenders for the Next Devils Captain
Finally, there's center Jaromir Pytlik, who is a part of the Czech's preliminary roster. The Czechs don't seem to have the deepest team, so Pytlik should be able to carve out a pretty significant role for them. 
That wraps up this week's Devils news and rumors roundup. If a mid-January start to the 2020-21 season is in the works, that may come together in the next few days. This should open the floodgates for remaining UFAs to sign deals, as well as any trades that need to happen. If the Devils are involved, we'll have it covered for you at The Hockey Writers. 
---
---