On the strength of a February in which they have posted an 8-1-1 record, the New Jersey Devils have surged ahead in the Eastern Conference standings. New Jersey currently occupies the number four position, despite having the second-highest point total in the East. Their  performance this month is reminiscent of the second half of last season, when they rebounded from a devastating first half to come within a few points of a playoff berth.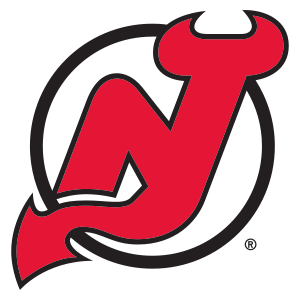 None of their success this season has been easy, though. In addition to being hampered with multiple injuries, mostly on defense, the Devils have become a hockey version of the NFL's 'Kardiac Kids', habitually blowing leads in the third period only to win in overtime or shootouts.
Tuesday night in Toronto was the 13th time this season in which the Devils blew a third period lead. Incidentally, the Devils have had five games decided in overtime this season, and six contests that ended with shootouts, all results of failing to protect third period leads. Despite the third period uncertainty, New Jersey has inexplicably managed to escape with wins the majority of the time.
"I wish we wouldn't have given them that extra point, but another road win for us, so it's good," captain Zach Parise said after Tuesday's win, in what has become a familiar refrain in the Devils locker room this year.
Injuries to key players have also hampered the team this season, making their strong playoff position this late in the season remarkable. Top center Travis Zajac has played in just eight games this season, and key defensive players Andy Greene, Henrik Tallinder, and Adam Larsson have all missed significant time.
The Devils continue to pile up points, and with two matchups against the Eastern Conference-leading Rangers over the next two weeks, they appear to be poised to make a run at the number one seed.