Since we're approaching the halfway point of the 2022-23 NHL season, it'd be a good time to look at what's happening across the world with New Jersey Devils' prospects. The World Junior Championship is about to wrap up, while junior and pro leagues around the globe are in the heart of their seasons. Despite graduating some of their top prospects to the NHL over the last few years, the Devils still have a couple who are likely untouchable in a trade. And there are a couple who border on that status as well.
Untouchable
Luke Hughes
We might as well get the obvious out of the way first. The fourth overall pick in the 2021 draft and the younger brother of Devils center Jack Hughes, Luke isn't going anywhere. In 41 games with the Michigan Wolverines of the NCAA as a freshman last season, Luke finished with 17 goals and 39 points in 41 games. That broke a 45-year-old Michigan record for goals scored by a freshman defenseman. 
This season, Luke has picked up right where he left off as a freshman. He only has three goals for Michigan, but he still had 18 points in 20 games before heading to Halifax and Moncton for the 2023 WJC. At the WJC, he had three goals and four points in six games, and his offensive abilities were on full display: 
With the Devils sitting in second place in the Metropolitan Division, for the time being, Hughes has the potential to be what Cale Makar was for the Colorado Avalanche when they broke a playoff drought in 2017-18. That's not to say Luke will be as good as Makar, but he could join the Devils for a playoff run whenever Michigan's season ends during the spring, as Makar did in 2018 for the Avalanche. Regardless, there's a zero percent chance general manager Tom Fitzgerald trades him. 
Šimon Nemec
The second overall pick in the 2022 draft, Nemec has played well in the American Hockey League with the Utica Comets. Before heading to the WJC to play for Slovakia, he had 11 points in 24 games with the Comets. Among U-21 defensemen in the AHL, his game score per game of 0.47 ranks seventh in the league. 
---
Latest News & Highlights
---
At the WJC, Nemec had played well for Slovakia before Connor Bedard's insane goal eliminated the Slovaks from the tournament in the quarterfinals. Though he still has things to improve upon, as most 18-year-old defensemen do, he showed the upside he has during the WJC, especially in certain offensive situations: 
With Luke Hughes on the way up, the Devils likely envision him and Nemec anchoring their top-four for many years to come once they hit their primes. Coupled with a defense core that has Jonas Siegenthaler, Dougie Hamilton and John Marino signed long-term, it's easy to see how Fitzgerald envisions his team's blue line of the future after drafting Hughes and Nemec with high picks in each of the last two drafts. 
Not Untouchable But Pretty Close to Untouchable
Arseni Gritsyuk
The Devils have drafted well in the later rounds under Director of Amateur Scouting Paul Castron. Jesper Bratt, a sixth-round pick in 2016, has turned into a top-line winger and is probably in line for a payday that sees him earn around $8 million annually. Yegor Sharangovich, a fifth-round pick in 2018, has produced at 20-goal paces in each of his two NHL seasons and is on pace for 21 in 2022-23. 
The next potential NHLer from Castron's late-round picks seems to be Gritsyuk, a fifth-round selection in the 2019 draft. He had a breakout year in 2021-22 for Avangard Omsk in the KHL, totaling 16 goals and 28 points in 39 games, earning him KHL Rookie of the Year. 
Related: Devils' Hischier Remains Focused on Improving as Leader
After a slow start to the 2022-23 campaign, Gritsyuk has picked it up as of late. He has ten points in his last ten games and has eight goals and 27 points in 46 contests for Avangard Omsk. That puts him on pace for 12 goals and 40 points for the KHL season, and that's with him shooting only 8.7 percent, well below the 15.8 percent he shot a year ago. 
The Devils would probably consider trading Gritsyuk if it resulted in a top-line scorer under team control coming the other way. Otherwise, he is as close to untouchable as it gets without being it. His KHL contract expires after this season, and at 21 years old, it's possible he could impact the Devils' lineup as early as 2023-24 if he comes over to North America. Considering he'd be on his entry-level contract, there'd be real value in having him on a cheap deal and producing as a middle-six winger for a few years. 
Alexander Holtz
Though Holtz — the seventh overall pick in the 2020 draft, has yet to break out in the NHL — that doesn't mean the Devils are giving up on him. For starters, he'll only turn 21 years old three weeks from now, and his performance against the Detroit Red Wings in a 5-1 win on Jan. 4 shows the kind of potential he has. 
With the Devils up 2-0 to start the third period, Holtz made a beautiful cross-ice pass to Miles Wood on a 2-on-1. Ville Husso made a good save on Wood, but Holtz was there for the rebound. He picked up the puck and then made a quick saucer pass to Michael McLeod, who had an open net for the goal and a 3-0 Devils lead.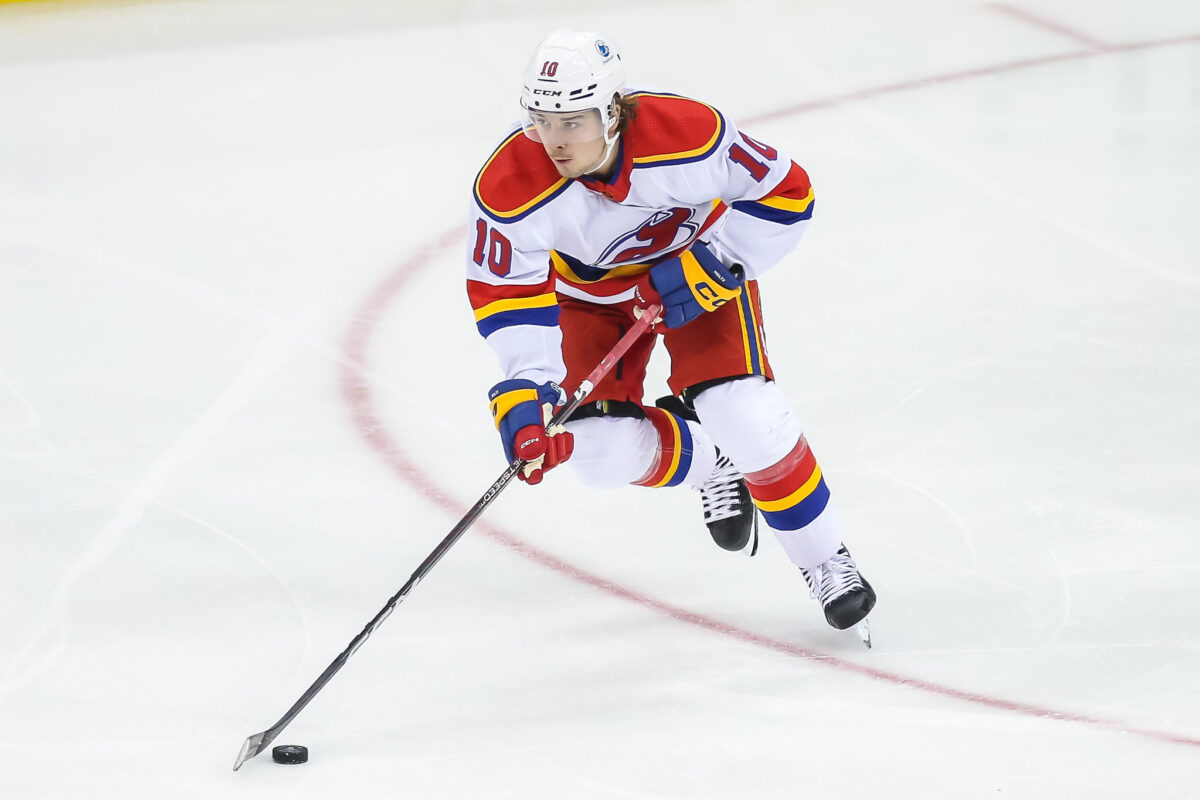 Later in the third period, with a Devils power play coming to a close, Holtz received a crisp pass from Wood as he was gaining the offensive zone and sniped one past Husso for a 4-0 Devils lead. It was Holtz's best outing of 2022-23, as he recorded a season-high game score of 2.17. He needs to find more consistency in his game, but watch out if he does. Eventually, that'll lead to top-six minutes alongside Jack Hughes or Nico Hischier, which could really lead to a breakout. 
That's why Holtz is also close to untouchable. He'll never be a play driver, but he has more than enough skill to be a high-end scorer in the NHL. If the Devils were to trade him, they'd have to receive a first-line winger who's either under team control or eligible for restricted free agency. Otherwise, they'll likely hang on to him. 
Devils Still Have a Healthy Prospect Pool
Most prospects aren't untouchable, though every team has at least a couple. In the Devils' case, Hughes and Nemec seem to be locked in that category, while Gritsyuk and Holtz would have to fetch the Devils a premium if they were to trade them. It's a good problem to have, especially for a team that's 24-11-3 and looking to solidify its position in the Metropolitan Division standings. 
* * *
AHL advanced stats from AHL Tracker, advanced stats from Hockey Stat Cards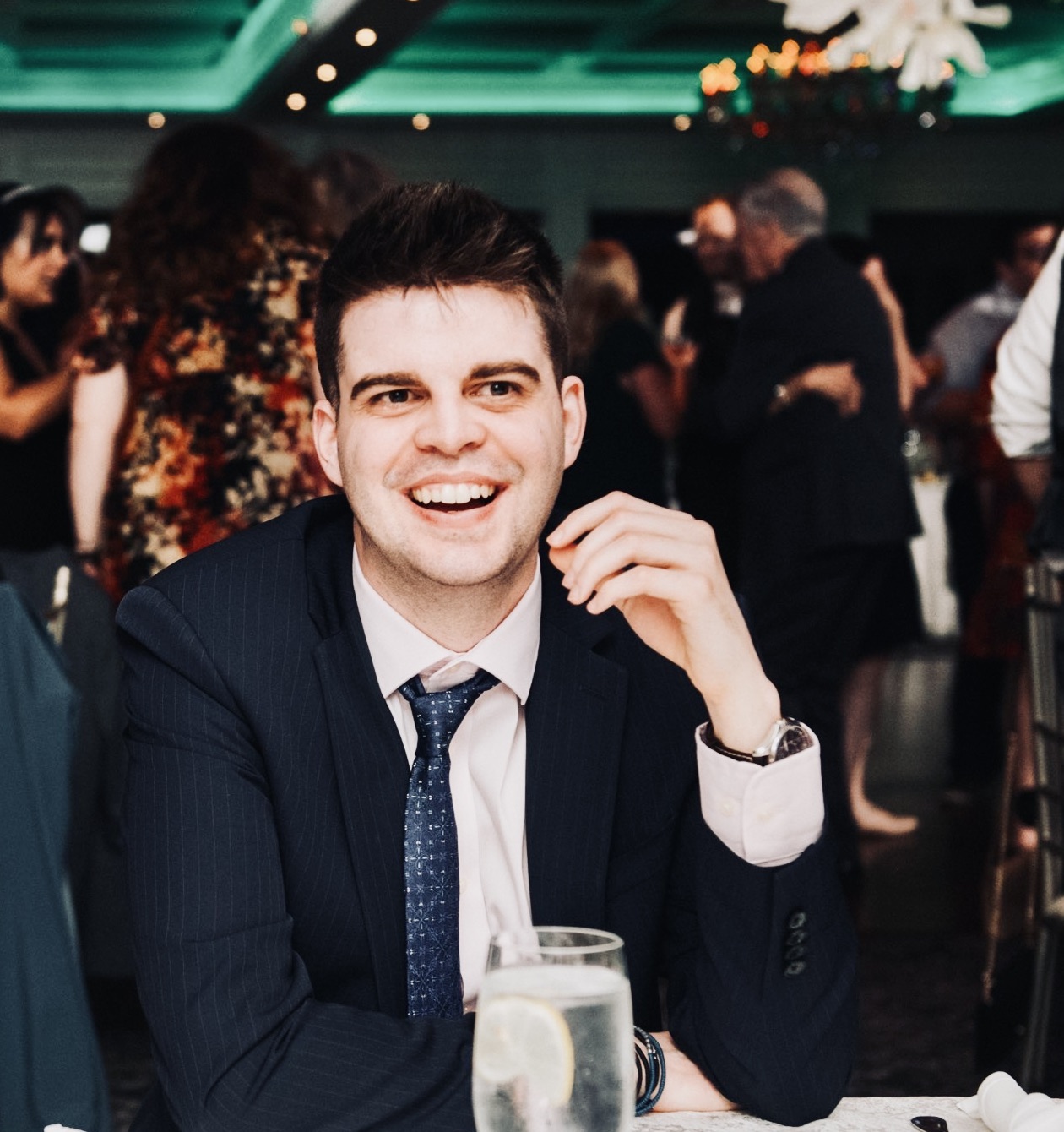 Alex Chauvancy is a New Jersey Devils writer for The Hockey Writers who has a penchant for advanced stats, prospects, signings and trades. He previously wrote for Devils Army Blog, a New Jersey Devils fan blog, from 2015-2017