In this latest edition of Boston Bruins News & Rumors, Winter Classic hero Jake DeBrusk suffered a fractured fibula and will be sidelined for at least four weeks because of it. In other news, the Bruins are reportedly one of the many teams currently expressing interest in Montreal Canadiens center Sean Monahan. Meanwhile, there's some buzz that the St. Louis Blues may be interested in Matt Grzelcyk.
Jake DeBrusk Suffers Fractured Fibula
At the Winter Classic on Monday (Jan. 2), the Bruins played rather sloppy during the first two periods. However, DeBrusk would end up carrying Boston to the win by scoring two third-period goals. Being the hero of an outdoor game will now forever be a major moment in DeBrusk's career, but it, unfortunately, also came with consequences. The 2015 first-round suffered a fractured fibula during the contest and will be forced to miss the next four weeks at least.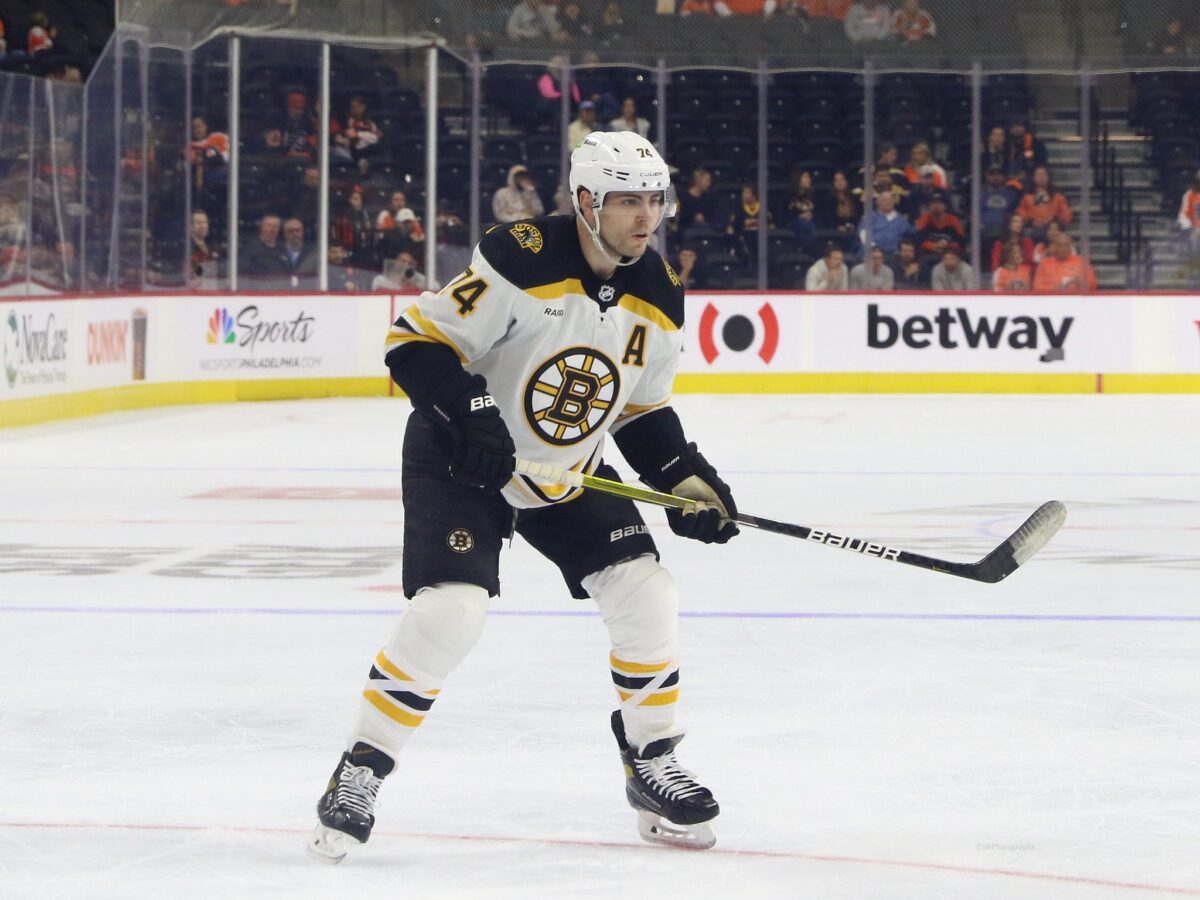 This is horrible news for the Bruins, as DeBrusk has been one of the team's top forwards all season. In 36 games, the 26-year-old has 16 goals, 30 points, and a plus-15 rating. It is going to be quite difficult for them to replace his production while he's sidelined, but thankfully they also are in a very comfortable position in the standings.
In response to DeBrusk's injury, he has been placed on long-term injured reserve (LTIR), and the Bruins have called up Chris Wagner to the NHL roster. Offensively, he is nowhere close to DeBrusk's level, but he should see some time on their fourth line with Tomas Nosek currently out as well. Other potential call-up options that the Bruins could consider if Wagner does not work out are Fabian Lysell, Marc McLaughlin, and Georgii Merkulov.
Potential Right Wing Trade Options for Bruins
With the Bruins being the top team in the NHL standings, they have already been linked to notable trade targets this season. With DeBrusk now out of action, I wonder if it could lead general manager (GM) Don Sweeney to become aggressive in the trade market. If this does come to fruition, the Bruins have some pretty intriguing players that could be available.
Related: Bruins' 2022-23 Trade Targets: San Jose Sharks
---
Latest News & Highlights
---
In his recent Trade Targets board for Daily Faceoff, Frank Seravalli discussed several players who could be on the move before the deadline passes. In my opinion, the names who stood out from it include Patrick Kane, Timo Meier, Vladimir Tarasenko, Brock Boeser, and Ivan Barbashev. It will be interesting to see if the Bruins decide to pursue one of these high-impact wingers in response to DeBrusk's injury or later on at the deadline.
Bruins Reportedly Interested in Monahan
According to Yvon Pedneault of tvasports.ca, there are multiple teams currently interested in Montreal Canadiens center Sean Monahan, and the Bruins are one of them. Unlike the trade options listed above, Monahan is strictly a center, so he would not be a potential option to replace DeBrusk if acquired. However, he could work quite well on the Bruins' third-line centering Charlie Coyle and either Nick Foligno or Trent Frederic.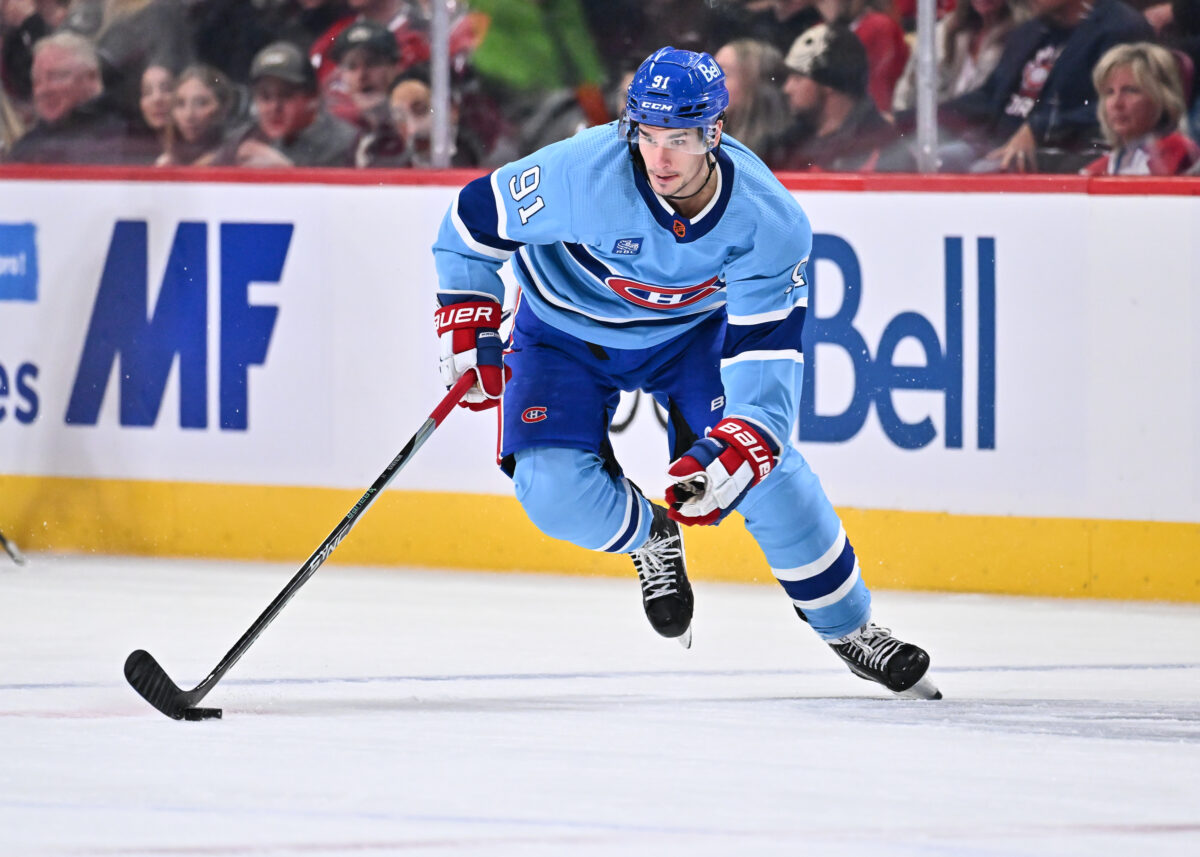 After a rough 2021-22 season with the Calgary Flames due to injury, Monahan has bounced back nicely with the Canadiens. In 25 games thus far, he has six goals to go along with 17 points. Adding that kind of production to the third line would certainly be beneficial for Boston as they gear up for the playoffs. However, Monahan also has a 10-team no-trade list and a fairly expensive $6.375 million cap hit, so the Bruins would need to get creative to fit him in. Nevertheless, it would be intriguing to see these two Original Six rivals make their first trade since 2001.
Matt Grzelcyk Becoming Trade Candidate?
In a recent piece for Boston Hockey Now, Jimmy Murphy reported that an NHL source confirmed to him that the Blues have been scouting the Bruins. Later on in the article, Murphy then noted that an NHL scout suggested to Boston Hockey Now that the Blues could be looking at Matt Grzelcyk because fellow left-shot defenseman Torey Krug is currently sidelined.
With the Bruins having "Stanley Cup or bust" expectations, I'm not too confident that they would trade Grzelcyk as the main piece of a hypothetical trade. Yet, if the Blues end up being sellers at the deadline, it could make some sense if he is used in a trade package to land, say, either Tarasenko or Ryan O'Reilly. It's an intriguing thought, but given Grzelcyk's top-four role, the Bruins would also need to bring in a left-shot defenseman elsewhere. One player who Boston has been linked to who fits that role is Arizona Coyotes defenseman Jakob Chychrun.
Bruins Begin California Road Trip
The Bruins play the first game of their yearly California road trip on Thursday (Jan. 5) against the Los Angeles Kings. From there, they go up against the San Jose Sharks on Saturday (Jan. 7) and then finish the trip when they take on the Anaheim Ducks on Sunday (Jan. 8). That is a lot of hockey and traveling over four days, so although the Bruins are heavily-favored on paper, they may be in for a real challenge.
It will be intriguing to see how the Bruins perform during this always-difficult road trip. I'd consider them winning two out of these three games as a successful trip. Time will tell if that does indeed occur from here.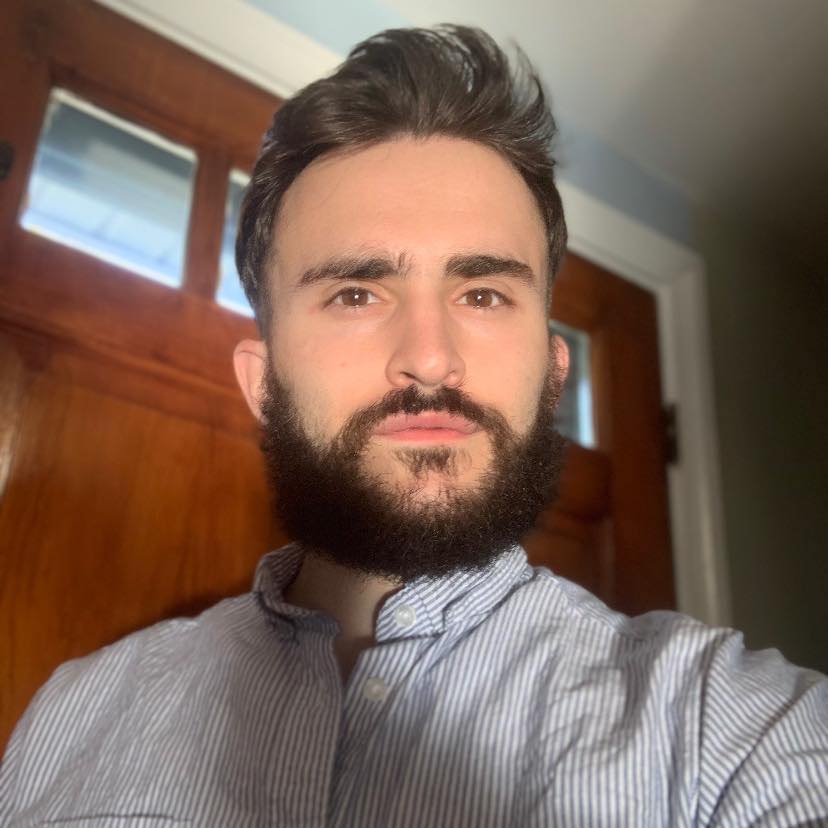 Michael DeRosa is a contributor who covers the Boston Bruins, Chicago Blackhawks, & Detroit Red Wings for The Hockey Writers. Since 2017, he's written and edited for numerous websites. Besides his work for THW, you can also find him on NHL Trade Rumors.