Over the past few seasons in Philadelphia, there has been a renewed emphasis on the importance of drafting. Beyond just the early round picks, who are expected to eventually become NHL players, a successful organization must find players in the later rounds who contribute to the NHL squad.
In looking at the Flyers prospects pool, it is easy to get excited about Ivan Provorov, Travis Konecny, Travis Sanheim, Nicolas Aube-Kubel, Sam Morin, and Robert Hagg. Those players were highly touted going into their respective NHL drafts, and have continued to progress at a solid rate since then.
What may catch Flyers fans by surprise, however, is the amount of late(r) round picks who look to be on a solid path toward the NHL. Oskar Lindblom looks to have a future as an NHL power forward. David Kase has a fair amount of skills that will bear themselves out as he gets older and earns more ice time. Goaltenders like Anthony Stolarz and Felix Sandstrom are showing that they have many of the necessary tools to become good professional players. Overall, the Flyers have a strong, balanced prospect pool.
One thing that stands out over the past few years has been the Flyers success in the 6th round of the NHL draft. Their last three 6th round picks are all showing that they are a force to be reckoned with.
2013 – Merrick Madsen (G)
Going into the 2012-13 season, Merrick Madsen was not on the NHL radar. It was not until Peter Laviolette, then the Flyers head coach, was looking into Proctor Academy for his own son that the Flyers heard of Madsen. Madsen was the goaltender at Proctor Academy, and standing 6'5″ meant that he had the tools to potentially become a professional goalie.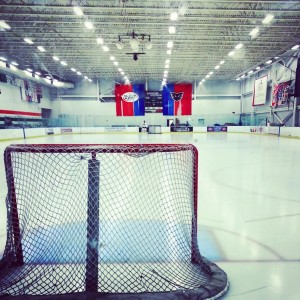 The Flyers took a chance on Madsen in the 6th round of the 2013 draft. He was decent in his first post-draft season, posting a 10-16-0 record with one shutout and a .904 save percentage in the NAHL. In 2014-15, Madsen began his first collegiate season playing for Harvard. In his first season, Madsen only appeared in one game, allowing two goals in a rough outing.
Harvard relied upon Steve Michalek last season. Michalek started 37 games for Harvard in 2014-15, which sealed Madsen's fate during his freshman season. However, as the 2015-16 season gets rolling, Madsen is off to a hot start.
He has started three games, in which he is 3-0-0, with a .976 save percentage, and two shutouts. Michael Lackey, the other goaltender for Harvard, has been splitting starts with Madsen, and the two goalies seem to be a solid tandem. Although this season has only represented a small sample size, it is incredibly encouraging to see such a young goaltender posting great numbers after spending most of the previous year on the bench.
2014 – Radel Fazleev (C/LW)
Radel Fazleev is a player that the Flyers organization is high on. Within one year of drafting Fazleev, the Flyers signed him to an entry-level contract. Signing 6th round picks that quickly is unheard of and caught many fans off guard. However, Fazleev's play has earned him the respect of fans and coaches alike.
Having scored 25pts in 38 games in the WHL during his draft season, there were not high hopes for Fazleev's offensive abilities. However, he has steadily improved his offensive output since then and earned 51 points (18G, 33A) over 71 games in 2014-15. Throughout his time in the WHL, Fazleev has thrived in the playoffs and on the penalty kill. He has earned 21 points (7G, 14A) through 23 playoff games and has earned five shorthanded goals over the past two seasons.
This season, Fazleev is ranked 15th in the WHL in points, with 26 (12G, 14A) through 23 games. It is true that the offensive numbers of 19-20 year old players in juniors should be taken with a grain of salt. But Fazleev's overall play and natural progression have proven that he has the potential to be an effective bottom-six NHL forward and penalty killer some day.
2015 – Cooper Marody (C/RW)
When Cooper Marody fell to the 6th round of the 2015 NHL Draft, I was a bit perplexed. He had averaged over a point per game in the USHL last season and his scouting reports boasted of his speed. Sure, a player can have all of those things but lack the awareness necessary for the NHL, but Marody was worth a mid-round pick, right?
The Flyers landed Marody with the 158th overall pick. Marody has since joined the University of Michigan Wolverines and is their leading scorer through eight games. Marody has compiled five goals and five assists, while his teammate and fellow 2015 draftee, Kyle Connor, has earned five goals and four assists. Connor, unlike Marody, was drafted 17th overall and is considered a top prospect.
These numbers are obviously from a small sample size. Kyle Connor is a top-notch prospect and will likely average over a point per game all season long. In the early going, Marody is proving that he can run with the big dogs. For a 6th round pick, there is not a lot more you can ask for.
The NHL is littered with late round picks who rode successful college careers to NHL success (Johnny Gaudreau, Anders Lee, etc). The Flyers are hoping that Marody is the next college success story, and he is off to a great start.