Dillon Heatherington THW Close-Up:
Date of birth: 5/9/1995
Place of birth: Calgary, Alberta
Ht: 6'2″     Wt: 187 lbs
Shoots: Left
Position: D
NHL Draft Eligibility: 2013
THW The Next Ones Rankings (January 2013): 60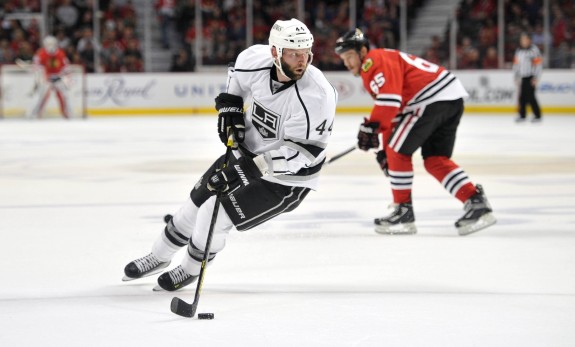 Other Rankings:
THW Warm Room Rankings (April): 49
ISS (May): Not ranked
Future Considerations: Not ranked
Craig Button: 39
Consensus aggregate of several services (NHL Numbers): 62
CS Final Rankings for North American skaters: 31
***
[NHL 2013 Draft Guide – The Next Ones Draft Headquarters: Your quintessential draft resource]
***
Dillon Heatherington has slowly, but surely, been moving up the draft rankings month to month.  The Swift Current Broncos have relied heavily on him and teammate, Reece Scarlett, to rack up key minutes on a team that gave up one of the fewest goals against in the entire WHL – much in part to Heatherington.
Heatherington already has NHL size.  Standing 6'2″, he a physical force on defense.  He's surprisingly mobile for such a big defenseman, but it's refreshing to see someone of that size skate as well as he does.  He's developed well under Swift Current's system and rounded out his defensive game as the season progressed.  His offensive numbers won't jump out at you, but they are effective for the type of game he plays.
He sees the ice very well and knows when to dish the puck before getting into trouble.  Heatherington is mainly a defense first/offense second type of defenseman, but he has shown great awareness and puck control.  There aren't many flaws to his game, which is likely why he consistently received higher ranks throughout the year and likely why he will be selected higher than most.
Where Will He End Up In June:
He may not be taken in the 1st round of the draft, but I doubt he falls past the 2nd.
Scout's Honor:
"Heatherington is impressive to watch in person. He's a workhorse; he chews up a lot of ice time. Strengths include his skating and mobility, and he has great defensive zone awareness. While he can pass and move the puck well, he'll likely be more of a defensive defenseman as a pro. His shot needs some work, especially on the accuracy component, but has potential. He's a real solid mid-2nd rounder with upside to be taken higher."
Chris Ralph – The Hockey Writers
"He's got very good size at 6'4 and 196 pounds.  He skates well, with a big powerful stride and the mobility to stop and backpedal on a dime.  He's got good reach, an active stick and has the smarts to always be on the correct side of the puck.  His physical play has also shown solid growth this season, engaging the body more and learning to use his size and weight in the corners and in battles for loose pucks.  He competes hard and rarely gets exposed by a forecheck.  Very smart with the puck and if he doesn't have a passing lane in his own zone, he'll simply chip the puck out and avoid any risks. He's been paired mostly with Devils prospect Reece Scarlett this season, playing top-pairing minutes against other teams top lines.

Offensively, his game has also grown since last year.  In 2011-12 he was counted on to be mostly a defensive player as the Broncos battled many injuries and his minutes were increased because of it.  As it turns out, those minutes have really increased his development speed and it looks to have really given him a push in the right direction.  He makes a strong first pass and is able to use his skating ability to join the rush if he wants.  From my viewings, he does appear to be a guy that will have offensive value more as a player that starts the rush with a pass, rather than a guy who leads the rush or unleashes huge shots from the point."
Cody Nickolet – WHL From Above
"Heatherington is a smooth skating defenseman that has flown under a lot of the 2013 drafts hype radar. He made quite the impression in recent viewings and seems to have an excellent grasp of the defensive position. His gap control is excellent and he is able to handle faster forwards because of his mobility and reach. Offensively he skates well and has excellent passing skills; he battles periods where he is just hesitant to engage instead preferring a more conservative game offensive game."
Aaron Vickers – Future Considerations
"Defense-first backliner who is good in transition. Strong positional skater who limits opponents chances due to his calmness and smarts. Plays a make it simple style and uses his teammates as safety valves, and doesn't try and do too much. He may need to improve stop & starts, but moves well laterally, and adding a little more aggression to his game might make him even more desirable. Does have some grit to his game, and since he will be looked at as 3rd pairing guy, that might be a prerequisite to advance. Excellent functional strength and good instincts."
Bill Placzek – DraftSite.com
Statistics:
Bio/Interview(s)/Links:
Interview with Buzzing the Net
Profile on Last Word On Sports
Prospect overview on Hockey's Future
Interview with the Calgary Herald
International Tournaments:
Heatherington played for Team Canada at the U18 WJC where he had one point in seven games.
ETA:
2-3 years
Risk/Reward Analysis:
Risk: 1/5  Reward: 4/5
NHL Potential:
2nd or 3rd pairing defensive defenseman
Strengths:
Speed
Size
Physicality
Poise
First pass
Sees ice well
Flaws/Aspects He Needs To Work On:
Edgework
Agility
Learning to know when to be physical or play it safe
Fantasy Hockey Potential:
Offensive: 2/10  Defensive: 8/10
NHL Player Comparison:
-The way Heatherington uses his body and size, coupled with his vision and puck control, he is similar to Robyn Regehr in his style of play.
Video(s):
***
THW's The Next Ones prospect profile template design architect: Chris Ralph
Follow Shawn Reznik on Twitter: @ShawnTHW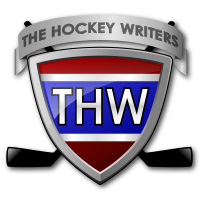 The archives of THW contain over 40,000 posts on all things hockey. We aim to share with you some of the gems we've published over the years.