by Jas Faulkner, contributing editor
Are NHLers passing the puck, er, buck to their better halves?  Let's look at the tape…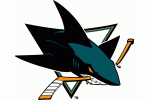 During a telephonic press conference on July Ninth, Sharks general manager Doug Wilson and head coach Todd McLellan were on hand to announce they were adding  NHL veteran player and coach, Larry Robinson to San Jose's staff as an associate coach.  This is good news for Robinson, his family, and the Sharks.   As moments in a franchise's history go, it was nice.  Decent men who strive towards excellence were honoring the arrival of one of their own.  Want to share some good news?  Count me in. Aside from the aggregate of accomplishment collected in the Sharks' media lounge that afternoon, the event was notable because of one particular wrinkle in the discourse that Robinson and those who questioned him couldn't seem to let rest. Why move from New Jersey to San Jose?
"It was about moving closer to family.   It was about moving to closer to family, many of whom are in this part of California.  Living in New Jersey was not that difficult for me. I'm happy where ever there is a rink.  My wife needed to be closer to family.  Her days could get pretty long being that far away from the grandkids." 
Robinson would refer to family matters as his primary concern six times in a little under an hour.  Was it a cop-out or are we not getting what should be a very evident aspect of team- and career-building in the NHL? The veritable youthquake in the nineties and oughts caused many franchises to shake free of venerable players.   It created a huge gap between  the degree of maturity and experiential wisdom that teams needed and the raw talent that could push a club way beyond just being good enough.
Some of the young turks who have dominated for the last handfull of years are now looking to the future.  Some of them have paid attention to the examples set by their coaches, their teammates, and the veterans who may happen to be around in one capacity or another.  They witnessed career peaks and valleys. Seeing that means they have also witnessed  the concomitant beatings relationships routinely take as a part of NHL life. Seeing the couples who survive decades spent in the league whether it's on the bench, behind it or in the press box sends a message that it's not easy, but it is worth the hard work.  Why not find the team that wants you where the culture is right and the geography hits closer to everyone's wish list?
Pundits and groundlings can ascribe whatever darker motives they wish to the moves made by the Zach Parises and the Ryan Suters and the Larry Robinsons of the league.  What it comes down to is something as simple as being mature enough to recognise that having the privilege of a family means thinking in terms of "we" instead of "me".
Shea Hey! Hey!  No, really.  HEY!
The remaining free agents of all flavours are starting to see their shenanigans nudged from the spotlight by the impending deadline for an agreement to be reached (or not) for a new CBA.  While heavy hitters like Shea Weber and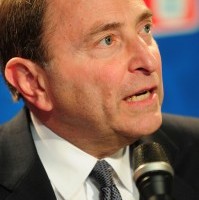 Rick Nash have dominated headlines over the past twelve months, the prospect of a
delayed season
or complete  lockdown has many fans and more than a few writers looking to
other leagues
for inspiration.
With so much speculation about the upcoming season, all we can do is hope things get straightened out before October. In the meantime, how will the free agents fare with so much attention going to the owners, the  Commishcritter Bettman and the possibility that the season could be delayed?  Some will hit the golf course for a year, others will go overseas to play and there may be  players who decide to  try their luck with the so-called minor leagues scattered over the continent.  Whatever happens,  the business side of hockey is going to be the biggest news on or off the ice for the NHL for a good while.  
At the very least, I hope all of those idle players don't decide to hit the airwaves:
Jas Faulkner is a minimally socialised writer and artist who lives and works in Nashville, Tennessee. She hearts her attitude problem.