You may have heard of DJ Steve Porter from his video mash-ups and remixes on YouTube — his most well-known being "Press Hop", where he used the infamous Allen Iverson "Practice" speech along with other notorious clips of outbursts from athletes and coaches. His work has been featured on ESPN's NFL Countdown as well as spots for the NBA Playoff. Porter is no stranger to mixing videos for hockey either, and now he brings his unique talents for a second year to CBC's Hockey Night in Canada.
As of late, Porter has been putting together his first mix of this season which includes footage he has received for Saturday's GameDay, which will debut a teaser called "Why I Love the Game".
"I'll be kind of ripping and shredding through these clips and try to create a montage that has a similar tone of elements of why everybody loves the game," said Porter of his current project for CBC. He'll be using clips of current players, musicians and sound bytes from HNIC commentators like P.J. Stock in the medley.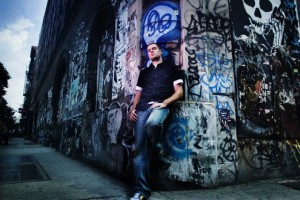 According to some, he's rather lucky to be working on CBC doing video remixes since he will probably have ample quotes and video clips of HNIC's most legendary talking head, Don Cherry.
"Oh yeah, he's the man — he's awesome," Porter says about the co-host of the popular "Coaches Corner" segment. His favorite use of Cherry's sound bytes from his first year at CBC?
"I used a mix last year," said Porter. "Don't go changin', Do your way, go down blazin' – that's definitely the quote."
Aside from Cherry, Porter will have plenty of other fun quotables to work with considering some of the characters the NHL already has to offer. He approaches this by waiting for the clips to come his way to put together an entertaining mix.
"Right now, it's kind of a wait and see situation," Porter explained. "I see sound bytes here and there and you sort of wait for the drama to unravel and you never know in a given week whose going to a give you that crazy soundbite and that's just going to be like you gotta do something with that. That's how we're just going to play it this year. If something happens, then I'll be receiving the assets and then going nuts on it so it can air the following Saturday."
It should be exciting to see his 2012 Winter Classic mash-up then with the likes of John Tortorella and Ilya Bryzgalov.
DJ Steve Porter, a Master of Many Sports
Even though Porter is well known for doing work with other sports like NBA and NFL and most of his YouTube hits do not include hockey,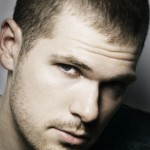 the video-remixer actually enjoys mixing hockey clips and takes equal amount of pride in his work. "Hockey has a different sense of humor, (and) there's a different tradition, and so I think that's important just to keep those in line as well," said Porter.
"I think I try to let a little bit of more of my rock and roll side come out a little bit with some of the music."
In essence though, it is all the same process he goes through for the other sports he has worked with.
"Things change a little bit, but at the same time we're just trying to make some fun mash ups that highlight a certain topic or highlight a certain player — or in some cases, an event." He referenced how they have done marquee matchups like Canadiens vs. Maple Leafs and the Winter and Heritage Classics.
While Porter's done work for other sports, what makes him different is that he actually likes hockey and is rather passionate about the game. The 32-year-old DJ is from just outside of Boston and grew up a hardcore Bruins fan. He never played ice hockey, but as a kid, he played street hockey and loved to watch the games on TV and adores hockey video games. He described his love for Boston sports once as a "disease". Of course, this is all before Boston became the ultimate sports town with the likes of the Patriots, Celtics, Red Sox and now, the Bruins. With the B's now added to that champions list, Porter said, "I was able to get a cure when they won the Stanley Cup so now I'm all cured."
In fact, Porter is so "cured" that despite the Bruins struggles this season, he is not concerned, and figures the team will get back its wits.
"I think there's definitely a 'Stanley Cup-itis' that comes with winning," he admitted. "I don't know if it's sort of a hangover or a lull, but I think every team has to sort of look at themselves hard in the mirror and realize that it's a new season and reset that internal fire.
"I wouldn't put it past them to get over the hangover," he added, "but I also wouldn't discount the fact that they're having a bit of a hangover."
He didn't think they needed a shakeup to their roster or coaching staff, and believed it was purely internal. His ultimate response was, "Give it a bit more time before we push the panic button."
He joked about the Bruins sweeping the Cup Finals, but then stated he had no favorites this year. "Anything can happen every season," he said. "That's why I love hockey."
You can find Porter's work at www.PorterHouseMedia.com and  http://www.cbc.ca/sports/hockeynightincanada/djsteveporter/video/#id=2150611930 for his work on HNIC. Keep an eye out for the upcoming www.DJStevePorter.com as well.