The game wasn't what mattered. Johnny Boychuk's homecoming didn't grab headlines either. That's when it's clear that something went wrong.
Not too many games in October can determine the fate of a team's season. However, with the injury to Zdeno Chara, the Bruins could find themselves in too big of a hole to claw out of come December.
During the other night's game versus the New York Islanders, the seven foot Slovak defenseman tore his PC ligament in his left knee. With Boychuk in blue and orange and Chara stuck on the sidelines, the depth that the Bruins boasts on defense will certainly be tested.
In the Bruins' first test since Chara's gruesome injury, Dougie Hamilton stepped up in a major way, logging 22:31 of ice time and contributing a goal and two assists. While Hamilton's first game playing on the first line with Dennis Seidenberg went better than anyone expected it to, many fans are already convinced that the Bruins are going to be fine during Chara's absence.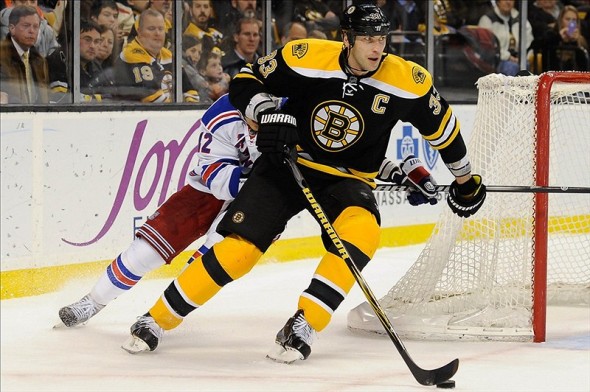 No matter how well Hamilton's first game went, he cannot replicate the effect that Chara casts on teammates. The Bruins leader of time on ice for the past nine seasons, Chara is counted on in all three phases of the game. The seven time All-Star has one Norris trophy to his name, while he finished in the top five eight times. He plays on the power play, shielding the goalie with his larger-than-life frame, or can tee up slap shots that leave skid marks in opposing goaltenders' pants. His long reach forces opposing forwards to make their move early. He can also pick off a great deal of passes utilizing his reach.
No one can replace his leadership in the locker room, and there aren't many players that stand up for their teammates like Chara. When a teammate is hurt, or is the victim of a vicious or cheap hit, Chara is always there to defend them. Just ask Alexei Emelin:
Spanning from 2007-2014, Chara amassed an impressive +161 rating and 39.1 defensive point shares. While his offensive production will not make him an early draft pick in fantasy hockey, the Bruins' captain provides defensive stability and makes Tuukka Rask's job a whole lot easier.
What will the Bruins defensive pairing look like while Chara is inactive? Against Toronto, Claude Julian rolled out the following onto the ice the majority of the time:
Dougie Hamilton-Dennis Seidenberg
Torey Krug-Adam McQuaid
Matt Bartowski-Zach Trotman
These six are much less intimidating of a group than what was on paper a week before the regular season started. While I am a fan of Hamilton and Krug's offensive capabilities and overall potential, having Chara and Boychuk in the lineup would have solidified the back end more. For a team built off the foundation of a defensive mentality, the Bartowski-Trotman line appears feeble. Trotman has a grand total of three NHL games under his belt, and Bartowski has been knocked for consistency issues in the past. Despite some moments of brilliance, he looked overmatched in last season's playoff series against the Montreal Canadiens. With four games and a minus three rating, I'm not exuding confidence in Bartowski's play.
Do I believe that the Bruins are doomed without Zdeno Chara? No. Deploying the 'next man up' philosophy, Hamilton and others seeing increased ice time will acclimate themselves to more minutes against the opposition's top forwards. Will there be bumps in the road? Yes. Will we all be on the edge of our seats swearing at the television while a defensive meltdown is occurring before our eyes? Probably. While it might look ugly at times, the Bruins will be able to crawl back to the top of standings when Chara steps back onto the ice.