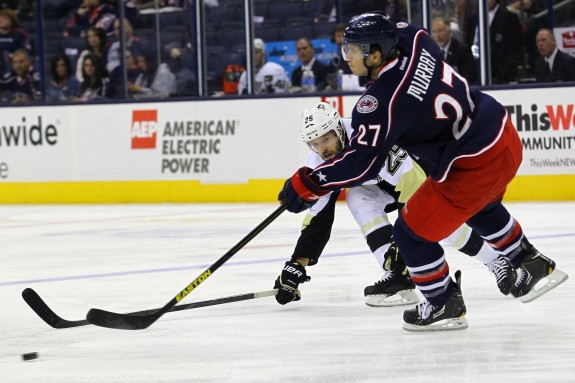 Since 1931-32, the Calder Award has been handed out to the NHL's best first-year player. In 1937-38 it was immortalized in the Calder Memorial Trophy and in that time the only time the league failed to distribute the award came in the cancelled 2004-05 season. In it's 80 seasons, the award has been prescient more times than not with all-time greats like Terry Sawchuk, Glenn Hall, Ken Dryden, Denis Potvin, Bobby Orr, Mario Lemieux, and Teemu Selanne all winning the award before going onto hall of fame careers. Although there are many great names that have won the award, one position has been outrageously underrepresented in Calder Trophy voting: defensemen. Overall a dominating 54 forwards have come away with the award including the last three winners, a very respectable 16 goaltenders have managed the feat, leaving only a scant 10 defensemen with the honor.
Why Don't More Defensemen Win the Calder Trophy?
There's no question that the development of an NHL defenseman tends to be a longer process: very seldom do they leave junior early, and very seldom do they really make the direct transition from juniors to the NHL, normally it takes at least a brief stop in the AHL before a player can truly be viewed as "ready" for the NHL. And even when those circumstances have been met, a young defenseman rarely has the opportunity to begin their career playing alongside the best defensemen already on the NHL roster. They are normally thrown on the third pairing with limited minutes in "protected" circumstances against weak competition with favorable offensive zone starts.
There is a huge growth process for defensemen in the NHL–much more so than their forward (or goaltending) compatriots. Not only do defensemen typically need to grow physically (gain muscle, fill their frames, manage the strains of playing upwards of 20-25 minutes per game), but NHL-caliber defensemen also need to grow mentally. While a highly skilled rookie forward can get a pass for lapses of on-ice responsibilities, and can make up for it with offensive production, a rookie defenseman gets no such breaks. He needs to know exactly where he needs to be at all times on the ice, if he doesn't, the end result is normally goals against. As such, there's no real doubt that rookie defensemen simply need more time to develop, even after they make the NHL, and that playing defense in the NHL, at a basic level, is more challenging than playing forward.
On another line of thought, forwards simply stand a much better chance of having regular ice time game in and game out in the regular season: rather than 1 in 6 defensive positions, forwards have twice the opportunities to make a lineup. As such, a lot of defensemen don't get enough playing time to ever compete for the Calder Trophy, an opportunity that many forwards are given at an increasing rate thanks to the salary cap era.
As far as goaltenders' success at winning the Calder Trophy goes, very often they have no choice but to win the award. If a rookie netminder gets the majority of his team's starts and he happens to get his team into the postseason, that's pretty much a guaranteed finalist nomination, and without a crazy effort from a forward in the season, an easy win, remember: Steve Mason, Calder Trophy winner, 2008-09.
Will this Year by Any Different?
There are few times when the defensive pool of rookies is quite as deep as what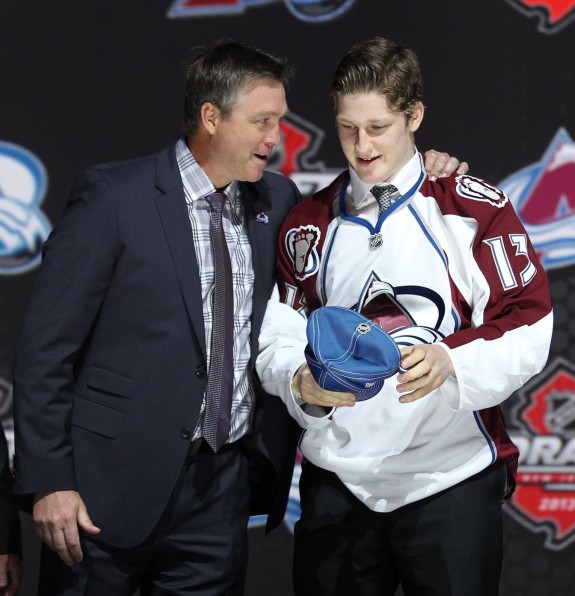 we should expect to see in the NHL this year. With Ryan Murray, Jacob Trouba, Seth Jones, Ryan Murphy, and Torey Krug pretty much guaranteed to make an impact at the NHL level this year, and with players like Derrick Pouliot, Olli Maatta, Morgan Rielly, and Matthew Dumba fighting for final roster spots with their respective NHL teams the age of young defensemen is upon us. But it is not as though the league will be without dynamic rookie forwards either: with 2013 draftees Nathan MacKinnon, Jonathan Drouin, and Aleks Barkov and with players who have paid their dues in the AHL for the last couple of seasons including Ryan Strome and Brandon Pirri ready to make the leap into fortuitous situations with the Islanders and Blackhawks respectively there will still be plenty of reasons for voters not to give an 11th defenseman the Calder Memorial Trophy.
Final Thoughts
Call this a biased opinion but from all this author has had the opportunity to see, Ryan Murray is as much of an unstoppable force as there will be amongst any rookie, amongst pretty much any PLAYER in the NHL this season. If he can keep his health and continues to have the opportunity to play with James Wisniewski (as he has all preseason and training camp) it would be a shock for him to not win the Calder Memorial Trophy. Who do you have? Let us know in the comments below.
Andrew is a professional student earning his Masters at WVU. He enjoys craft beer and watching open wheel racing. Find him on Twitter: @andrewroman.