Growing up, my father used to tell me: "Don't kill yourself tryin' to make a living."
I suppose I could draw parallels between that quote and the Metropolitan Division.
The Best Division in Hockey
Right now, there's no denying that the Metropolitan Division houses a multitude of the NHL's top teams. From the surprising Columbus Blue Jackets and their nearly 70 total points (as of this writing) to the old standbys currently led by the Washington Capitals, the Metro is a flurry with salivating, playoff-bound teams. Yes, it truly is a smorgasbord of premier NHL talent.
That's why it's probably better to not win it.
Shoot for the First Wild Card
Okay, okay, so maybe all of this seems a bit "pie in the sky" or at very least, illogical by any stretch.  There would, however, be a distinct advantage to nabbing the first wild card spot instead of playing within the division for the first round.
Do you want to play a game?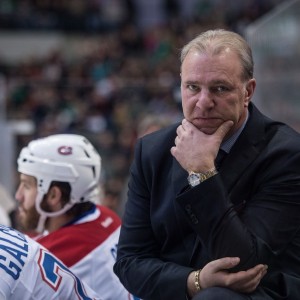 Let's say that Washington wins the Eastern Conference and the rest of the division keeps it close. After all, we're over halfway there. I'd say we've probably got a good representation of how things are going to shake down once playoff seeding becomes a bit more clear.
For the purposes of this hypothetical, we will assume that the Montreal Canadiens maintain control of the Atlantic Division. After all, it may happen!
If this takes place and the Pittsburgh Penguins finished the season in the first wild card spot, they'd likely face Montreal. The Canadiens would represent a slightly easier path to a first-round victory as their notoriously defensive-minded Michel Therrien seems more than willing to concede yet another playoff series. (I have a tremendous amount of respect for Therrien, but I'm calling this as I see it…) The matchup just doesn't bode well for Montreal in a seven-game series.
After that, the Pens could bounce back into divisional play to hopefully continue their onslaught upon their more familiar foes.
You Can't Just Tank…
Hey, nobody said anything about tanking the remainder of the season. There are creative ways to "just sneak into the playoffs" which might actually benefit the Penguins in the long-term.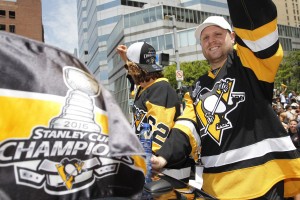 First, head coach Mike Sullivan could give the HBK line a really strong look during the last few months of the regular season. The Hagelin-Bonino-Kessel line hasn't really lived up to its own hype and its production pales when compared to that of the line that dominated the 2016-17 playoffs. Phil Kessel has scored just under half of his 46 points on the power play this season. While that's great for PP numbers, with only 25 points to his name at even-strength, there's plenty of opportunity for improvement.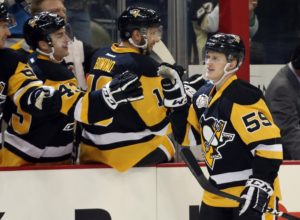 Next, there's the great question about Jake Guentzel and his ability to hold up in a top-six role moving forward (and especially in the playoffs). If he can, he'll need to prove it during the remainder of the season. He's developed a rapport with Evgeni Malkin but he hasn't scored a point in three games. Again, opportunity abounds as he attempts to prove himself between now and season's end.
Then there's the ongoing debate about the seventh defenseman. Some hockey fans sigh with frustration when you mention the names of Steve Oleksy or Chad Ruhwadel as potential seventh defensemen when the playoffs begin. There's talk about trading for Kevin Shattenkirk, Dennis Seidenberg or Dougie Hamilton. But who would you trade in order to make room for them?
@fantabulous937 #Penguins have problems…lack of quality depth on the blue line is at top of the list…gotta trade for defenseman or two

— Craig Campbell (@craigrcampbell6) January 15, 2017
When they get here, how would they fit in, assuming you bring them in as a seventh defenseman? Could they pick up the up-tempo system the Pens play in relatively quick fashion? And exactly which one of those big-name defensemen really wants to turn into a healthy-scratch, seventh defenseman? They're all going to want to play.
Turning Again to Logic
This was a fun revelation into how the Pens might turn a second-half evaluation of a few players into the top wild card spot. The truth is, though, that no hockey player in the history of the game is thrilled with the idea of being "merely okay" during the most impactful portion of the regular season. Sullivan's face turns bright red even during the closest loss. Expecting a head coach who's THAT motivated to win, to actually become complacent with a string of potential losses just isn't on the menu.
The Pens would do well to not toil away in an effort to win the Metro. But asking them to do that would be akin to being required to saw off your own foot.