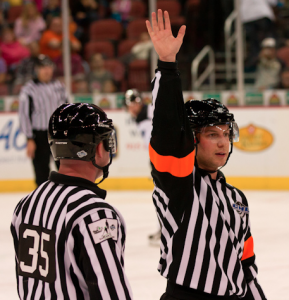 It seems the daily fantasy hockey leagues are taking notice of one thing. Finding the gems are of the utmost importance in winning. This is far from the perfect science. Then one has to look at all the injuries and somehow make the most educated decisions. Even then, that is sometimes not enough. Let's get down with the DraftKings and take a peak into the daily fantasy hockey world for this weekend.
There are always those gems…….
The reality is on daily sites, winning requires some luck. If you think every gem will pan out then we have a bridge to sell you. We have been touching on certain ideas and theories over he past few weeks like finding value. It is hard to believe but some guys are just ridiculously cheap in daily leagues that normally one would never expect. These are some one may want to consider on a relatively light Friday and going forward too.
Matt Duchene (Colorado Avalanche) — At $4800, Duchene is too good of a value to pass up under any circumstance. There are so many guys above his value that do not play a ton or produce a point a game. His 3.6 fantasy points per game is higher than players like Jonathan Toews at 3.1 for example. That is not the only name obviously but it is a big one considering Chicago's streak. Ironically the two teams play each other tonight.
Lee Stempniak (Calgary Flames) — Stempniak, at only $4100 is a pretty good deal at 3.0 fantasy points per game. The 16 points in 21 games is quite the surprising number and yes his production has tapered a bit over the last 8-10 games but that may make him a bit more due this weekend. You have to save a little and in this case the Flames winger represents steady output.
Jay Bouwmeester (Calgary Flames) — People forget that some defensive categories get counted in what a defenseman does in daily fantasy. It is not always the sexy points but sometimes the blocks and hits that help your bottom line. In Bouwmeester's case, he has 12 points in 21 games but does have 45 shots and 31 blocked shots. Anaheim does play a bit wide open so don't be surprised if Bouwmeester reaps you a little reward.
Jay Bouwmeester has provided a little fantasy gold as seen above.
===============================================
Get Your Deposit Bonus Right Here
Yes you can really have your deposit match with no questions asked. At DraftKings, they will match 100% no questions asked. All you have to do is sign up for an account today, deposit some money and then your money is magically doubled just like that. This is an easy way to get you into the game.
Hopefully this is something that entices you to join. However, there is still one more trick up our sleeve that we have at our disposal.
===============================================
A Washington Is All You Need
That is all it takes. One dollar can be the difference between you and some extra money. The NHL Daily Dollar is probably the easiest daily contest out there on the internet. Like we said, one solitary Washington on the bill is all you need to make a few Washingtons and maybe even a couple Lincolns along the way. Just draft your team of nine players ($50,000 cap) and submit. That's it! Then just wait for the results. There is no checking your team everyday because it is just a one time event. Check it and forget it then hope a little money comes your way.
Just imagine if everything in life were that easy. Hopefully, you follow us on Twitter and can take advantage of some of the questions we answer for daily leagues.
===============================================
Good luck in your daily leagues this weekend and of course let's win some money. We want to see some of your picks in the comments section because the goal is to fill that wallet. Thanks for reading.