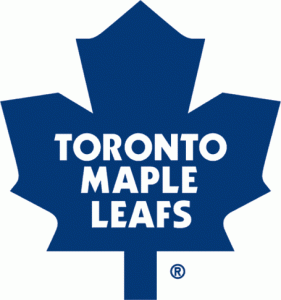 Having missed the playoffs again, the next significant fixed date Maple Leafs fans can look to is June 24, when the NHL Entry Draft will commence at the Xcel Energy Center in Minnesota. After having traded away his own first round choice, Brian Burke was able to acquire the 2011 first round choices of Boston and Philadelphia, both of which will come in the last third of the first round.
Today's draft represents an excellent way to build a franchise. Specifically, high draft positions are most coveted, for obvious reasons. Over nearly 50 years of the NHL Entry Draft (originally called the Amateur Draft), some franchises have been consistently good at drafting talent, while others never quite got the hang of finding the best player available. The Toronto Maple Leafs, who have participated in every draft, have had mixed results.
Given the discussion devoted to the deal that brought Phil Kessel in exchange for 2 first round choices, and the subsequent acquisition of 2 later picks, and what that may mean to the franchise, it is an interesting exercise to look back at how the Leafs have drafted in first rounds of previous drafts.
In terms of methodology for this series, we try to limit this strictly to the draft picks which occurred in each draft's first round. There is no adjustment for the fact that today's first round involves 30 players, as opposed to 1963 which included only 6. Focus will be on players available to the Maple Leafs at their first round opportunities. For example, discussing the 2010 draft would not include Taylor Hall, as the Leafs never owned the first overall pick, and therefore had no opportunity to draft Hall. But, it would include Tyler Seguin, as the Leafs owned the second pick at some point. Further, any players selected up to #43 (Toronto selected Bradley Ross) is considered, as hypothetically Toronto could have exercised their choice on anyone up to that point. Years with multiple first round choices will have multiple entries. If the Maple Leafs did not select during the first round, the first player they did select, regardless of round, is noted. In this way, a good second round (or later) choice could not mitigate for or against what occurred in the first round. We also try to follow trade chains as far as possible. In that respect, the trading of the 3rd overall choice in 1990 for Tom Kurvers will also include some discussion about the trade of Kurvers for Brian Bradley. The number of drafts in each installment may vary, as some years will require more attention than others, either for a significant player, complicated trades, or multiple draft selections in the first round. Certainly, comments are expected and welcomed. On to the early NHL Amateur Draft…
Part 1: 1963-1967
1963 – #6 Walt McKechnie C
The 1963 Stanley Cup winning Maple Leafs drafted last in the first round, selecting London Nationals junior Walt McKechnie. A point-per-game player in junior, McKechnie could not crack the lineup before being traded in 1967 to Phoenix of the WHL for Steve Witiuk, a 38-year old who would never play for Toronto. Eventually breaking in with the expansion Minnesota North Stars, McKechnie would become one of the most traveled players in the league. Playing for Minnesota, California, Boston, Detroit, Washington and Cleveland, he eventually found himself back with Toronto, traded by Minnesota for Toronto's 1980 3rd round choice (#53 Randy Velischek). Walt played 133 games as a second line centre in Toronto with 33 goals and 104 points, and made the playoffs for only the second (and final) time in his career in 1978-79. The return of Punch Imlach to Toronto and a slow start saw McKeck sent to Colorado for the Rockies' 1980 3rd round choice (#43 Fred Boimistruck). McKechnie played 955 NHL games, with 606 points, finishing his career with Detroit. Verdict: Only 5 players (of 21 total) from the 1963 draft played any NHL games, and only 2 (Jim McKenny and Gerry Meehan) were drafted after McKechnie. Most of the best young talent had been locked up by the old farm system, so players in the first draft were perhaps seen as lesser prospects. Walt McKechnie was a solid, if unspectacular, player who got his chance through expansion, and made the most of it to play 16 NHL seasons. His reacquisition gave the Leafs an experienced centre on a young team hoping to make a post-season splash. Further, the flip of 3rd round picks in 1980 allowed Toronto to move up 10 spaces in the draft (though Velischek would prove the better defenseman over Boimistruck). In all, McKechnie was a decent selection.
1964 – #5 Tom Martin LW
The Leafs had the 5th selection of the 1964 draft, choosing Tom Martin from Toronto Marlboro Midgets. Martin played 3 games with the Maple Leafs, scoring one goal. No other 1964 first round draftee made the NHL, and in fact, only 9 players from this draft played in the NHL at all. Martin was moved to Phoenix of the WHL for cash in 1970, and would go on to play in other pro leagues, including playing over 200 WHA games. The only player to play in the NHL who was drafted before the Leafs' second choice was Tim Ecclestone (NYR #9). Ecclestone played 692 NHL games, including 51 on wing for the Leafs between 1973-75, scoring 10 goals and 15 assists. Verdict: As with other early NHL drafts, few players went on to be NHL regulars, as so much of the top talent had already been signed into NHL farm systems. In a draft where Ken Dryden went in the 3rd round, perhaps Toronto could have done better than Martin. But, as only Martin played any NHL games at all of the 6 first rounders, it's evident all teams were still finding their way.
1965 – No Selection
The 1965 NHL Amateur Draft was seen by most to be a very weak field. The Toronto Maple Leafs actually declined to exercise their draft choices. Only 11 players were chosen, only 2 played any NHL games, and only Pierre Bouchard (drafted 5th overall by Montreal) played more than 100 games. Verdict: Not to put too fine a point on it, but few players really had much chance at an NHL career. Certainly there were good players available, but for in most cases, it was common for a draftee, even a first rounder, to spend his playing career in minor-pro leagues or be traded for cash. Draft picks had yet to gain the high regard found in later years, and between veterans and farm teams stocked with prospects, NHL teams had yet to realize the potential of the draft.
1966 – #4 John Wright C
The Leafs used the 4th overall selection on John Wright, a centre from West Clair Jr. B.  Wright would be lost to Toronto as he was claimed by WHL Vancouver in the 1970 Reverse Draft, and became property of the NHL Canucks when the team switched leagues. He would total 127 games (16G, 36A) at the NHL level. Drafted after Wright and before the Leafs' second choice were: Phil Myre (MTL #5, G, 439 GP,149 wins, 198 losses, 76 ties, 3.53 GAA, 14 shutouts), Steve Atkinson (DET #6, RW, 302 GP, 60G, 51A, 104 PIM), Rick Smith (BOS #7, D, 687 GP, 52G, 167A, 560 PIM) and Joey Johnston (NYR #8, LW, 331 GP, 85G, 106A, 320 PIM). Verdict: Toronto chose a player who played a limited role on expansion teams. They passed on Myre, a decent young goalie. They also passed on Smith, who won 2 Cups as a blueliner for Boston. This draft marked something of a turning point, as 14 of 24 selections played NHL games. Wright's 127 games represented only the 12th most games played by someone from this class. In this case, the Leafs were unable to select the best available player in a draft that turned out some decent players.
1967 – #9 (selection passed)
The Leafs chose to pass in the first round of the draft, now expanded to include 12 teams. Their first selection was  J. Bob Kelly of the Port Arthur Juniors at number 16. In all, 18 players were selected, only 3 played in the NHL. Kelly would play the most games, 425 as a left wing for St Louis, Pittsburgh and Chicago. Verdict: The Leafs actually drafted the best of a poor field. Unable to sign Kelly, he made his way to the IHL before catching on in the NHL, meaning the Leafs ended up with no return for this asset.
Overall: In the first 5 NHL Amateur Draft first rounds, the Maple Leafs fared about as well as any other team. Of 33 first round picks by all teams, only 10 played more than 100 NHL games. and only 1 (Brad Park, #2 NYR 1966) would reach the Hockey Hall of Fame. Many of these players were traded or lost in expansion drafts, and few found success with the team that drafted them. Toronto didn't unearth many gems, but few organizations did during those early first rounds. It would not be long though before the stars of tomorrow began showing up as first round draftees.
A graphic designer and production artist by trade, Mark is a long-time hockey fan. He was a Maple Leafs contributor to TheHockeyWriters.com for over 2 years, and has written for other websites. You can follow him on Twitter @MarkAscione