The subject of elite defencemen in the National Hockey League is one that can be debated in perpetuity. With players like Erik Karlsson, Brent Burns, Shea Weber and Victor Hedman, it's easy to understand why the debate of the NHL's best defenseman is such a complex one.
There's no denying that Karlsson, Burns, and Hedman are the top offensive defencemen in the league, posting 71, 76 and 72 points last season, respectively. While all three players bring a tremendous offensive ability to their teams, they also provide high-quality defense. Weber, on the other hand, provides elite defensive ability and awareness while also chipping in offensively. He produced 42 points this past year after joining the Montreal Canadiens.
Each of the aforementioned defencemen provides elite ability in either the offensive or defensive aspects of the game. That being said, there is one player who I believe is a league above when it comes to being an all-around defensive talent: Drew Doughty.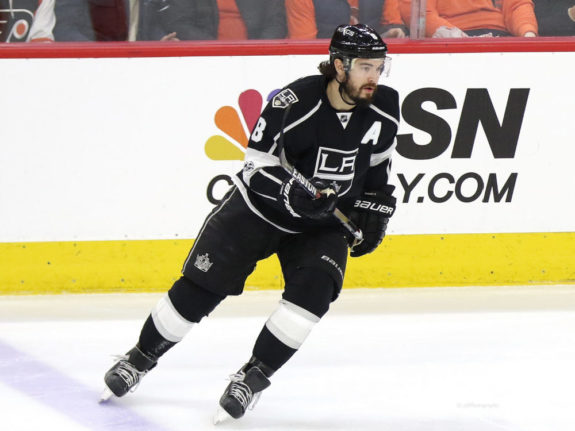 Doughty's Accomplishments
At just 27 years of age, Doughty's trophy case is already full of top awards and accomplishments. In junior, Doughty was voted the league's top offensive defenseman twice while playing for the Guelph Storm. He is already a two-time Stanley Cup Champion, playing an integral part in leading the Kings to their first-ever title in 2012 and then to their second in three years in 2014.
On the international level, the London, Ontario native has represented Canada seven times and has found success in six of those endeavors. Doughty earned his first gold medal at the 2007 Super Series. In 2008, Doughty won a gold medal at the World Junior Championship. A year later, he earned a silver medal at the Ice Hockey World Championships.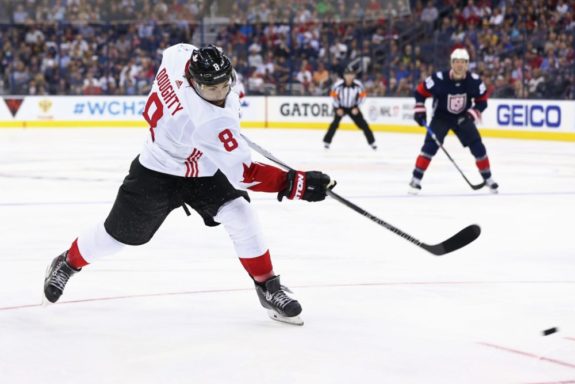 Doughty helped lead Canada to Olympic gold in 2010 and 2014, where he recorded eight points in 13 games over the two Olympics. Most recently, Doughty won a gold medal at the newly revived World Cup of Hockey. For those not counting, that's five gold medals in international competition already, with many years ahead of him to add to his achievements.
When it comes to NHL achievements, Doughty's list is also mighty impressive. Doughty has already engraved his name on the Stanley Cup twice, a rare feat for someone just 27 years of age (unless you've been a member of the Pittsburgh Penguins or Chicago Blackhawks over the past eight years, of course).
On top of the two Stanley Cups, Doughty was a Norris Trophy winner in 2015-16. He has been nominated for the honour three times, finishing second in 2014-15 and third in 2009-10. This season marked the third consecutive year that Doughty has been named an NHL All-Star. He has also been named to the First All-Star Team once and the Second All-Star Team twice.
Statistically Speaking
It's time to dive into some of Doughty's impressive statistics over the course of his career, starting with the basics.
In 688 career regular-season games, Doughty has scored 92 goals to go along with 270 assists for 362 points. He has an impressive career plus/minus rating of plus-70 and has not been a minus player since the 2011-12 season. Doughty has recorded 1,218 hits and 855 blocks over his nine-year career as well, making him one of the more physical offensive defencemen in the league.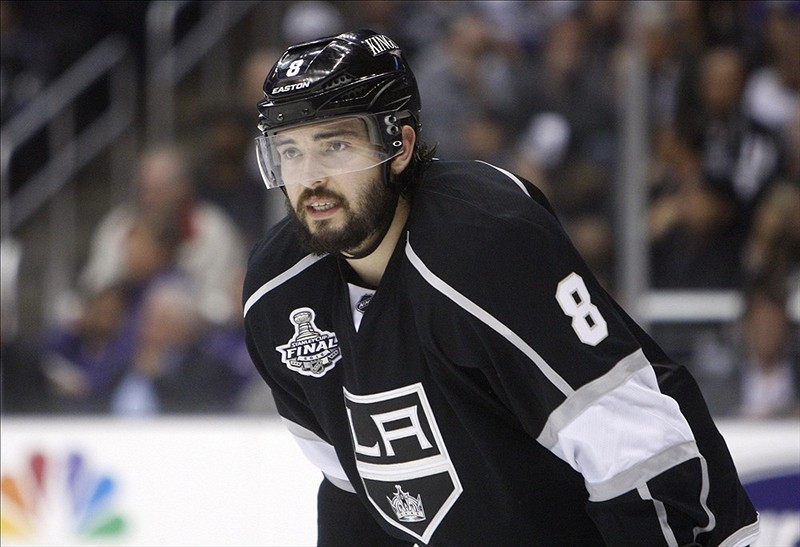 Advanced Statistics
Let's now take a look at his advanced statistics, which I should note Doughty is not a fan of, but alas, they exist for a reason.
Doughty currently has a streak of 246 consecutive games played and has missed just four games over the past four seasons. Over the four-year span, Doughty has averaged 27 minutes of ice time, making him one of the best minute eaters in the league. Doughty has a career Corsi-for percentage of 56.6 but has averaged a Corsi rating of 57 over the past four seasons, making him one of the top possession defencemen in the NHL.
The closest comparable player to these numbers is Karlsson, who has averaged the same amount of ice time over the past four years while playing in one less game. He plays a much less physical game with 511 hits and 767 blocks over his career but does have a higher takeaway-to-giveaway ratio than Doughty. His career Corsi-for percentage is slightly higher at 57.1, but his Corsi rating has been a point lower than Doughty over the past four seasons at 56.
These numbers show Doughty and Karlsson to be extremely close statistically. That being said, the balance of Doughty's offensive zone starts versus his defensive zone starts is what makes him a complete defenseman. Over the course of his career, Doughty has maintained a 55.7 oZS percentage to go along with a 44.3 dZS percentage. His high defensive zone start percentage shows that Doughty is trusted in defensive situations almost as often as he is in offensive zone situations. To compare, Karlsson has a high oZS percentage at 61.9 with a considerably lower dZS percentage at 38.1.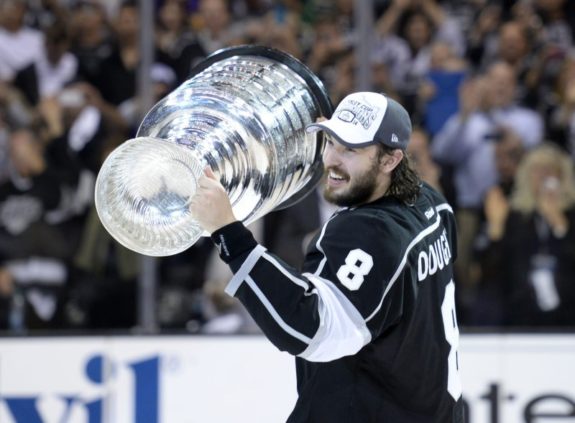 These statistics, combined with the numerous successes that Doughty has accomplished thus far in his career, are what separates him from the rest of the elite crop of defencemen in the league. If new head coach John Stevens can get the Kings' offense clicking again this season, Doughty has a great chance to improve his offensive numbers to go along with his tremendous defensive ability.
I currently intern with the London Knights Hockey Club in a marketing role as I complete the sports and recreation program at Lambton College. I previously interned with the Sarnia Sting Hockey Club in a communications role, where I wrote many pieces for the team website.