Kesler joins the other 'Flying V'
Vancouver fans have finally gotten what they thought they wanted. After several long, arduous months of speculation on where Ryan Kesler might get traded (lets just ignore the fact that I was wrong)  and who the Canucks might receive in return, Jim Benning et al answered. Kesler's destination: Anaheim. Vancouver fan's destination: the bottom of an empty bottle, if the immediate reaction on Twitter is any indication.
I've seen my dog trade his own food to a cat for better value #kesler

— Monty (@montaygrewal) June 27, 2014
But for many other fans, it was a refreshing reminder of the approach Vancouver's new management will be taking towards changing the nucleus of this team. Whatever needs to be done to root out those who don't want to be there will get done, and in Kesler's case that was no easy feat. Whenever a player like Kesler has a short list that includes a division rival (Anaheim) and a historic nemesis (Chicago), it'll always be a tough sell to try and illustrate proper value for trading him to "the enemy". Quick! Someone cue to a trade breakdown!
What Vancouver Gives up
Ryan Kesler, former Selke winning centreman and a 3rd round pick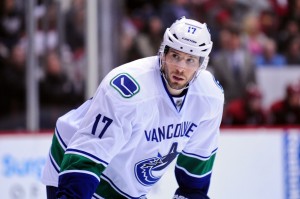 In Ryan Kesler's first healthy year as a Canuck since 2010-2011 (relatively speaking, he still missed 5 games), Vancouver's gritty second line centre managed to post up 25 goals, 18 assists for 43 points in 77 games played. Hardly All-Star worthy numbers, but Kesler was still widely regarded as a top flight centre in the league, and many believed that he'd fetch quite the sum in the eventual scenario in which he was traded, myself included. What did Vancouver get in return? Well….
What Vancouver Gets
Nick Bonino, Luca Sbisa, 1st round pick (24th overall) and a 3rd round pick
Let's face it Canucks fans: Nick Bonino will never replace Ryan Kesler. Considering 18% of his goals came at the expense of the team he now calls his own, there shouldn't be much hope for Bonino to improve upon his 49 point total from this past season. For all we know, super-GM Bob Murray probably planted him in the Canucks to destroy us from the inside like Odysseus did to Troy. Why be a jerk like that, Bob?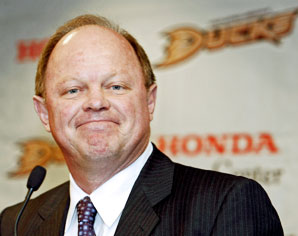 Luca Sbisa isn't much more of a hopeful story, having only drawn into the Ducks lineup for 30 games (scoring 6 points) this past season. That could be the Bruce Boudreau effect, but we won't know that until Desjardins and company have a chance to look at him in training camp. Essentially, this trade could end up being more or less Vancouver trading Ryan Kesler for the 24th overall pick, which in the scope of Schneider's trade for 9th overall last year, would be disastrous.
At the end of the day, it's hard to like this trade but it's also hard to hate it. In a market where trade controversies pop up more often than bike lanes, it's refreshing to see Kesler leave quickly. In fact, the next trade rumor that popped up was quashed within hours, because as I type this Jason Garrison has just been traded. I have no words.
Vancouver is Philadelphia 76ering this and tanking for McDavid.

— Todd Cordell (@ToddCordell) June 27, 2014
 Let's hope so.