In the modern NHL, contract and salary cap management may be more critical than ever. With the cap kept flat due to the financial consequences of the COVID-19 pandemic, teams need to be thinking not only about the here and now, but about the long-term implications of any contracts they sign. General managers who can minimize bad contracts will likely be the GMs who find the most success.
---
---
However, every team in the league has a contract on the books that is questionable, no matter how good their GM is. This article will take a look at each team's worst contract, with two things in mind: first, contracts evolve. In most of these cases, the team would likely not sign the same deal knowing what they know now. So we will attempt to establish why these contracts were signed when they were signed.
Second, and in the same line, these deals tend to become albatrosses because of injury, reduced performance, or aging. So all of these opinions are written with due respect to the players who, for the most part, were once-great NHL players who earned these contracts at the time.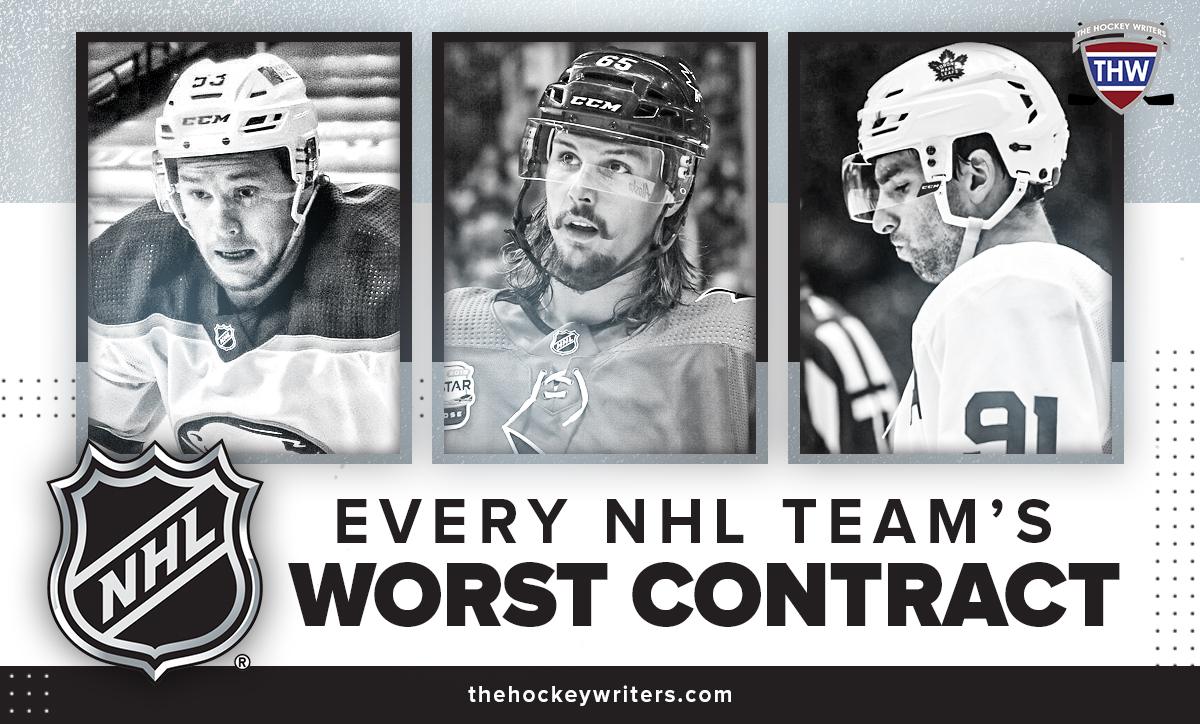 (The bolded text below each player name displays the term remaining on the contract, including the 2021-22 season, as well as the AAV and any no-trade clauses (NTC) or no-movement clauses (NMC) the deals contain.)
Anaheim Ducks: Jakob Silfverberg
(Two years, $5.25 million, with M-NTC)
The Anaheim Ducks are working on a rebuild that has seen them sell off major assets and elevate youngsters like budding superstar Trevor Zegras. It is tempting to look at John Gibson's contract, with a $6.4 million salary cap hit for the next five seasons, as the worst on the team. And it may soon climb to that level. But Gibson is still an overworked goaltender who is vital to the team, even if his numbers have slipped in recent seasons.
Jakob Silfverberg, on the other hand, has two seasons remaining on his deal at $5.25 million but finished 13th on the team in points last season. His metrics don't suggest he's underperforming, either. His deal isn't an albatross, because rebuilding teams can afford a few bad years of a contract as they restructure for the future. But it's also not a deal the Ducks are happy with. And they probably regret signing it when they did.
Arizona Coyotes: Clayton Keller
(Six years, $7.15 million, with NTC starting in 2024, NMC beginning in 2026)
Relatively new Arizona Coyotes general manager Bill Armstrong has been making moves and clearing cap space in the desert, hoping to accelerate a rebuild for the recently homeless franchise. In that process, he managed to trade former captain Oliver Ekman-Larsson to the Vancouver Canucks. It was an impressive feat that rid him of one of the more burdensome contracts in the league (spoiler alert: we'll return to Ekman-Larsson later). But a few questionable contracts still remain on his books: Nick Schmaltz, who has four years remaining at $5.85 million, and Clayton Keller, with six years at $7.15 million left. We'll focus on the longer, richer contract for this article.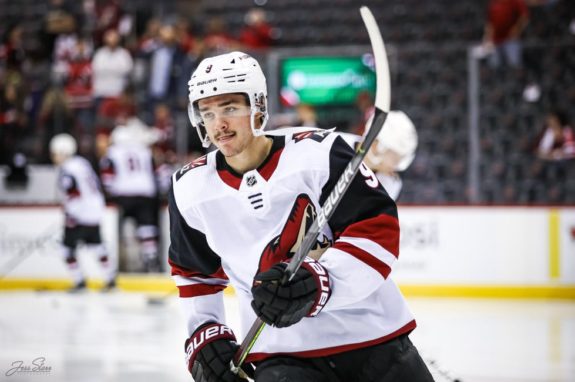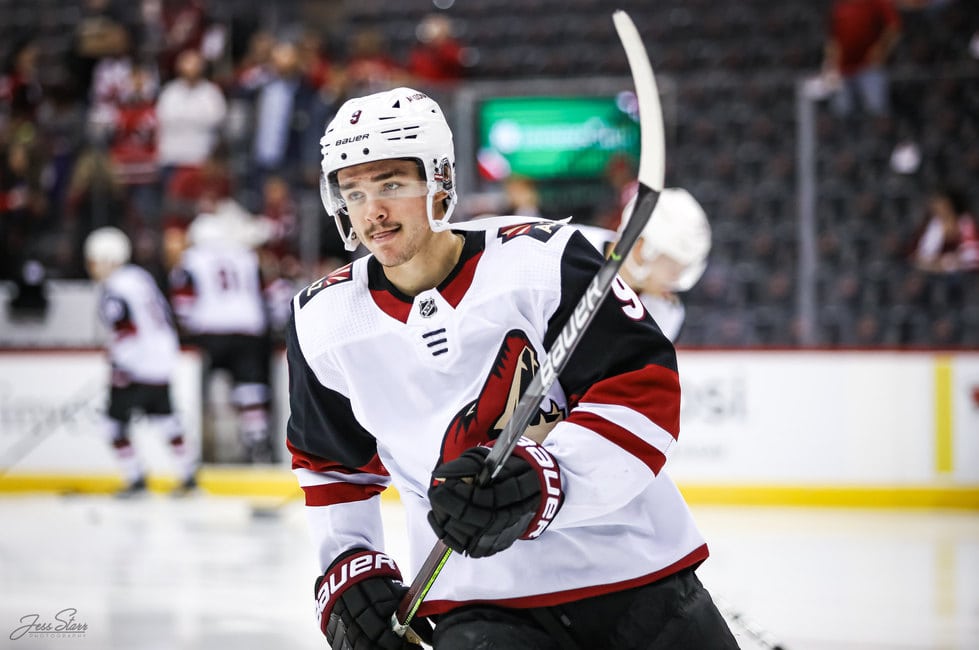 Keller is currently, for lack of a better candidate, the face of the Coyotes. Arizona paid top dollar to keep the young player after he scored 114 points in his first 167 career NHL games. At one point, the 65 points in 82 games from his rookie season seemed like an anomaly. But he had 63 points last season. If he can keep that output up, the Coyotes will not regret this contract. But as they don't have many long-term contracts to begin with, for the time being, it remains the worst.
Boston Bruins: Charlie Coyle
(Four years, $5.25 million, with M-NTC, NMC)
Charlie Coyle's contract is hardly one of the worst in the NHL, but on a team that has very few notable bad contracts, his still stands out a bit. The Massachusetts native was a huge contributor in the team's run to the Stanley Cup the season he came over from the Minnesota Wild. Unfortunately, it was that recency bias that influenced his contract early in the next season. Coyle is still a fine player and a solid contributor in Boston's middle six. But a $5.25 million salary cap hit is a big commitment to a player who isn't a clear difference-maker, and on a team with very strong contract management overall, it's a deal that stands out.
Buffalo Sabres: Jeff Skinner
(Five years, $9 million, with NMC)  
Some contracts feel like a stretch the moment they are signed. Some contracts look fatal because of the early returns after they are signed. Jeff Skinner's contract with the Buffalo Sabres falls into both categories. Skinner scored 40 goals in his first season with Buffalo, and as a pending-Unrestricted Free Agent (UFA), then general manager Jason Botterill felt like he had to keep his star winger. But the eight-year, $72 million deal he signed always seemed like a steep price tag whose career high was 63 points (which he hit four times, including last season).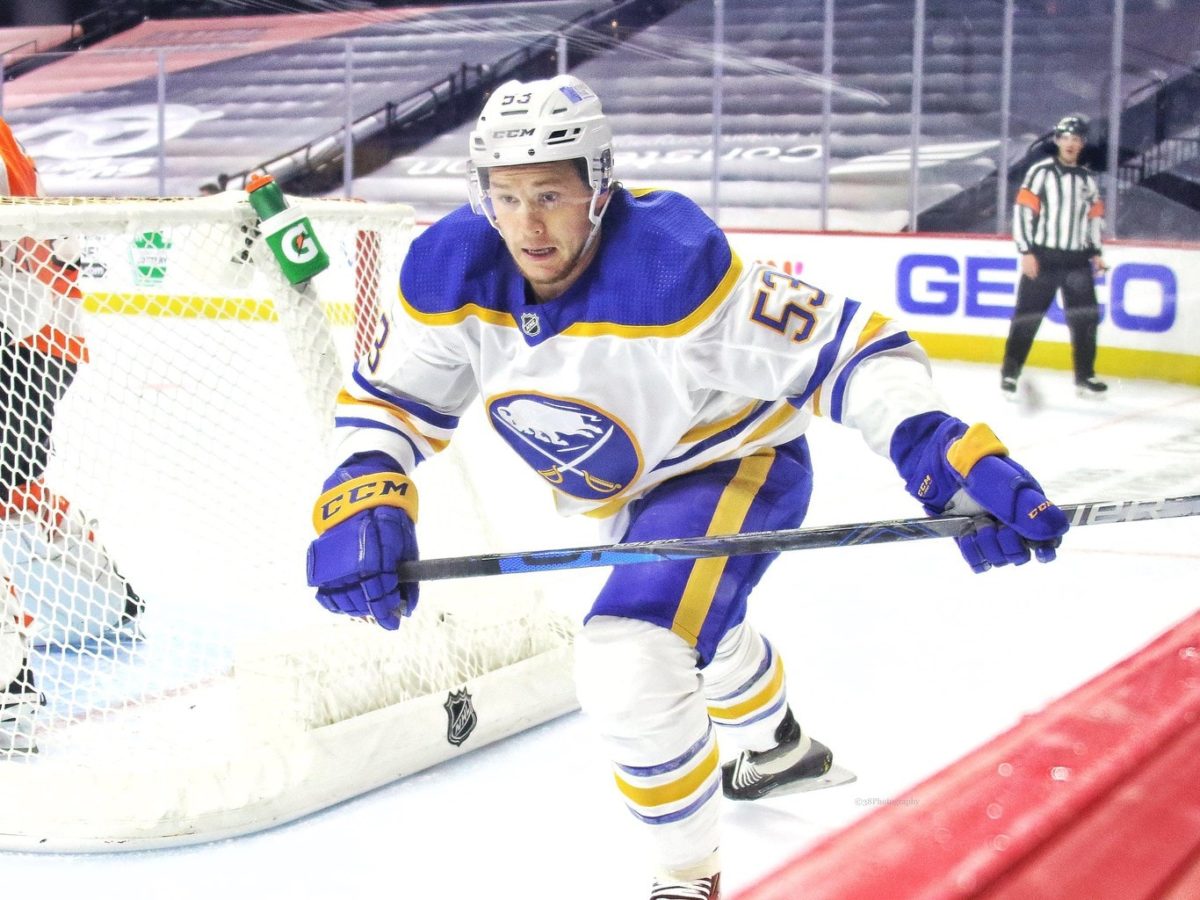 Unfortunately, Skinner's performance hasn't justified the deal he'd signed. He's managed just 100 points and 54 goals in his three seasons since signing the contract — not a terrible result, but certainly not enough to justify his big ticket. On the positive side, it seems like the early tumult Skinner experienced has died down with the departure of head coach Ralph Krueger, with whom Skinner clearly did not see eye to eye. He returned to his career high in points last season, but his career-high still doesn't justify his massive contract. This will be one the Sabres just have to ride out over the remaining seasons.
Calgary Flames: Milan Lucic
(One year, $5.25 million, with M-NTC, NMC)
Milan Lucic's contract with the Calgary Flames is a bit unique, in that the Flames knew they were acquiring a cumbersome deal when they swapped James Neal for Lucic in 2019. Both veteran players had worn out their welcome with their clubs and carried bad contracts, and each franchise thought a change of scenery might be the best solution. Lucic played his 1,000th career game and celebrated it as a Flame. He provides the veteran leadership and grit he always has, but the offensive contributions are a thing of the past. They've finally reached the end of the contract, as this will be Lucic's final season with Calgary (at least at this price). But it remains the most outsized cap hit on their roster for another season.
Carolina Hurricanes: Brent Burns
(Three years, $5.28 million, with M-NTC)
In acquiring Brent Burns this offseason, the Carolina Hurricanes added a big defenseman with a bigger personality. But they also brought in a big contract, and clearly the worst on the books of such a cap-conscious team. Burns still produces points in bunches and will add a lot to Carolina's team personality. But the contract is just too much for the player he is now. There is no question that the Hurricanes new the burden they were taking on and calculated the risk/reward, but it still stands out on their otherwise pretty spotless record.
Chicago Blackhawks: Seth Jones
(Eight years, $9.5 million, with NMC)
The Chicago Blackhawks' decision to sell the farm and acquire Seth Jones when they did was a bit vexing. Their choice to immediately give him an eight-year, $76 million contract extension was outright confusing. And now that they are in the middle of what can only be described as a scorched-earth rebuild, where Jones is one of just two players (the other being Connor Murphy) with a contract that extends beyond 2023-24, it is undeniable that Jones' extension was a huge mistake.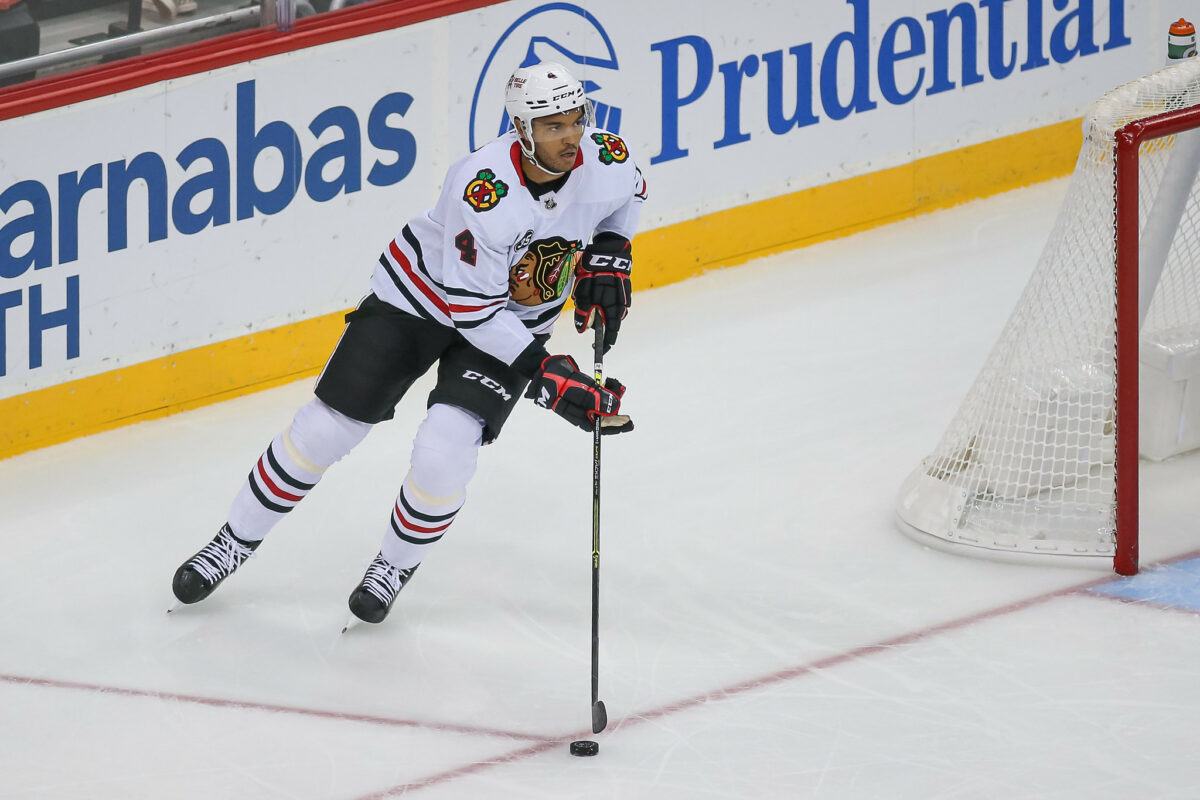 It's not that Jones is truly a bad player. His metrics actually graded him as a plus defender last season, if a bit lacking on the offensive side at even strength. But he is not worth that contract on any team, and certainly not on a team in the position the Blackhawks now find themselves in. If anything positive is to be said, it is only that Chicago needs to hit the salary cap floor, and Jones' massive cap hit helps them do that. But it's a steep price to pay for a very long time, and when the rebuild is complete and they are looking to compete once more, Jones' massive deal will likely look even worse.
Colorado Avalanche: Erik Johnson
(One year, $6 million, M-NTC/NMC)  
Erik Johnson is still a fine NHL defenseman when he's healthy, although health has not been a given for him throughout his career. This is simply a case of the Colorado Avalanche not having many bad contracts and their needing to protect every dollar they can against the cap. Johnson finally won a long-awaited Stanley Cup with the Avalanche in 2022 and has shown no intentions of retiring. With the Nathan MacKinnon extension now complete, Johnson isn't preventing the Avalanche from doing anything. They simply have to wait out the final year of his contract. He might even return at a lower cap hit next season.
Columbus Blue Jackets: Elvis Merzlikins
(Four years, $5.4 million, starting 2022-23)
The Columbus Blue Jackets are a tough team to evaluate. They've made a habit of doing a lot with a little, and it's tough to decide whether they're truly "rebuilding" or not. In any case, on a roster full of seemingly mismatched parts, a few contracts stand out as troublesome. The team traded for Jakub Voracek, knowing he had three years left on his deal at $8.25 million. Other than contributing almost no goals, he's been solid this season. Gustav Nyquist is still expensive, but he's also contributing. One of the few contracts on the Blue Jackets that has the potential to go truly pear-shaped is the one goaltender Elvis Merzlikins started last season.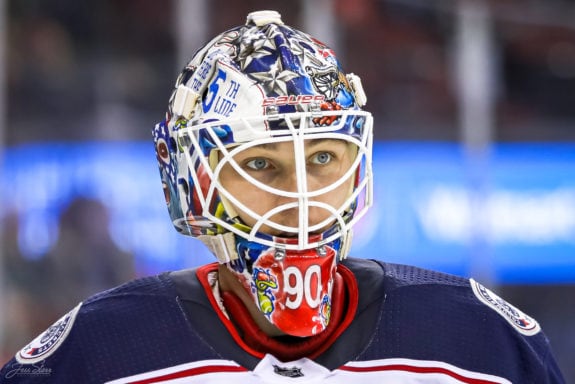 Let's be clear: virtually everyone is a fan of Merzlikins. His tearful eulogy at the funeral of beloved teammate Matiss Kivlenieks showed the kind of human being he is. But his play on the ice last season left a lot to be desired, and it was not nearly good enough for the 12th-highest-paid goaltender in the league. Of course, it's possible the shadow hanging over the season is affecting him, and he'll recover quickly in the seasons ahead. Everyone will be rooting for him. And now, with Johnny Gaudreau in the fold, there will be a lot to get excited about in Columbus.
Dallas Stars: Jamie Benn and Tyler Seguin
Benn: (Three years, $9.5 million, NMC); Seguin (Five years, $9.85 million, NMC)
It's not often that a player is publicly called out by his team's front office for poor performance, but Dallas Stars captain Jamie Benn and teammate Tyler Seguin have suffered that fate at least twice in their career. In 2018, CEO Jim Lites spoke to The Dallas News and said "what nobody says is what is completely obvious to me: We are getting terrible play from our top two players. If 14 (Benn) and 91 (Seguin) don't lead we will not be successful." Then, history repeated itself when owner Tom Gaglardi appeared on the Cam & Strick Podcast.
"When you sign contracts, you have to earn that," Gaglardi told Andy Strickland. "The two guys are taking one-quarter of the cap space of the team, and both of them aren't producing enough… I expect them to step up and get better." With Dallas, this has been the pattern for four years. In most cases, a team has a clear worst contract. But with the Stars, there's a two-headed monster at the top. Whether Lites or Gaglardi's comments were appropriate discussions to have publicly, there is no denying that the Stars need more from Benn and Seguin. But at this stage of their careers, it's hard to imagine the turnaround is coming.
Detroit Red Wings: Jakub Vrana
(Two years, $5.25 million)
It's beginning to be a question whether Jakub Vrana will ever reach any of the potential the Red Wings hoped for when they acquired him from the Washington Capitals. He missed most of last season with a shoulder injury but did score 13 goals in the final 26 games of the season. With a healthy season, he could quickly make this selection look like a mistake. But in Detroit's case, there just aren't a lot of bad contracts to choose from. They spent years getting a tangled mess of Ken Holland's past mistakes off the books. The new Andrew Copp and Ben Chiarot deals look like they could become a problem, but it is too early to declare those a lost cause. Vrana might not look like a bad deal for very long, but for now, he is being paid too much for too little return.
Edmonton Oilers: Cody Ceci
(Three years, $3.25 million)
Cody Ceci is one of those players general managers seem to see through rose-colored glasses. For years, his metrics have been lacking, and he has failed the eye test for most fans. But front offices continue to line up to hand him contracts. The Edmonton Oilers' decision to sign Ceci to a four-year, $13 million contract last summer was widely panned. His metrics remained unimpressive, and he struggled early in the season. He did seem to improve under new head coach Jay Woodcroft and formed a pairing with Darnell Nurse on the top line. But it still just seems like a strange contract to hand such an average (or below) player. And the Oilers don't have a lot of other bad contracts to pick from right now.
Florida Panthers: Sergei Bobrovsky
(Four years, $10 million, with NMC)
Sometimes, you take a big swing in free agency, and sometimes, it just doesn't pay off. Sergei Bobrovsky was the top goaltender to hit UFA status in many years when the Florida Panthers signed him prior to the 2019-20 season, and they paid top dollar to pair him with then-new head coach Joel Quenneville. But, even while the Panthers improved to become a top team in the league, the two-time Vezina Trophy center was mediocre at best in his first two seasons.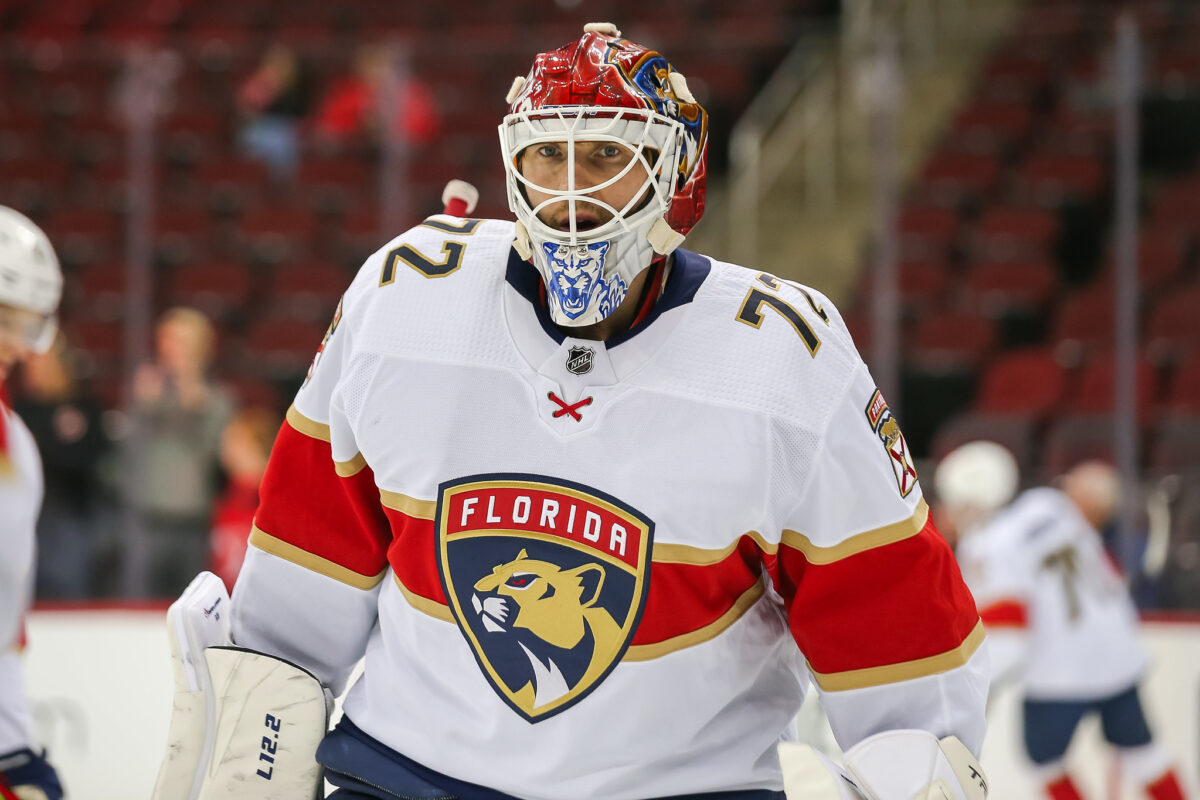 Bobrovsky's third season was a big improvement, as he helped the Panthers claim the Presidents' Trophy. But with top prospect Spencer Knight ready to shoulder an NHL workload, goaltending is an area where the prodigal Panthers — who are well over the salary cap and will need to use Long-Term Injured Reserve (LTIR) tactics to be compliant — could save some money. Paying $10 million a season for a goalie who is not the obvious favorite in a tandem is a pretty steep price, even if Bobrovsky's results were above average last season.
Los Angeles Kings: Drew Doughty
(Five years, $11 million, with NMC)  
No one is questioning Drew Doughty's career contributions to the Los Angeles Kings nor his Hall of Fame resume in the future. But at this point in his career, he is not producing anywhere near what he should for someone who carries a cap hit tied for fifth-highest in the league (and the second-highest amongst defensemen. Spoiler alert: the one defenseman who surpasses him will also appear in this article).
Doughty still logs over 25 minutes per game, which is among the highest numbers in the league. He still produces points. But his point share, which measures a player's contribution to his team's place in the standings, is down in the 5-6 range from career highs in the double digits for three consecutive seasons. Those numbers are fine, they just aren't elite. And an $11 million cap hit is far too high for anyone who is no longer elite. As the Kings approach the end of their rebuild, Doughty's number could be a roadblock to their making the most of the years ahead.
Minnesota Wild: Mats Zuccarello
(Three years, $6 million, with NMC)
Let there be no mistake: in many ways, the worst contracts on the Minnesota Wild are still the twin contracts given to Zach Parise and Ryan Suter in July 2012. Though GM Bill Guerin finally took the plunge and bought both players out, those contracts will haunt the team for years to come, especially between 2022-2025, when they carry combined dead cap hits of roughly $12.6 million (2022-23) and $14.6 million (2023-24, 2024-25) that will effectively cripple the team in free agency, the trade market, and contract extension talks.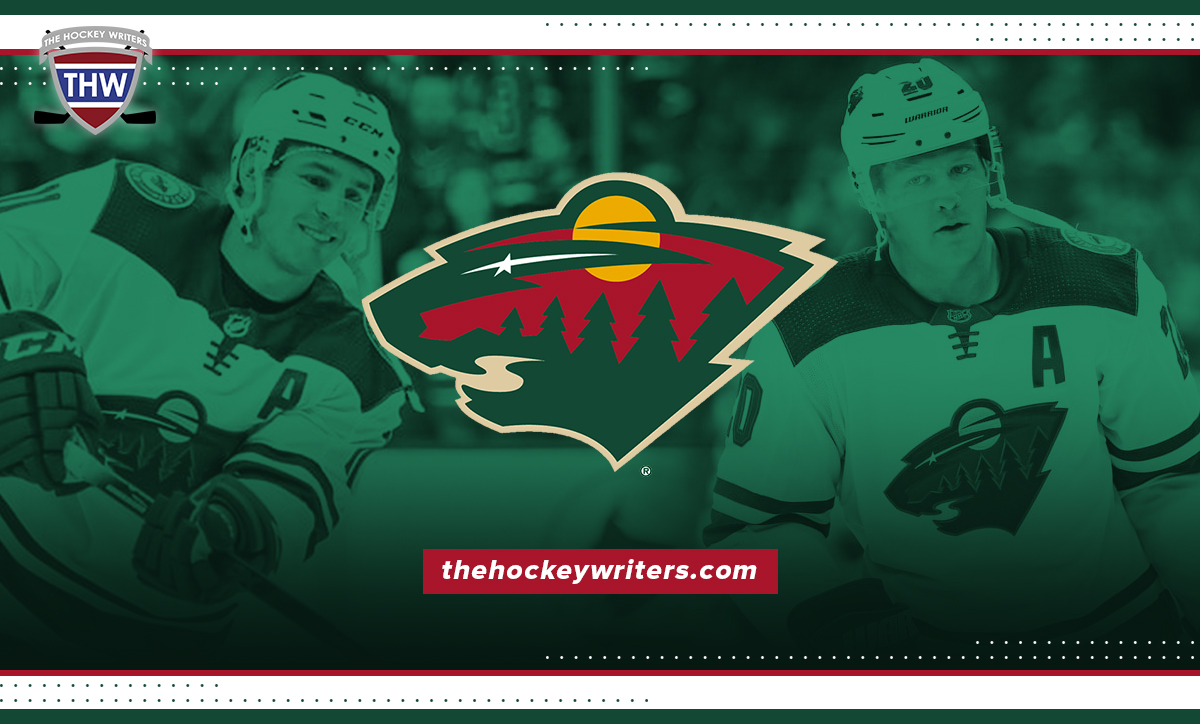 But, a bought-out contract isn't officially in the spirit of this article, so for the worst active contract, we turn to Mats Zuccarello, who signed a five-year, $30 million contract in 2019. It's not that Zuccarello has been particularly bad for the Wild — he hasn't. His inclusion here has more to do with his age, 35, and the $6 million free agency premium the team is paying him. Zuccarello may be the greatest-ever Norwegian NHL player by a country mile, but he's aging and expensive, and with those two buyouts on the books, the Wild cannot afford even an ounce of fat on their ledger.
Montreal Canadiens: Josh Anderson
(Five years, $5.5 million, with M-NTC)  
Unfortunately for them, the Montreal Canadiens have a number of contenders for this list. But they can bury the massive contracts of Shea Weber and Carey Price on LTIR for as long as they need to. The same cannot be said for Josh Anderson, who is entering the third season of a seven-year, $38.5 million contract he signed with the Canadiens in 2020. Montreal signed Anderson sight unseen just days after acquiring him from the Blue Jackets, and they immediately received criticism for giving such a long and expensive contract to a player with only one season over 30 points in his career. After two seasons, the gamble clearly has not paid off. Anderson has continued to struggle to stay healthy and has managed only 56 points (with a minus-35 plus/minus) in his first two seasons with the team. Now undeniably in a rebuild, Anderson's contract may still be on the books when Montreal is ready to compete again.
Nashville Predators: Colton Sissons
(Five years, $2.857 million)
What a difference a year makes. Coming into last season, Matt Duchene was a slam-dunk selection for the Nashville Predators' worst contract. But then, he looked like the superstar the Predators thought they had when they brought him in. Ryan Johanson hasn't been quite as good, but he's producing like a good center, and, while he might be marginally overpaid, he isn't disappointing like he used to. Many Predators seem to be thriving under head coach John Hynes. No one sticks out like a sore thumb on the roster page. But we'll highlight Colton Sissons as the worst contract here.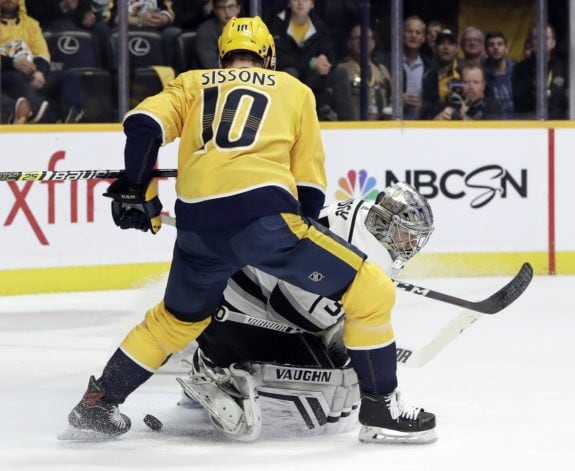 Sissons is a fine player. But when news broke that the Predators signed Sissons to a seven-year, $20 million contract, it seemed like it must be a misprint. Bottom-six forwards simply don't get contracts that long in the NHL. And while the player remains as solid as he ever was, it is still a long and awkward contract to deal with. With other, more expensive players once again performing at an elite level, Sissons is the most logical choice for worst, or certainly "oddest," contract on the Predators.
New Jersey Devils: Tomas Tatar
(One year, $4.5 million)
The New Jersey Devils don't have a lot of really bad contracts, but Tomas Tatar's looks like a mistake. The Devils signed him last offseason, giving him two years for $9 million. Those contracts can never kill a team, but he is the team's fourth highest-paid player, and he finished ninth in points. Clearly, the Devils believed they were closer to contention entering last season than they actually were, and Tatar's contract is some proof of that. At least it is an asset they can likely trade at the 2022-23 trade deadline, should they still not be in the playoff picture by then.
New York Islanders: Kyle Palmieri
(Three years, $5 million)
When the New York Islanders gave Kyle Palmieri a four-year, $20 million contract extension, some wondered whether they were throwing good money after bad in signing a player who looked to be in active decline. His first season on the island certainly didn't change that impression. Palmieri finished ninth on the team in points, with 33 in 69 games, as he struggled with some injuries as well. Coupled with the Islanders' disastrous season, Palmieri will be looking to prove that his addition wasn't a mistake in 2022-23. But for now, it looks like a contract the Islanders really don't need on the books.
New York Rangers: Barclay Goodrow
(Five years, $3.64 million, with M-NTC)
The New York Rangers' decision to sign Barclay Goodrow to a six-year, $21.85 million contract was short-sighted asset management at its finest. Goodrow earned a reputation as a playoff performer with the Tampa Bay Lightning on their powerhouse third line. He and linemates Yanni Gourde and Blake Coleman all got huge deals this summer. But Goodrow's makes the least sense because of his team's circumstances.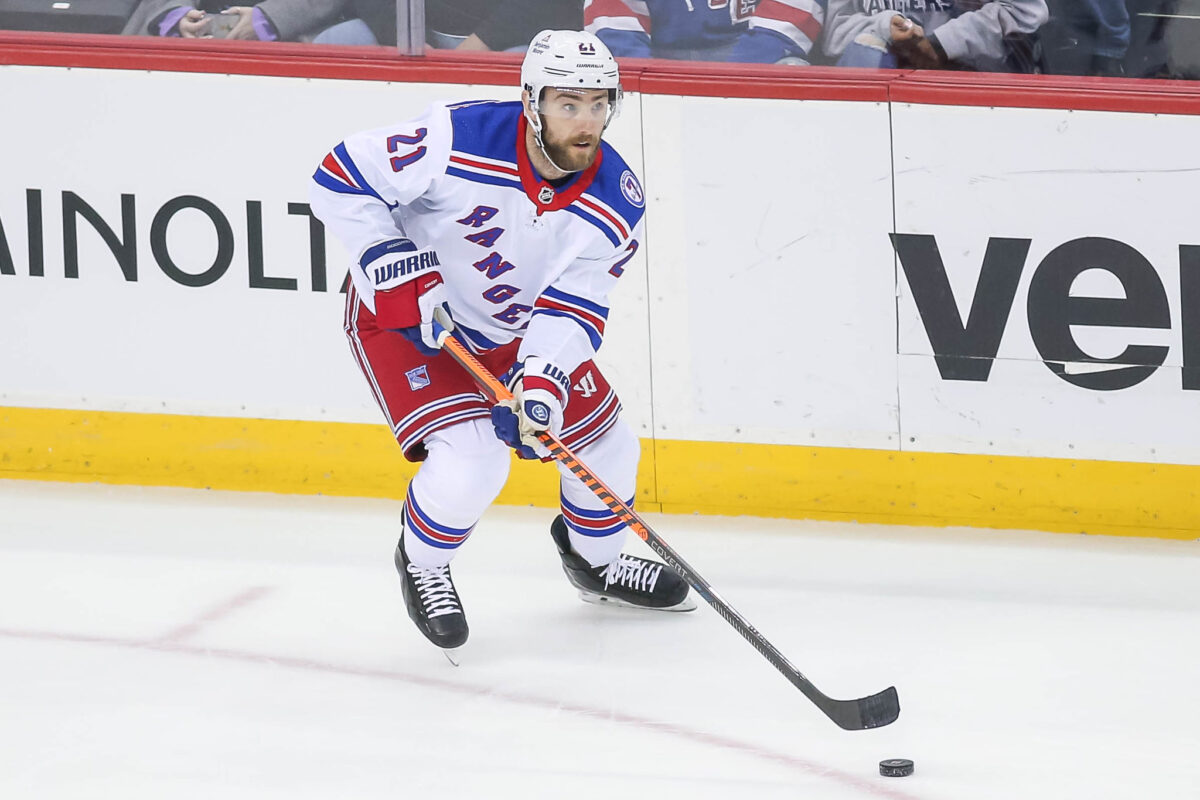 Make no mistake: Goodrow is a solid player to have in your lineup. His contract is just far too long. The Rangers have some salary cap flexibility at the moment, but they'll soon have to extend players like Kaapo Kakko and Alexis Lafreniere, plus Adam Fox's extension will kick in this season. Before long, the Rangers will still be on the rise but cash-strapped. And Goodrow will be aging and expensive. If they win a Stanley Cup in the next season or two, no one will care. But if they're in year four or five of a pursuit and Goodrow is blocking them from making important moves, then the Rangers could live to truly regret this deal.
Ottawa Senators: Nikita Zaitsev
(Two years, $4.5 million, with M-NTC)
When the Ottawa Senators acquired Nikita Zaitsev as part of a multi-player trade between Ontario rivals, he already came with some baggage. The Russian defenseman had worn out his welcome with the Toronto Maple Leafs with his inconsistent play, and the Senators had to know they were receiving a reclamation project. Well, through his first three seasons in Canada's capital city, the project hasn't worked. At his best, Zaitsev is about league average, and his best is inconsistent. His isn't a deal that will kill a team, especially a team that isn't likely to spend to the cap. But it's bad enough to warrant a spot on this list for certain.
Philadelphia Flyers: Rasmus Ristolainen
(Five years, $5.1 million)
If Cody Ceci is an example of a player that NHL general managers see with completely different eyes than the rest of us, Rasmus Ristolainen is the archetype. Almost universally panned by statisticians and fans alike, GMs seem to take one look at his 6-foot-4 frame and his physical play style and get glossy-eyed. So even though it was clearly a mistake before the ink was drying, it is no surprise that a team as badly run as the Philadelphia Flyers currently are signed Ristolainen to a five-year, $25.5 million contract extension that is starting this year.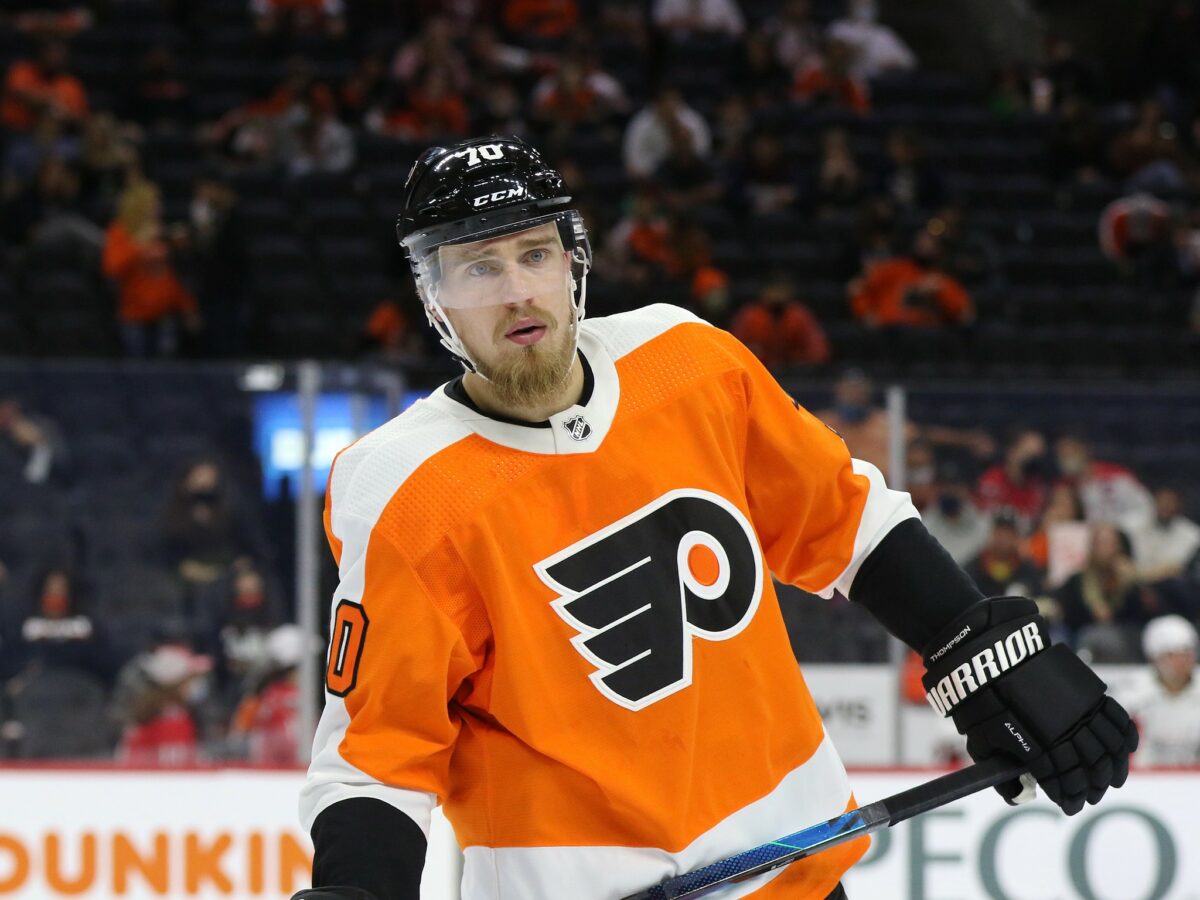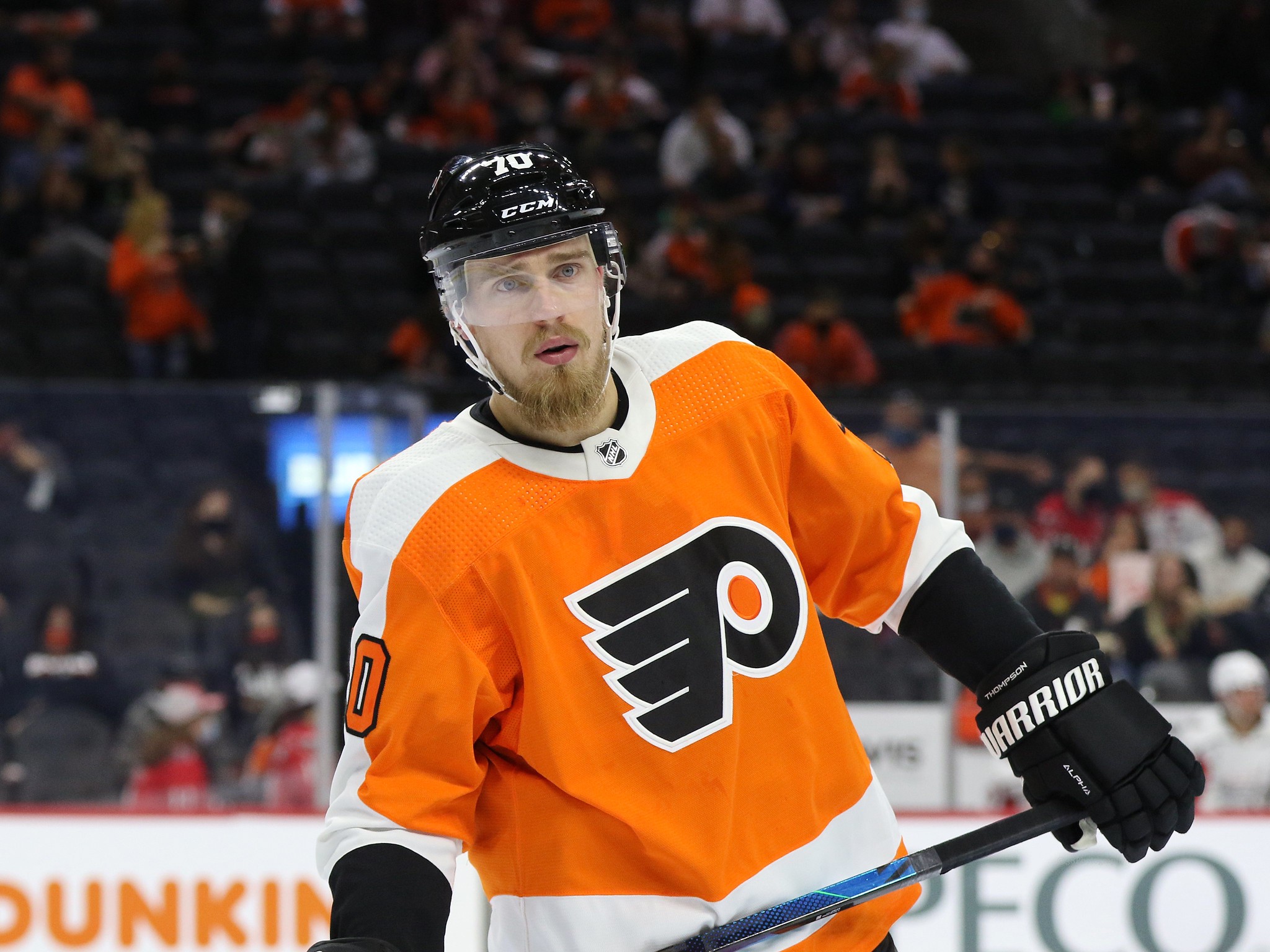 The only thing that might have saved Ristolainen from a spot on this list is the bevy of other rotten contracts currently on the books in the City of Brotherly Love. But the deals given to Kevin Hayes, Ivan Provorov, Carter Hart, and others all made some degree of sense when they signed them. Ristolainen's never did, and the pain is only just beginning for Flyers fans.
Pittsburgh Penguins: Jeff Petry
(Three years, $6.25 million, with M-NTC/NMC)
This summer, the Pittsburgh Penguins offloaded what was previously their worst contract by trading Mike Matheson to the Canadiens. But in return, they received their new worst contract: the three years still owed to Jeff Petry at a hefty price tag. He is now Pittsburgh's highest-paid defenseman, but the results just haven't been there for the Ann Arbor, Michigan native since he signed his extension in 2020. It's possible that a new home and a year of good health could revive Petry's career. But for now, the Matheson/Petry swap looks like shuffling deck chairs on the Titanic of bad contracts.
San Jose Sharks: Erik Karlsson
(Five years, $11.5 million, with NMC)
Erik Karlsson was once the best offensive defenseman in the NHL and, in his prime, was among the best point-generating blueliners in the history of the game. But those days are gone, and the many remaining years on his contract are not.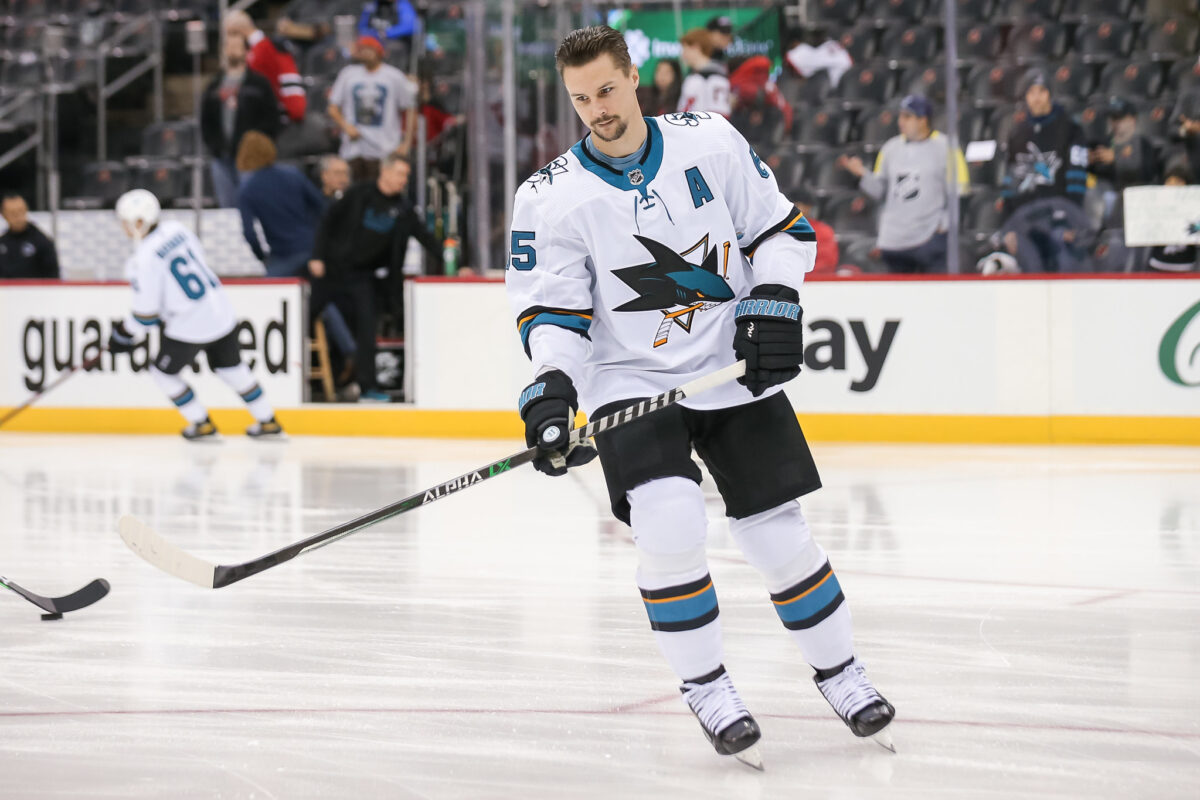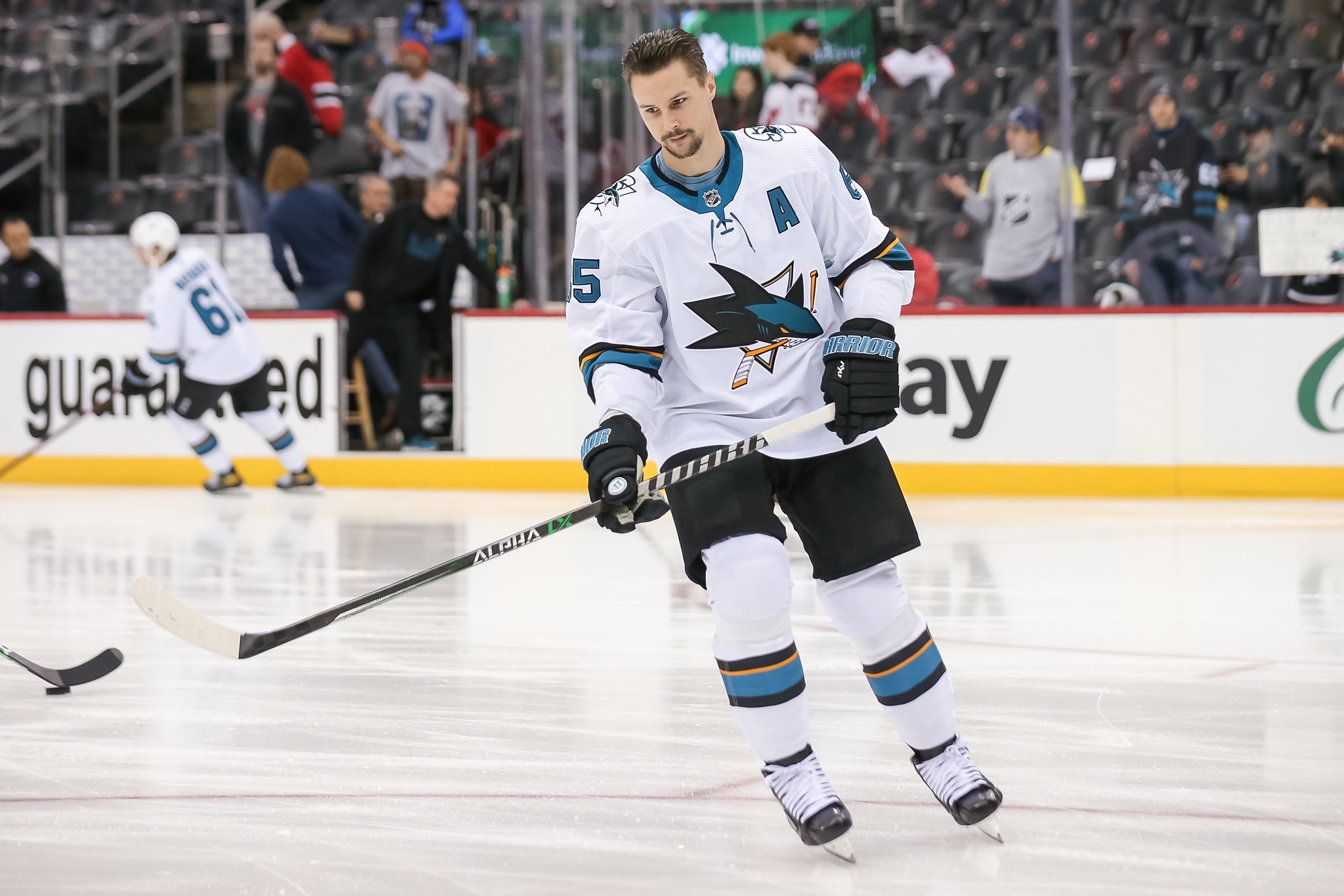 Athletes are inevitably paid for past production rather than future production, but Karlsson may be the worst case in the league. His skating seems lost. He's middle of the team in on-ice CF% and xGF%. Karlsson would still be a valuable player on the right contract. But with the fourth-highest cap hit in the league this season, his is a devasting deal that has helped force the Sharks into a rebuilding phase.
Seattle Kraken: Philipp Grubauer
(Five years, $5.9 million, with NTC)
When the Seattle Kraken signed reigning Vezina Trophy finalist Philipp Grbuaer to a six-year, $35.4 million contract, it seemed like the coup of the offseason. Unfortunately, Grubauer has gone from being one of the best goaltenders in the league to being one of the worst. The Kraken has a fairly strong defense. But thanks largely to Grubauer, they had the worst SV% and high danger SV% (HDSV%) in the league in their first season. The Kraken are a young team without a lot of long-term contracts. But until he turns his results around, Grubauer's deal will be the worst one in the Emerald City.
St. Louis Blues: Colton Parayko
(Eight Years, $8.5 million, with NTC)
When the St. Louis Blues signed Colton Parayko to an eight-year, $52-million contract extension after an injury-plagued season, they were gambling that they were buying a discount on maybe the most expensive position in the league. General manager Doug Armstrong saw the wild deals given to Zach Werenski and Seth Jones and must have thought $6.5 million per season was a bargain for someone they thought would be the centerpiece of their defense.
Related: Blues' Parayko Extension is a Big Gamble
Unfortunately, Parayko has not been the centerpiece. Or, if he is, he isn't producing enough. The Blues' identity has transformed. Once built on stout defense, they are now a high-octane offense whose blueline struggles to keep up at times. And Parayko is no longer the shutdown defenseman he once was. He also does not produce offense like the best top blueliners in the league, which makes him insufficient as a true #1 defender. Parayko isn't a bad player, necessarily. But he isn't what the Blues need from him. There's a reason Dom Luszczyszyn of The Athletic recently ranked his as one of the worst contracts in the league. Whether you agree it is that bad or not, it is certainly one that any honest Blues fan would admit they wish had not been signed.
Tampa Bay Lightning: Mikhail Sergachev
(Eight Years, $8.5 million, with NTC, starting 2023-24)
A team that has been to three consecutive Stanley Cup Finals obviously is doing something right with their roster building. Therefore, it is hard to pick a truly "bad" contract on the Tampa Bay Lightning, especially after they traded the expensive veteran Ryan McDonagh to the Nashville Predators this summer. With that said, Mikhail Sergachev's fresh eight-year extension causes some concern before the ink has even dried.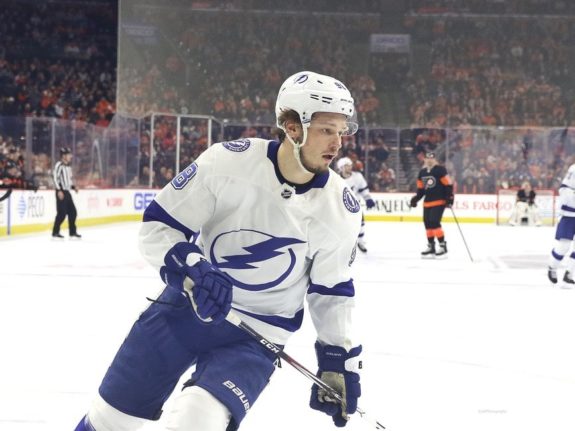 No one is denying that Sergachev is a great young player. But he is inconsistent and hasn't quite proven that he is going to be a truly elite player. For a team that is usually very careful with contracts and typically gets a pretty steep discount to keep players, the $8.5 million AAV the Lightning gave Sergachev seems to be at the very top of the range for a player with his pedigree. Again, it's not a bad contract, but when every dollar counts, something closer to $7 million would have been a lot more palatable for this player.
Toronto Maple Leafs: John Tavares
(Three years, $11 million, with NMC)
There's no question that John Tavares remains one of the premier centers in the NHL, but he didn't rank among the top 10 in a recent front office ranking organized by ESPN. He carries the fifth-highest cap hit in the NHL (though his teammates Auston Matthews and Mitch Marner rank third and seventh). The narrative for signing the hometown kid who was the most coveted free agent in recent memory was obvious. And Tavares currently has 274 points in 280 games for the Toronto Maple Leafs. So he hasn't really done anything to earn derision.
The problem with Tavares' contract is his circumstances. The deal undoubtedly drove up the value and the temperature in negotiations with Matthews, Marner, and even William Nylander. And now Tavares is approaching the end of his prime, likely to decrease in output substantially over the next several seasons. When the Maple Leafs need to re-sign Matthews after the 2023-24 season, they'll need to navigate the final season on Tavares' contract to do it. Tavares' deal has haunted the Maple Leafs already, and those unfortunate circumstances are likely to continue.
Vancouver Canucks: Oliver Ekman-Larsson
(Five years, $7.26 million, with NMC)
By trading Jay Beagle, Loui Eriksson, and Antoine Roussel to the Coyotes, former Vancouver Canucks GM Jim Benning rid himself of three small headaches. But he arguably packaged them to trade for one big headache, the long and expensive contract of Oliver Ekman-Larsson.
Ekman-Larsson may have something valuable to offer a team at the right price tag. But there's no question that over $7 million a season for seven more seasons is not the right price. His offseason production has dropped off, from a career-high of 23 goals in 2014-15 down to under 10 in the last two seasons combined. And while defense was never the best part of his game, it seems to have gotten worse in recent seasons. Given the difficulties they had signing Elias Pettersson and Quinn Hughes to contract extensions, Ekman-Larsson's deal was an immediate obstacle for his franchise.
Vegas Golden Knights: Alex Pietrangelo
(Six years, $8.8 million, with NMC)
Is it too early to condemn Alex Pietrangelo's two-year-old new contract with the Vegas Golden Knights? Maybe. But on a team that was already among the best in the NHL, signing the top free-agent defenseman always felt like an extravagance. The Vegas front office has earned a reputation for impatience and tinkering, and Pietrangelo is the prime example: bringing in another huge contract despite consistent playoff success. Plus, they traded Nate Schmidt for peanuts and upset their locker room to make the deal fit.
Pietrangelo is a top-line right-handed defenseman, and those should cost a premium. But he struggled to stay healthy in his first season in Vegas and finished with 23 points in 41 games. His defensive metrics have not graded well, either. He was a standout player in the Golden Knights' postseason run in 2020-21, but that didn't get them any farther than they had been in previous runs. It's not that he isn't still a fantastic player. It's that the Golden Knights are committing to him through his age decline on a backloaded deal as a luxury on a team that was already very good. Vegas could live to regret this signing in a flat-cap era.
Washington Capitals: T.J. Oshie
(Three years, $5.75 million, with M-NTC) 
T.J. Oshie is still a skilled top-six player at this point in his career. He was a major factor in the Washington Capitals' Stanley Cup run, scoring 21 points in 24 games. He's also a fan favorite and a U.S. Hockey legend, with his incredible shootout performance in the Sochi Olympics. There's no questioning why the Capitals wanted to keep Oshie around for the long haul.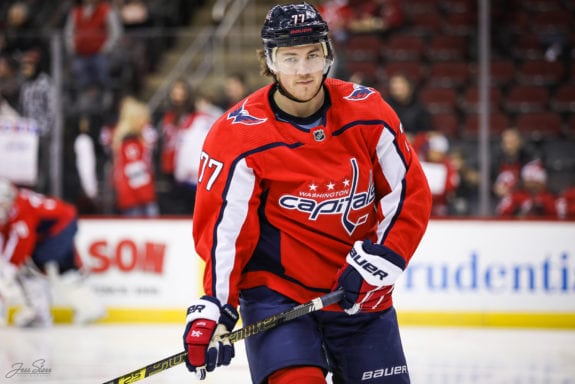 But in this case, the haul was a few years too long. He will be 37 by the end of his current deal, and there's no reason to believe his level of play will hold up that long. At almost $6 million per year, that's a big gamble for Washington. The Capitals are still a dangerous team, but as they age, Oshie's contract is likely to look worse and worse.
Winnipeg Jets: Adam Lowry
(Four years, $3.25 million, with M-NTC)
As the Winnipeg Jets have increasingly struggled over the last few seasons, a number of contracts that used to look great are starting to look troublesome. But signing Adam Lowry to a five-year, $16.25 million contract extension never really made sense to begin with. Lowry's never passed 30 points in a season, and his metrics aren't especially friendly, either. He's a fine player. But not the kind of player you need to commit to for five seasons. Everyone knows the struggles Winnipeg faces to acquire free agents or keep players with expiring contracts, so this might be an overpay to prevent another departure. It's not a disastrous deal, it's just a little too rich for a bottom-six player.
Spending Never Stops
Many speculated whether the flat-cap era would lead to a new and more cautious approach to contracts, but a quick look at the dealings this offseason makes it clear that won't be the case. GMs signed several contracts that will almost certainly appear on this list in future seasons, and money flew around on free agency day with reckless abandon. Some things never change, and bad contracts in the NHL fit right in alongside death and taxes.
---
Latest News & Highlights
---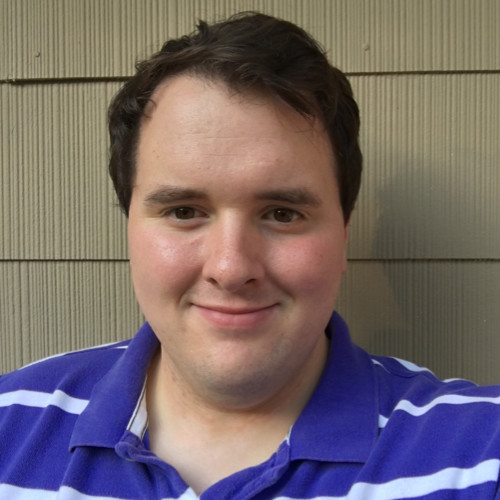 Stephen Ground is a veteran of over three years at THW, focusing on the St. Louis Blues, NHL goaltending, and the annual World Junior Championship. He is the co-host of the Two Guys One Cup Podcast, a hockey podcast focused on the Blues.