The NHL is notorious for having many of the most unbreakable records in sports. This is due somewhat to the evolving rules, speed, and athleticism of the game, and in no small part due to the outrageous career of "The Great One," Wayne Gretzky. All told, Gretzky has 23 records that are considered "unbreakable," meaning that opportunities to collect career records in the NHL are few and far between.

And yet, record-breaking moments are iconic sports memories across generations. So while some of the headline records—like goals, assists, and points—are safely in Gretzky's immortal hands, we shouldn't overlook others just because they're less discussed. As recently as the 2020-21 season, we saw Patrick Marleau set the record for games played in the NHL, surpassing the legendary Gordie Howe. But there are several more records that remain in jeopardy. Here's a look at five NHL records that may well be broken in the next few years.
5) Most Seasons Played: Joe Thornton
This record may be a long shot, but it's not impossible. Chris Chelios and Gordie Howe both played 26 seasons in the NHL, with Howe's final season coming in 1979-80 and Chelios's coming in 2009-10. At the start of the 2022-23 season, Joe Thornton (43) would enter his 25th season in the league — that is, if rumors of a possible reunion with the San Jose Sharks are true. Chelios played until he was 48. If Thornton plays that long, he will far surpass this record. The only question is how many seasons he feels he has left.
4) Game-Winning Goals: Alexander Ovechkin
There's no question that Alex Ovechkin has a bigger goal-scoring prize in mind (one we will discuss in just a bit), but before he catches "The Great One," he will likely catch Jaromír Jágr's career lead on game-winning goals. Right now, Ovechkin has 121, chasing Jagr at 135.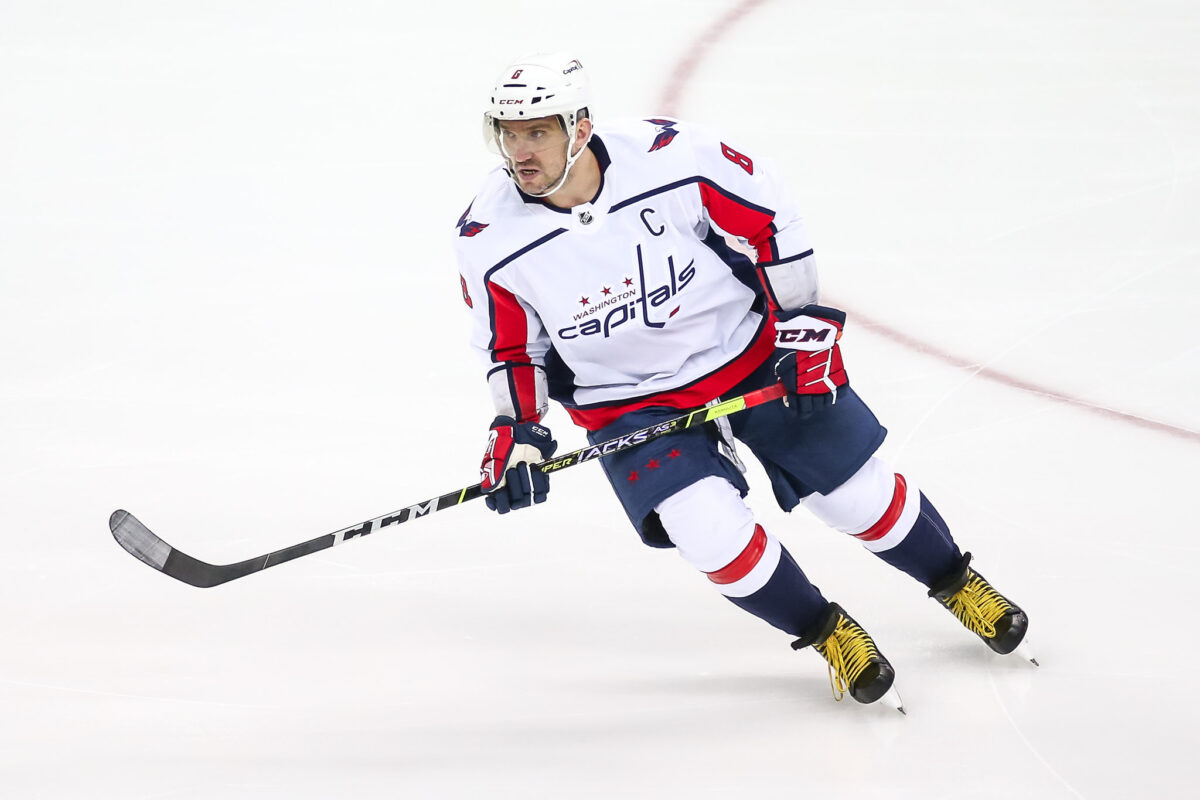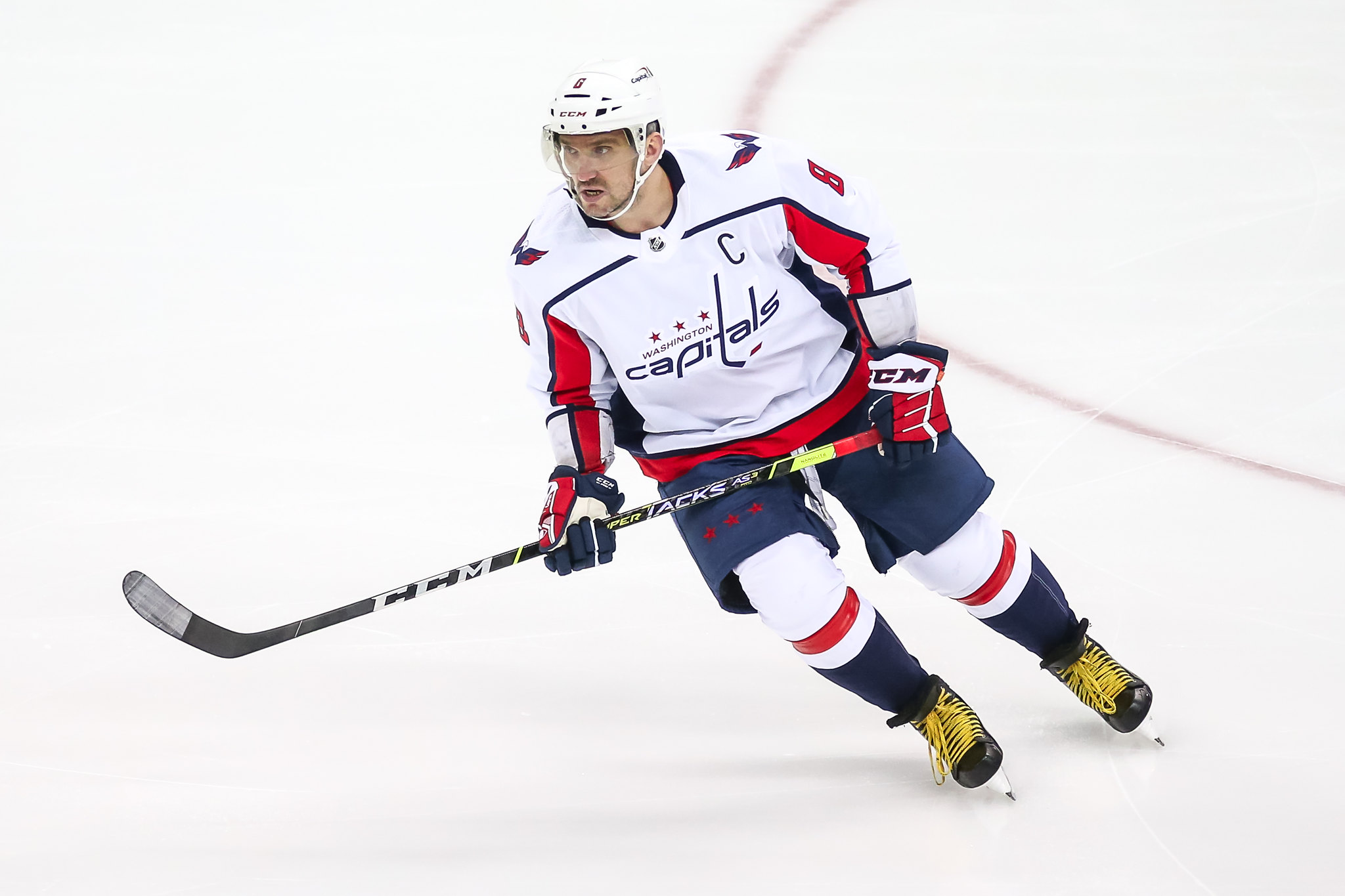 Because of their situational nature, game-winning goals are a bit harder to predict than outright scoring. But Ovechkin has 14 in his last three seasons, and two of those were severely shortened. If he can repeat that in his next three seasons, he will catch Jágr before his career is over.
3) Consecutive Games Played: Phil Kessel
Last season, we watched Keith Yandle break Doug Jarvis' NHL iron man record that had stood since the 1987-88 season. Unbelievably, we will see Yandle's record tied just seven games into this season and (knock on wood) broken on Oct. 25 against the Sharks. That's because Yandle just retired after his streak came to an end late last season, and Phil Kessel has been just a few games behind him throughout Yandle's entire streak. Yandle's record stands at 989, and Yandle will start the season at 982 after signing with the Vegas Golden Knights this summer. All he needs to do is stay healthy for the first month of the season, and the record will be his. After that, he'll aim to hit the 1,000 mark that Yandle could not. In today's era of rest games and healthy scratches, it's truly an extraordinary accomplishment.
2) Games Coached: Barry Trotz
Whereas Wayne Gretzky is unparalleled in scoring categories, Scotty Bowman is the unsurpassable legend behind the bench. His 1,244 wins as a head coach will probably never be touched, nor will his nine Stanley Cup victories. But Barry Trotz has a chance to knock Bowman off the top of the mountain in all-time games coached when he gets back behind the bench.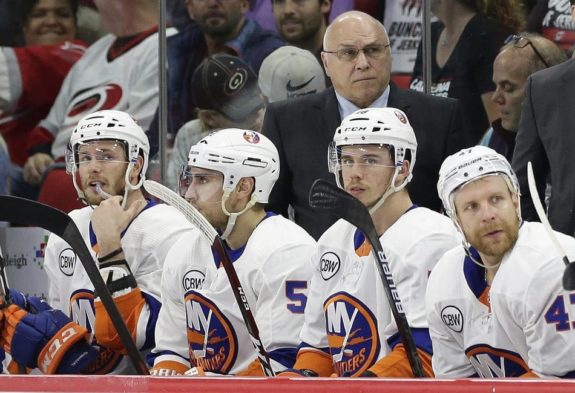 Coaching is not a young man's game, and all Trotz needs is the endurance to keep coaching, and the faith of one NHL franchise to keep them employed. Neither seems to be in trouble in the latter category. Trotz is just 60 and has 1,812 games under his belt. He needs almost exactly four full seasons to catch Bowman's 2,141 games coached. Most are surprise that he isn't already coaching this season, but assuming he isn't done with the league, he should break this record in time.
1) Goals Scored: Alex Ovechkin
We have been reticent to put this remarkable accomplishment in this article before because even as it seemed more and more possible, it still seemed so improbable. But with 114 left to score, it is becoming clear that Ovechkin will become the all-time leading goal scorer in the NHL before his illustrious career is through.
For ages, Gretzky's 894 goals was numbered among his many "unbreakable" records. But Ovechkin is a truly mold-breaking player and already inarguably the greatest goal-scorer in NHL history. To accomplish what he has, in this era, and to still be doing it at such a high level is extraordinary. For years, analysts have prognosticated a massive drop off in his production, but he still scored 50 goals last season. if he does that again in 2022-23, he'll be 64 away. Missing Niklas Bäckström for much or all of this season may hurt him, but it's increasingly clear that nothing will stop him. He only needs to average 29 goals a season for the remaining four seasons on his contract. And if anyone doubts that he can do that, they haven't been watching closely.
Why Records Matter
Some of these records may not seem as significant as many of those that Gretzky holds, but we should not write them off. Records help us gain perspective and connect us to the game's past. While some of these records are a byproduct of changing rules (an 82-game season, for example) they should not be ignored. An incredible mixture of skill, commitment, endurance, and a little bit of luck is needed to break any career record. These are some of the game's greatest players, and if they break these records, we should pause to consider what an incredible accomplishment it is.
---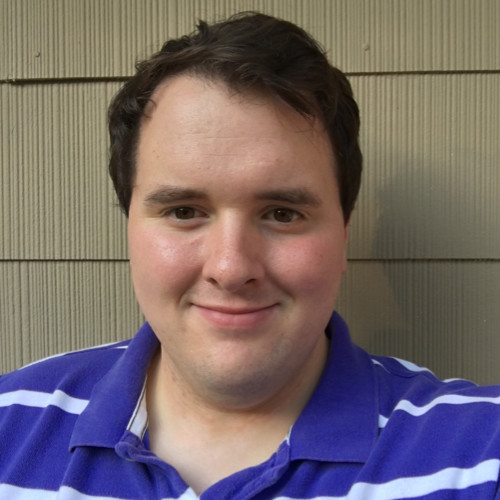 Stephen Ground is a veteran of over three years at THW, focusing on the St. Louis Blues, NHL goaltending, and the annual World Junior Championship. He is the co-host of the Two Guys One Cup Podcast, a hockey podcast focused on the Blues.