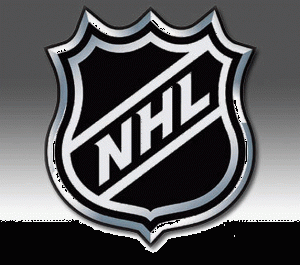 Reading through the NHL Collective Bargaining Agreement can be confusing a difficult. Often times it is hard to cut through the legal jargon and get to the bottom of what a rule really means. Over the course of the next few weeks I am going to go over some of the more confusing rules in the CBA. Let's start with NHL Waiver Rules.
What are Waivers?
Waivers are a tool through which a team can send a player to the minors. A player who has to go through waivers is offered up to all other teams before he can be placed in the minors. There are three types of Waivers: Regular, Re-Entry, and Unconditional. This article will focus on the two most common types of waivers, Regular, and Re-Entry.
When is the Waiver period?
Waivers go in to effect 12 days before the start of the regular season. Waivers last until the day after a teams playing season.
Ex: The Philadelphia Flyers are knocked out of the playoffs May 2nd, the waiver period for the Flyers would then end on May 3rd.
Who has to go through Waivers?
A player's waiver status is based off a combination of age, games played, and years in the league. Also, waiver eligibility is different for skaters and goalies. Below is the eligibility chart from the CBA.
 EX1: An 18 year old skater become Waiver eligible either 5 years after signing his first contract or when he plays 180 NHL games.
EX2: Sergei Bobrovsky is Waiver eligible since he played in 60 games last season and is 22 years old.
If an 18 or 19 year old is to play 11 NHL games in a NHL season, the exemption is reduced to 3 years for skaters and 4 years for goalies.
EX: An 18 year old signs in 2011-2012. If he doesn't play in 11 NHL in any season over the next 5 years, he won't be waiver eligible until the 2016-2017 season. However if he signs in 2011-2012 and plays 11 games that season, he becomes waiver eligible in the 2014-2015 season.
For 20 year old players, playing in 1 professional game will count as the first year of their exemption. 25 year old players who play 1 professional game will only be exempt for the rest of that season.
Players who play in another league at the start of the NHL season have to go through waivers when signed by an NHL team.
Ex: Evgeni Nabokov was signed after starting the season in Russia's KHL. Nabokov was subject to waivers and ultimately claimed by the New York Islanders.
 If Multiple Teams Submit Claims Who Gets the Player?
Waiver order is determined by the standings. The team in last place gets first chance at players put on waivers. If the players is placed on waivers before November 1st then claim order goes by the previous season's standing.
Can You Trade a Player Claimed Off Waivers?
Players who are claimed off waivers have to be offered to the other teams that placed an original claim before a player can be traded.
Ex: Say the Flyers were to place Michael Leighton on waivers. The Red Wings, Rangers, Islanders, and Jets all place a claim on him. By order of standings we will say the Islanders are rewarded Leighton. Should the Islanders choose to trade Leighton, he would first have to be passed on by the Red Wings, Rangers, and Jets. If a team places a claim then Leighton would be theirs.
 How Long is a Player on Waivers?
Players placed on waivers are on waivers for 24 hours, if no team claims them then they can be assigned to the minors. However, a team doesn't have to place a player in the minors. Last year the Philadelphia Flyers placed Nikolay Zherdev on waivers, no team made a claim. The Flyers then had 30 days to assign Zherdev to the Adirondak Phantoms. The Flyers chose not to do this, and after the 30 days expired Zherdev had to stay on the team.
Do 1-Way and 2-Way contracts effect Waivers?
Simply put, no they do not. This is a common misconception. 1-way and 2-way contracts have nothing to do with waivers. They are for salary purposes between the AHL and NHL. The confusion is understandable, most players with 2-way contracts are waiver exempt because of the reasons above. Most players on 1-way contracts aren't waiver exempt. Just keep in mind that the chart above is the only thing that determines a players waiver status.