The Anaheim Ducks became the first team in the league to advance to the conference semi-finals with a four game sweep of the Calgary Flames. A sweep is always good for the ego of fans, but can often been a curse. Sitting idle with no action can put a team at a disadvantage when they invariably end up facing a team carrying momentum from a more recent series clinching win. However, the Ducks can benefit tremendously from the break.
Scouting
Ducks coach Randy Carlyle is well-known for his ability to find line combinations that create favorable matchups. A prime example is moving Corey Perry to the third line, which contributed to Perry's late season success. Can you think of a team that has a third line than can rival that of Perry, Vermette, Ritchie?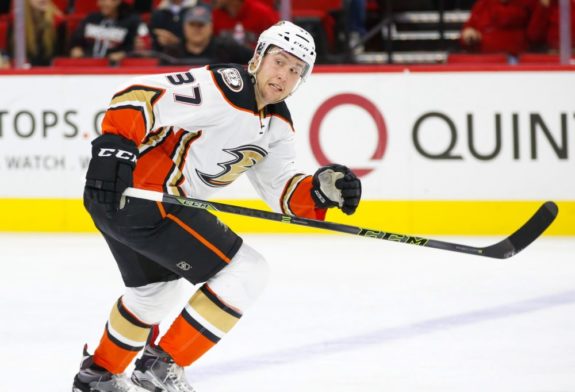 Perry is a former 50-goal scorer with a Stanley Cup, two Olympic gold medals, World Cup of Hockey championship, World Junior gold medal, World Championship gold medal, Hart Trophy and Rocket Richard Trophy on his resume. Antoine Vermette is a recent Stanley Cup winner and master of the faceoff with deceptively good playmaking skills. Nick Ritchie is a big body with better offensive skills than people realize, as evidenced by his selection as the 10th overall pick in the 2014 NHL Entry Draft.
Carlyle and his coaching staff are probably already hard at work scouting the Edmonton Oilers and San Jose Sharks, as the Ducks await the winner of that series in the second round. Having the chance to thoroughly scout two teams that the Ducks are already very familiar with gives Carlyle and company the ability to create a complete game plan that leaves no stone unturned.
Cam Fowler
Fowler's recovery has been progressing nicely. He was able to start skating on Monday after working extensively with trainers on a slide board. He is coming off an all-star season and his return could provide a major boost to the Ducks back-end which has been a bit banged up of late.
The Ducks managed to make short-work of the Flames without their number one defenseman, which goes to show just how deep they are on defense. The break they earned with the sweep helps relieve some of the pressure on Cam to return, freeing him up to take the safer route with his recovery. If he can rehab his knee and hit the ice 100% healthy, he will undoubtedly be a major factor in the Ducks postseason run.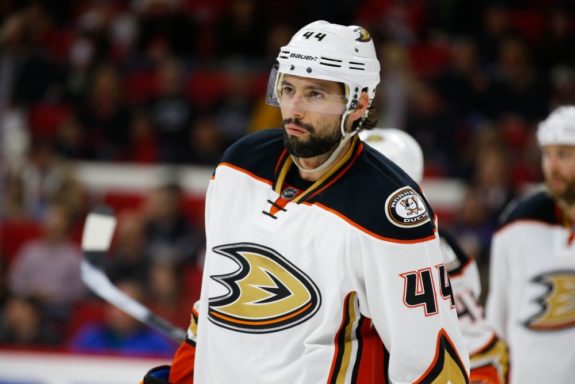 Other Injuries
Nate Thompson and Patrick Eaves were nursing minor injuries from the last few games of the regular season. Eaves looked fine against the Flames, but could likely use a couple of days rest to get back to being completely healthy. Thompson may have been injured late in game four, as he left the ice gingerly after a big hit. The same can be said for Sami Vatanen who apparently reinjured himself in game one of the Ducks first round series. The break will give these guys the chance to heal in hopes of being in the lineup for game one of the upcoming conference semi-finals.
For Now, We Wait
Until the Sharks and Oilers settle their first round clash, the Ducks will have to patient. In the meantime, they can get some much-needed rest and work on staying sharp for whomever they face next.