In today's Rumor Rundown we look at a couple of teams and a couple of specific players. What's happening in Calgary as far as a Sam Bennett is concerned? Pointless in 15 games, Bennett finally got himself on the scoresheet but something seems drastically off. Also, with Shipachyov no longer wanting to play for the Vegas Golden Knights and the Knights happy to let him leave once he'd paid back his signing bonus, what's next for the Russian prospect?
Are the Anaheim Ducks and Columbus Blue Jackets in dire straits? Are the Los Angeles Kings feeling like their on cloud-nine?
Teams Think Ducks Might Be a Trade Partner
Jimmy Murphy is reporting
that GMs are looking at the Ducks as possible trade partners after they were forced to put Ryan Getzlaf on the shelf due to injury. No doubt Getzlaf is a big loss offensively, especially the with team playing without Cam Fowler, Ryan Kesler and Patrick Eaves. If the Ducks are looking for forward depth, one player they could hang out there as trade bait is defenseman Sami Vatanen.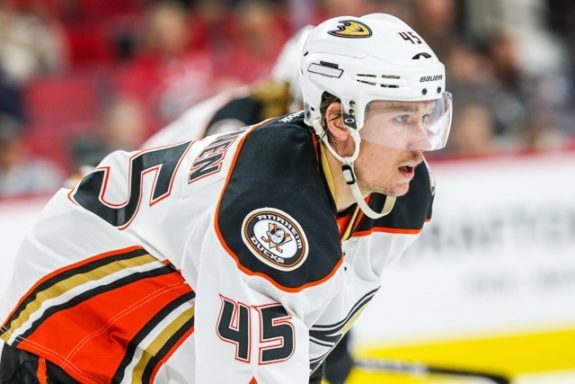 Take the following with a grain of salt but Murphy went as far as to suggest the Boston Bruins would consider moving David Pastrnak if he wasn't injured.
Vadim Shipachyov Officially Free and Clear to Go
It became clear quickly that the relationship between the Vegas Golden Knights and Vadim Shipachyov was just not going to work.  Pierre LeBrun of TSN is reporting that all sides have signed off on Vadim Shipachyov's voluntary retirement from the NHL and Aivis Kalnins is reporting that multiple teams from the KHL have expressed interest in signing the young Russian.
Shipachyov and the NHL was a clear failure but there were teams that might have given him a look if not for his signing bonus standing in the way.
Related: Vadim Shipachyov's Disasterous Tenure with Golden Knights
Kings No Longer Worried About Offense
Pierre LeBrun reported on TSN Insider Trading that the Los Angeles Kings were one of those teams everyone was looking at when the season began because it was believed they didn't have enough scoring. The speculation was that they might consider trading Jake Muzzin or Alec Martinez to get a top-six forward. With the team doing so well to start the season and ranking in the Top 10 in scoring over the entire NHL, those plans have been put on hold.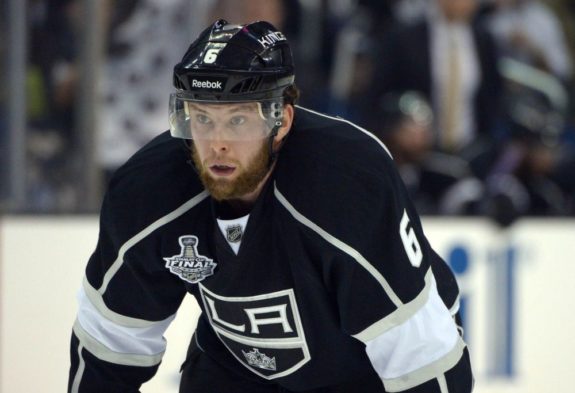 At this point, the club sees no reason to shake up their blue line if the franchise is managing to produce offense as is. If things dramatically change over the course of the next few weeks, the plan might be back on, but for now, the Kings will stay quiet on the trade front.
Related: LA Kings Defense Fueling Their Offense
Columbus Blue Jackets Still Looking to Upgrade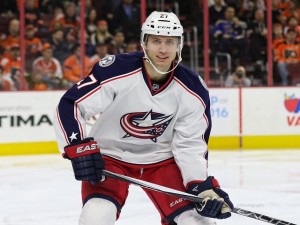 Pierre LeBrun is also reporting the Columbus Blue Jackets were extremely interested in Matt Duchene, having made a very strong pitch to acquire him and a front-runner for a long time when it came to rumors about Duchene leaving the Avs. Just because Duchene wound up in Ottawa does not mean the Blue Jackets are giving up on their search to find a top-two center or top-six forward.
The Blue Jackets have an excess of tradeable defenders, including Ryan Murray who was in the Duchene talks. They are one of the few teams in the NHL looking and willing to make a trade at this point in the season.
What's Wrong With Sam Bennett?
During Hockey Central at Noon, Nick Kypreos and Doug MacLean were talking about Sam Bennett and his struggles with the Flames. They compared it to the similar struggles players like Nail Yakupov had in Edmonton and what Alex Galchenyuk is going through in Montreal right now. Kypreos said:
For coaches and general managers, there's never been more pressure now in a short period of time to take a top-five pick and get him in a situation that fits for him right away… I don't think Sam Bennett had that. We saw the struggles in Edmonton with Yakupov. We see the struggles with Galchenyuk in Montreal. Marner here in Toronto.
Doug MacLean took speculation and bit further and suggested,"You gotta consider something reasonably drastic right now. I'm not convinced that Sam Bennett might not be better off somewhere else, traded."
Bob McKenzie reported that teams have called about his availability. Whatever is going on with Bennett, the Flames are hoping his assist the other night is just the start of him putting something together offensively. He's being counted on to produce offense and the Flames are among the bottom of the league in goals-for.