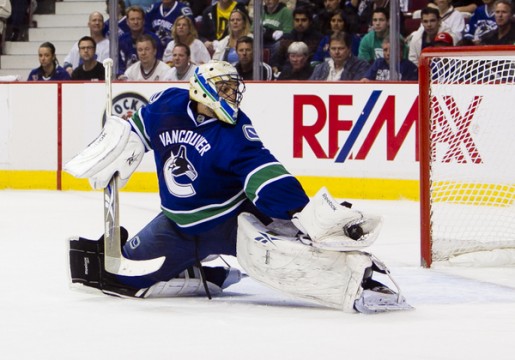 With a shortened 48-game NHL season, a whirlwind of travel for players coming back from Europe and a hurried six game training camp the 2013 season is far from a normal one.  With teams trying to put their best foot forward in hopes to getting off to a good start, GM's are trying to see what they have and what their needs may be in a short period of time.
There is also an increased risk of injury with many players not playing over the lockout, and a number of back to back nights.  Those injuries can sneak up in a hurry, and with games to be played in a 99 day window, teams cannot afford to be short handed for long.
Here's a look at some players who could be moved sooner rather than later to fill some of those needs.
Jonathan Bernier
The defending champion Kings do not appear to be in any hurry to move the talented Bernier, but one has to think if they are considering it the time has to be soon.  Bernier's trade value may not get any higher, and the return may not be higher than it is now.  He is also in the final year of his deal that pays him $1.25M.
With a shortened 48 game schedule, Conn Smyth winner Jonathan Quick will likely see the majority of play with Bernier only seeing a handful of starts.  With goaltending being crucial in a sprint such as this season, Kings GM Dean Lombardi will certainly have many suitors and could net a significant return.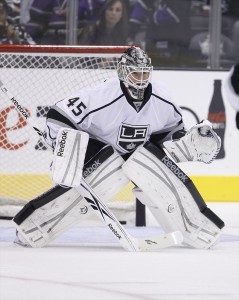 Potential Interested Teams:
Edmonton Oilers:  There are question marks surrounding Devan Dubnyk as a #1 NHL starter, and the Oilers would love to add a young talented goaltender like Bernier to go with the stable of young players at their other positions.
New Jersey Devils:  Goaltending has been a mark of excellence for two decades, since Martin Brodeur first stepped between the pipes.  Likely in his last NHL season, adding Bernier would give the Devils an obvious heir apparent to the future Hall of Famer.  What better situation that having Brodeur as a mentor to finish this season and taking over as his replacement full time next season.
Ben Bishop
With a crowded crease in Ottawa, Bishop may be the odd man out.  The Sens have announced Craig Anderson as their starter, which is a surprise to no one.  With his love for a heavy workload, it's hard to see him giving up too many starts to a #2, so long as he's playing well.
Robin Lehner who is the goaltender of the future for the organization and putting up stellar numbers in Binghamton, looks to be ready for NHL duty and may be given a shot with the big club.  It's not that Bishop has played poorly, far from it, and his value is still high, unfortunately he finds himself as the third of three very talented goaltenders.
Potential Interested Teams:
Calgary Flames:  After putting both of their backup goalies on waivers, it doesn't look like the Flames are comfortable with any of their options after Mika Kiprusoff.  They would love to find a capable backup and someone who could start should Kipper falter or go down with injury.
Edmonton Oilers:  The price would be lower than it would for Bernier, and Bishop and Dubnyk could make a solid tandem.
Ryan Getzlaf & Corey Perry
With the salary cap going down next year and both Getzlaf and Perry on the last year of their deals, it looks like the Ducks will only be able to sign one of them.  There are varying opinions on which one will be dealt.  With Perry being the goal scorer, he may fetch a better return than Getzlaf, and the Ducks do have more depth on the wing in their system to compensate for his loss.  On the other hand, 50 goal scorers do not grow on trees and it would be hard to justify dealing one away.  Ducks GM Bob Murray will have to listen to all offers and decide which is best for his team.
Potential Interested Teams:
At least half of the league's teams.  Most teams will have Murray's number on speed dial, as Getzlaf is the type of big, skilled centre that every team covets, and Perry is a sniper and former MVP who plays with an edge, and there's only a handful at his level in the league.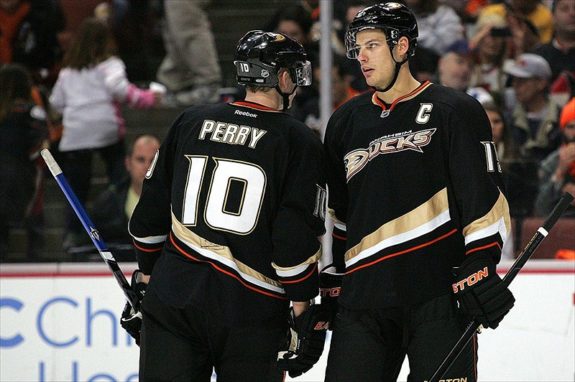 David Krejci
Krejci has been hearing the rumours of his departure since the end of last season.  With Patrice Bergeron and Tyler Seguin both on the roster and capable of taking on the number one and two centre spots, it might be time to move the Czech pivot.  At the start of the 2013-14 season, Krejci also has a no trade clause that will take effect, so the time to move him might be now.
Potential Interested Teams:
Anaheim Ducks:  Could be a potential fit for a deal involving Bobby Ryan.  Krejci would give the Ducks the number two centre they lack and Bobby Ryan could ride shotgun with Bergeron or Seguin.
Phoenix Coyotes:  The rumours of a Yandle for Krejci deal continue to gain steam and would be a good fit for both teams. Coyotes have extra depth on the blueline and Krejci could be the centre they covet.
Edmonton Oilers:  Perhaps a stretch here with their depth at forward, but if Sam Gagner struggles as the #2 centre, Krejci has had impressive chemistry with countryman Ales Hemsky in past events.
Roberto Luongo
Perhaps the most publicized player potentially on the market, and for good reason.  Luongo is a number one goaltender both in talent and contract, but finds himself a number two in Vancouver.  He is not too far removed from an Olympic gold medal performance or an all-star season.  He could drastically improve a team's chances and have a significant impact in the dressing room.
Potential Interested Teams:
Florida Panthers:  One of Luongo's preferred destinations, he lives there in the offseason and has family there, it's also the team that gave him his start.  He would be a valuable backbone for a team trying to make the playoffs for a second season in a row.
Toronto Maple Leafs:  If you listen to the media it feels like a foregone conclusion this is where Luongo ends up.  The rumours certainly have merit, with the Leafs needing an upgrade in goal and would prefer someone with experience and some pedigree.  The holdup appears to be the Canucks asking price.
Philadelphia Flyers:  Rumours persist that the Flyers are interested.  With the long term deal they're locked into with Ilya Bryzgalov it seems unlikely though.
Robyn Regehr & Jordan Leopold
The Buffalo Sabres have a surplus of defencemen, and have good depth waiting in the wings as well.  The two most likely to be shopped are verterans Robyn Regehr ($4M) and Jordan Leopold ($3M).  Both are also UFA's after this season. After locking up Tyler Myers and Christian Erhoff to big long term deals, it's hard to believe either of these guys will get anything similar.
The Sabres have 8 defencemen currently on their roster and want to give younger D-men like TJ Brennan, who was averaging a point a game in the AHL, more of a look.  They also have guys like Brayden McNabb and Mark Pysyk in Rochester knocking on the door.
Potential Interested Teams:
Ottawa Senators:  GM Bryan Murray has a need for quality NHL defencemen, with the injury to Jared Cowan it leaves him with really only four.  Chris Phillips, Erik Karlsson, Sergei Gonchar and Mark Methot.  They are currently relying on AHLers like Andre Benoit and Patrick Wiercioch to fill out the group.
Teams With Early Season Injuries:  With a shortened season and players in various stages of being in shape, there could be injuries happening fast and furious.  There could be multiple trade partners open within a month or two.
Bobby Ryan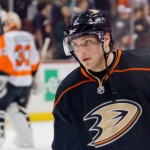 Trade talk has cooled somewhat since last summer, but it still looks like Ryan may not be completely happy playing in Anaheim.  Always the subject of trade rumours, Ryan is an attractive target and is one of the best power forwards in the league.
Potential Interested Teams:
Boston Bruins: See Krejci
Philadelphia Flyers:  Always rumoured to be interested when talking about a big deal, the Flyers would love to add someone like Ryan to replace Jaromir Jagr on the top line with Claude Giroux and Scott Hartnell.
San Jose Sharks:  They lost out on Rick Nash, but Ryan could be an excellent Plan B to ride shotgun with Joe Thornton.  It may be doubtful that the Duck would deal Ryan within their own division though.
Keith Yandle
The Coyotes have plenty of depth on defence, not to mention some top end prospect talent waiting in the wings.  What they do not have is a lot of offence up front.  Something they have lacked for years is a number one centre, and Yandle might be the ideal trade bait to get it done.  Yandle is the type of big minute, offensive defenceman that would draw a lot of interest.
Potential Interested Teams:
Boston Bruins:  See Krejci
Detroit Red Wings:  With the loss of  Niklas Lidstrom, the Wings were unable to land Shea Weber or Ryan Suter and they would love to add a player like Yandle to fill the void left by the Hall of Famer.