The 2016 NHL Entry Draft is of monumental importance to the Edmonton Oilers and their future.
Having missed the playoffs for a tenth consecutive season in 2014-15, the Oilers enter their most recent off-season with one, definitive need in mind: defense. Sure, the entire hockey world has long been aware of this glaring deficiency, but the 2016 NHL Draft will provide the Oilers with the opportunity to finally, and adequately address their most notable need.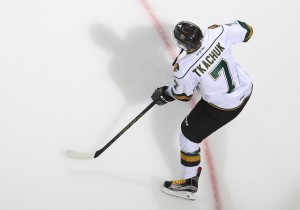 Holding onto the fourth overall selection, the Oilers will surely have a number of options, as well as offers from other NHL clubs interested in acquiring the pick. Moving the selection would surely land them a massive return, but if packaged in combination with other players, could Edmonton finally become a contender?
Outside of attempting to improve their current lineup, the 2016 Draft itself will remain of paramount importance to the Oilers and their future. With a horrible track record in terms of drafting players in the second round and beyond, this year's deep draft class will afford the Oilers a chance to reverse this ugly trend. If the Oilers are in fact able to secure one or more top pairing defenders this off-season, securing promising prospects in later rounds of the event will ensure Edmonton possesses a sustainable model for success.
In order to determine exactly which steps the Oilers need to take and which they need to avoid in the coming draft, it is essential to first look into not only the strengths and weaknesses of Edmonton's current organization, but also what the needs and surplus of the team are relative to potential trades and free agent acquisitions.
Organization Status
Strengths:
Scoring Depth
Depth at Centre-Ice Position
Good Bottom-Six Depth
In terms of Edmonton's current strengths, there are not many, but they do retain one which is extremely conducive to successful teams, and that is depth at the centre-ice position. Currently, Connor McDavid, Leon Draisitl and Ryan Nugent-Hopkins comprise one of the youngest, most highly skilled and promising centre-ice cores in the entire NHL. All three have the ability to be first line NHL centres, yet one will likely have to go in order to improve other areas of need.
Further, the Oilers have improving, if not good depth within their bottom-six forwards. This had long been an area of need for the Oilers, yet the additions of Lauri Korpikoski, Matt Hendricks, Mark Latestu, Patrick Maroon and Zack Kassian have brought defensive responsibility as well as an added scoring touch to the Oilers lineup, taking considerable pressure off of Edmonton's young stars.
Weaknesses: 
Defensive Depth
Lack of Top-Pairing Defenders
Goaltending Depth
Lack of Elite Defensive Prospect(s)
When it comes to team weaknesses, there are, well, many more areas of issue than strengths. Quite obviously there is the Oilers' defense, which has been lacking a definitive number-one defender since the departure of Chris Pronger. The signing of Andrej Sekera helped alleviate this issue, but at the end of the day the Slovakian veteran is better served in a top-4, rather than top-2 role.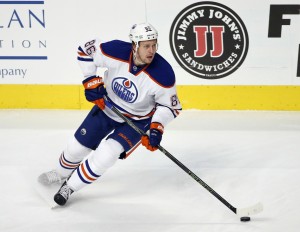 Further, Edmonton needs to move on from a number of bottom-pairing defenders which have begun to clog up their blue-line. Over the years, the Oilers have attempted to fix a complicated problem by simply cycling through defender after defender, with little to no success (see Nikita Nikitin). The issue in doing so being that the majority of those inserted into the Oilers blue-line have been relatively similar in skill and ability. The presence of Mark Fayne, Andrew Ference, Eric Gryba, Adam Pardy and Nikitin being the most recent example of which.
Fortunately, the Oilers do hold onto a few promising defensive prospects. Jordan Oesterle recently earned a new contract with the team, while prospects Ethan Bear and Caleb Jones have been progressing extremely well in their respective careers. Griffin Reinhart on the other hand has yet to reach his potential, and certainly can't be labelled as a high-end prospect. Darnell Nurse on the other hand has shown considerable promise, yet his progress seemingly stagnated in a 2015-16 season defined by a lack of identity.
[Related: 5 Oilers Prospects to Watch in 2016-17]
Lastly, the Oilers have found a solid net-minder in-goal with Cam Talbot, who stole a number of games for Edmonton in 2015-16. However, the Oilers approach the 2016-17 season without a proven NHL backup goaltender. Laurent Brossoit looks to be a very solid net-minder, and has proven so in his AHL career, yet whether he is ready to step into a full-time NHL role is another question entirely.
So, what can be done to add to these strengths and improve upon these weaknesses?
Needs:
Two Top-4 Defensemen
NHL Backup Goaltender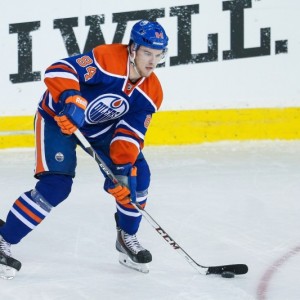 Through identifying the Oilers' current weaknesses, the glaring needs are for top-pairing defensemen and a backup goaltender with NHL experience. In order to secure a top-pairing defender, if not two, the Oilers will need to be willing to move on from a number of their young stars. Realistically, only McDavid and Draisaitl should be untouchable, in addition to Klefbom on defence.
A trade is likely the best way to address this glaring need. There are a number of high-end NHL defenders reportedly available via trade this off-season, Kevin Shattenkirk being one of them, who would be tremendous additions to Edmonton's roster. The price to complete such a trade however remains unknown. The free agent market for defenders is fairly weak in 2016.
On the other hand, free agency could be the best route in terms of securing a backup goaltender. There are plenty of net-minders with NHL experience available, with Chad Johnson and Carter Hutton being two in particular looking for new homes.
Surplus:
Bottom-Pairing Defensemen
Bottom-Six Forwards
As we have seen, the Oilers retain a number of depth defenders and forwards, perhaps too many to fill the roster spots needed. If Edmonton is serious about contending, they would be smart to allow the likes of Pardy, Gryba and Nikitin to all become unrestricted free agents. If possible, trading Fayne would also be a smart move: it would open up not only a roster spot, but additional cap space, of which the Oilers have little over $11 Million to work with.
In terms of forwards, Edmonton would be wise to allow Luke Gazdic, Adam Cracknell and Andrew Miller to all become UFAs. Anton Lander in particular is an interesting player to watch. He is best suited in a bottom-six role yet had a horrendous 2015-16 season. He has one-year remaining on his current contract. In all likelihood he will be sent down to the AHL, unless the Oilers can work out a deal to provide him with a fresh start.
The 2016 NHL Draft
As mentioned earlier, the 2016 NHL Draft is full of possibilities for the Oilers.
Firstly, let's take a quick look at Edmonton's current crop of draft picks, broken down by round of the Draft:
| | |
| --- | --- |
| Round | Selection (#) |
| 1 | 4 |
| 2 | 32 |
| 3 | 63, 84, 91 |
| 4 | None |
| 5 | 123, 149 |
| 6 | 153 |
| 7 | 183 |
First Round
The first round of the Draft will surely be of greatest importance for the Oilers. The fourth overall pick Edmonton retains is surely in play, especially so if they can use it to address their perpetually weak defense-core. If the Oilers do in fact use the pick to select a player, it will most likely be one of Matthew Tkachuk or Pierre-Luc Dubois. The top defenders in the Draft aren't slated to be selected until the 6-10 range, meaning the Oilers would certainly take a forward although doing so would not address an immediate need.
[Related: Why Jakob Chychrun is Essential to the Edmonton Oilers Rebuild]
One option could be to draft a top forward, then package said player in a deal involving a defender. There are plenty of teams just outside of the top-5 who would love to have either Tkachuk or Dubois, and may be willing to pay the price to acquire one of the skilled youngsters.
Second Round
Edmonton has just one pick in the second round, coming in at 32nd overall. The Oilers will need to be smart with their pick. While defence is their first priority, there are a number of solid forwards and goaltenders who will be available at this point in the Draft. Kale Clague and Libor Hajek are two quality defenders who will be available in this range, while so too will forwards Dillon Dube and Tyler Benson, alongside goaltender Carter Hart.
[Related: Why Drafting a Goalie is Crucial for the Oilers]
Third Round
The Oilers hold three picks in the third round, and all will be equally valuable at their given positions. Sean Day is an excellent, yet under-rated defender who is projected to be a late second round, early third round pick and would be a solid selection at 63rd overall. Defender Jordan Sambrook and James Greenway would also be solid selections at 84th and 91st.
Fifth, Sixth and Seventh Rounds
It is this area of the Draft in which the Oilers must be cunning and calculated. Later rounds of the NHL Draft have been write off's for Edmonton over many recent years, and selecting quality prospects in these rounds is essential to future success.
Likely the Oilers most promising late round pick came just a year ago at the 2015 Draft. Ziyat Paigin was selected 209th overall by Edmonton, and at the young age of 21 already stands 6'6″, 210 pounds. Otherwise, the most recent late round selection to make a significant impact with the Oilers at the NHL level is Brandon Davidson, who Edmonton picked up 162nd overall in 2010.
Draft Outlook
In the 2016 NHL Draft, the first few rounds will undoubtedly be the most entertaining, while the later rounds will be of equal if not greater importance in terms of the Oilers' future, sustained success.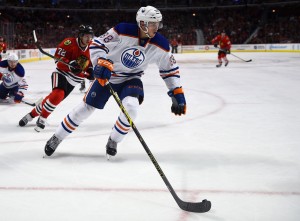 Lacking a number of defensive prospects, Edmonton will surely prioritize adding defenders with significant upside, and will be looking to do so throughout all rounds of the Draft. Adding a goaltender would also be nice, as Edmonton's net-minding pipeline is quickly running dry. In terms of forwards, while the team is currently well poised for success up-front, the Oilers will need to add additional prospects who can bring continued offensive production.
In all, while the fourth overall pick, and what the Oilers decide to do with the selection will ultimately determine Edmonton's success in the 2016 NHL Draft, General Manager Peter Chiarelli and his staff must be equally mindful of their picks in later rounds.
For the Oilers' 2016 Draft to be deemed a success, they will need to be creative. Adding a top-pairing defender, in all likelihood through trade, would certainly help characterize the event as a success for Edmonton, while adding a variety of prospects of different positions would surely make for a promising season in the "City of Champions".